Barometric low "Iokaste" is slowly moving away from Greece leaving behind half meter snow,, flooded home and and three people dead.  Two hikers in Voras Mountain in North Macedonia,  and one local man in Central Greece whose oxygen supply was cut due to power outage.
Video: Highway Kalabaka by Trikala Sat 10. Feb
Two hikers were reportedly found dead in Voras Mountain (Kajmakcalan), a mountain range situated on the border between Greece and FYROM. A big search and rescue operation was launched to locate the hikers.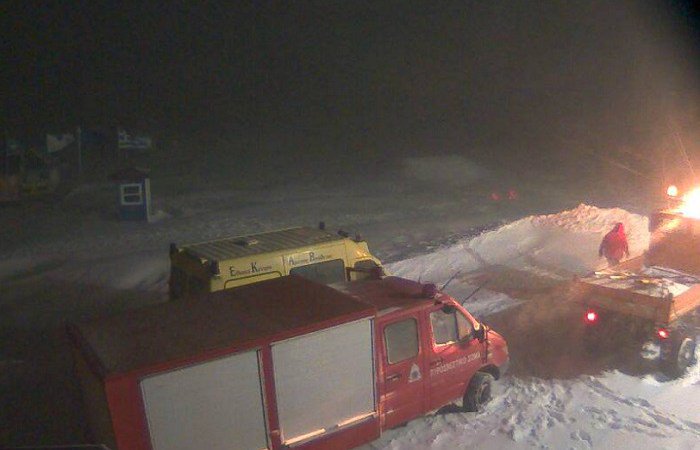 The hikers, a man and a woman at their 30's, were from Skopje. They were missing since Saturday.
At least ten homes were flooded in Agiokampos and Palouria, in Thessaly, when the local stream flooded due to the heavy rainfall.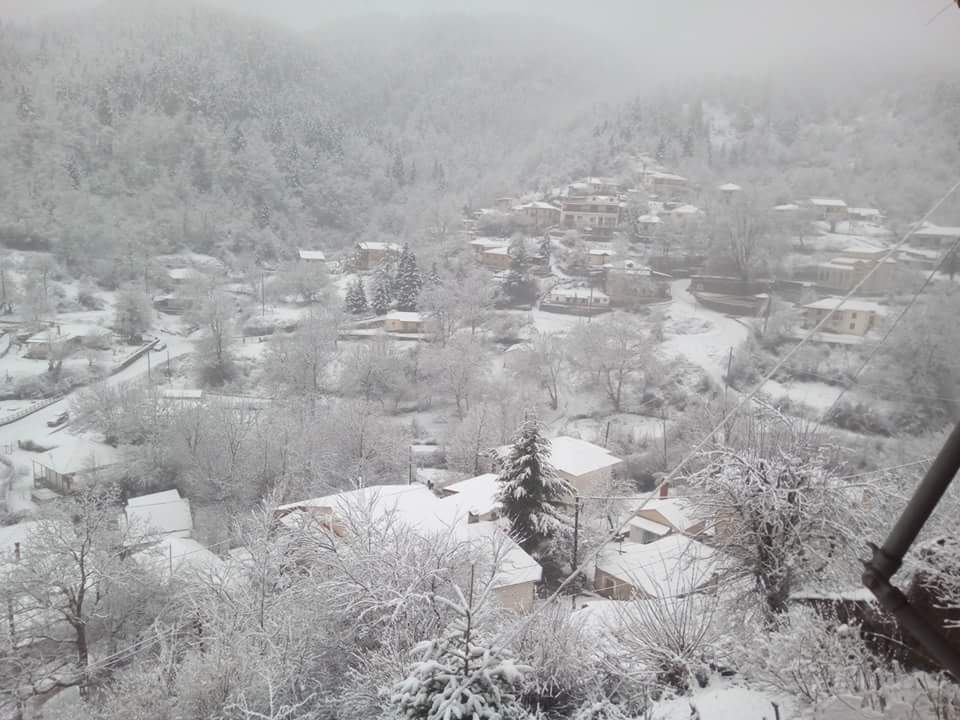 Mountainous areas in Trikala, Central Greece – via @annakolovou
Several villages in Livadi Elassonas have been without electricity for more than 12 hours due to the heavy snowfall. Locals are in outrage, as a 63-year-old man who was using a special oxygen device died during the power outage. Locals blame the power cut for the man's death as the oxygen supply was cut for several hours. "Power outages with the first snow is a chronic problem in their area" they say and call on local authorities to finally solve this problem.
Floods in Sotiritsa swept away a car, locals managed to rescue the driver.
Snow in Xanthi, in Thrace.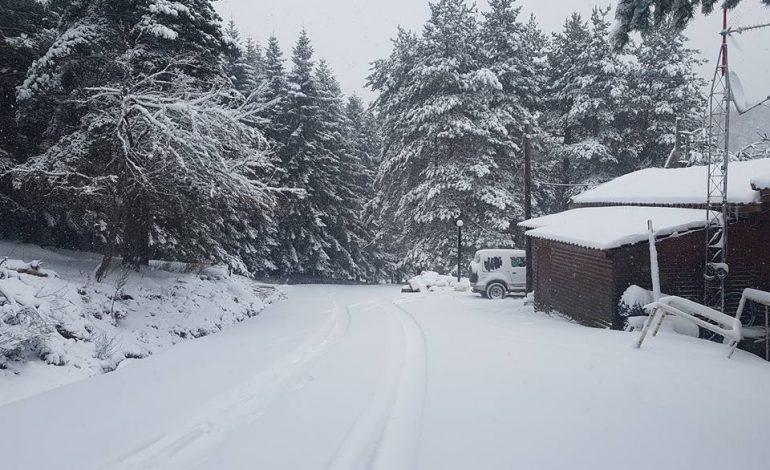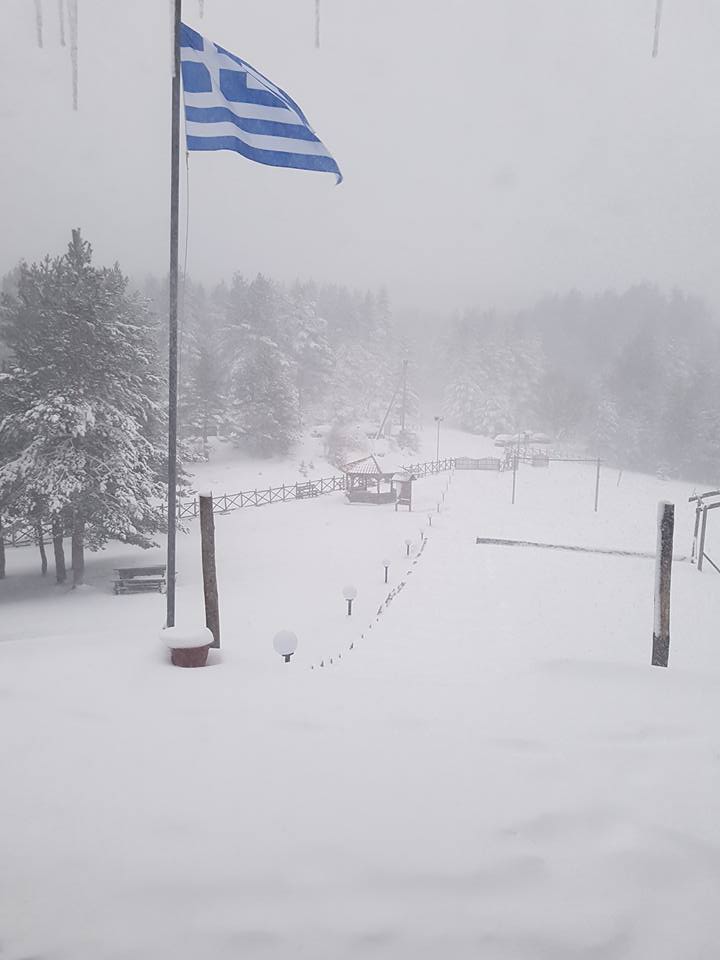 In Nafpaktos, the carnival party for children had to be postponed when rainwater started to leak into the hall of the local cultural club.
The weather warning issued by Greece's National Meteorological Service is still in effect.
sources: trikalaola.gr, onlarissa.gr, xanthisnews.gr.