One man was killed and at least eleven people have been injured when an earthquake rattled Crete with powerful 6 on the Richter scale at 09:17 local time on Monday morning. The Geodynamics Institute of National Observatory of Athens initially gave the magnitude as 5.8R but much later it corrected it upward. International seismological institutes give the magnitude as 6.5R.

The epicenter was 20 km south of HeIraklion and its focal depth was 10 km.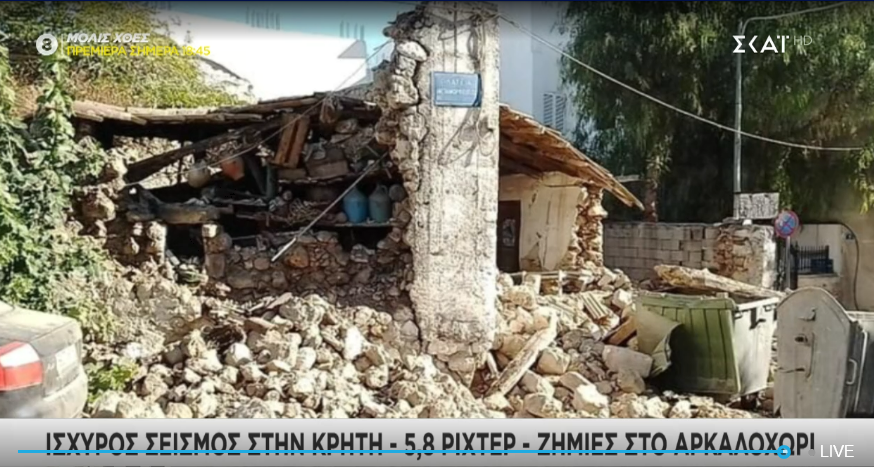 Mostly affected by the tremor was the village of Arkalochori where several houses and churches collapsed or suffered damages, while damages are being new reported also in the broader area.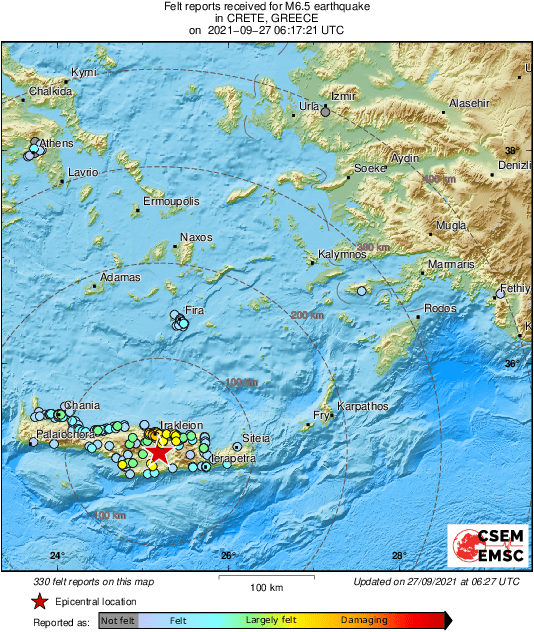 A 62-year-old man was killed, and another was seriously injured when the church of Profitis Ilias completely collapsed. The two local workers, father and son, were doing maintenance works and were inside the church when the earthquake stroke.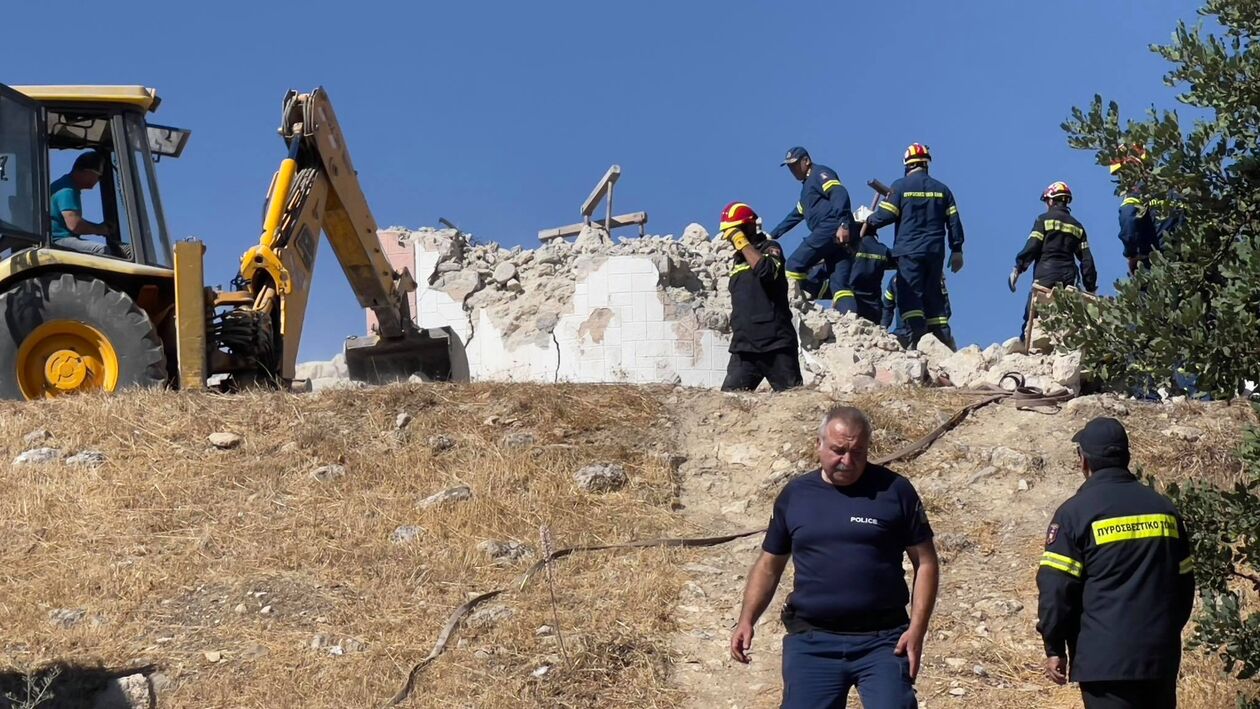 Two hours later, the injured worker and the body of the dead were pulled out from the debris.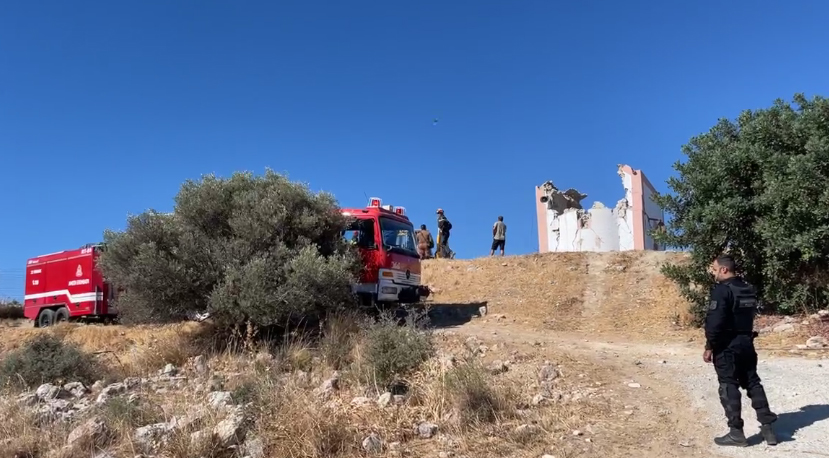 The injured man was rushed to hospital, where doctors consider his health condition as "serious" but not in danger.
Rescuers from the Fire Service unit EMAK, meanwhile, rescued a citizen in the village Patsideros, who was trapped inside his house.
Three of the eleven in total injured people have been transferred to the hospital in Heraklio, while the remaining were treated at the health center of Arkalochori.
At the time of the earthquake schools were full and the activity in the area was as normal as on a Monday morning. When the earthquake stroke, people rushed to the streets.
Locals described the tremor that lasted 25 seconds as if a "huge compressor was in operation."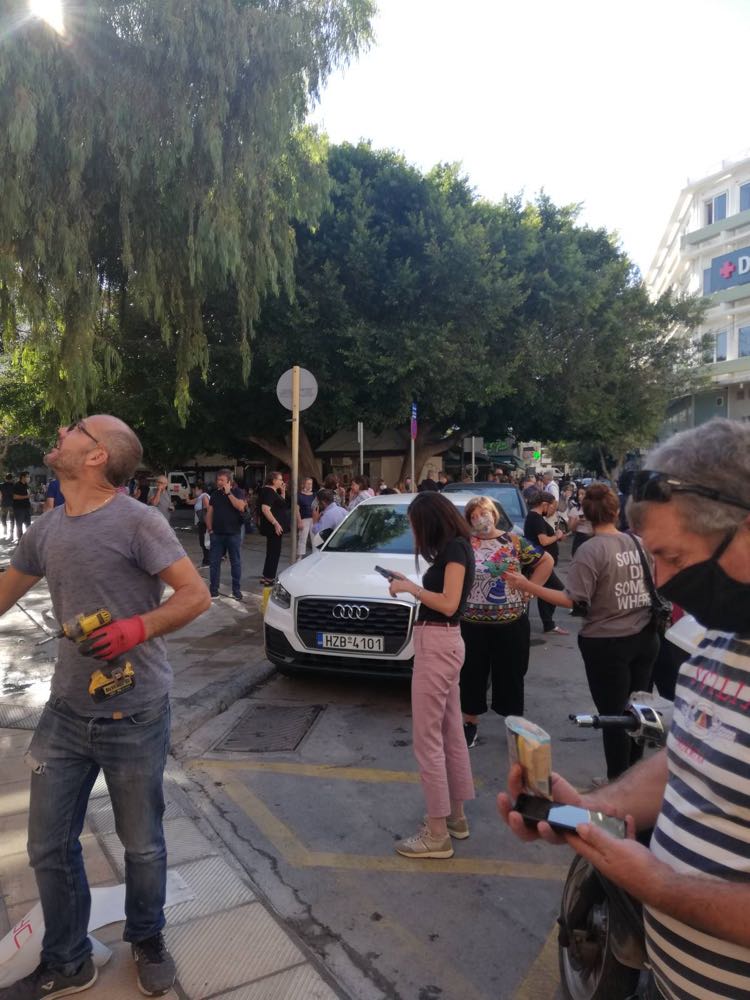 No child or teacher was harmed, schools were quickly evacuated and were closed for the rest of the day, possibly also in the days to follow before building inspections are conducted.
The Municipality of Arkalochoris is advising residents to remain outdoors and avoid coastal areas.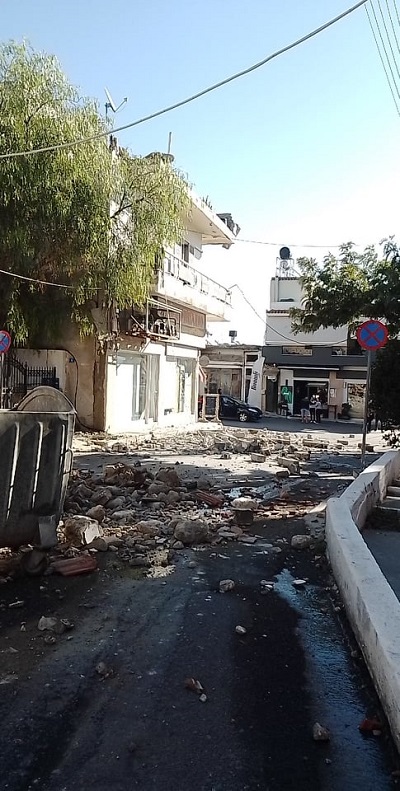 Big rocks fell on roads due to landslides and even on the main street of the village. At the same time, debris fell from houses and buildings. Many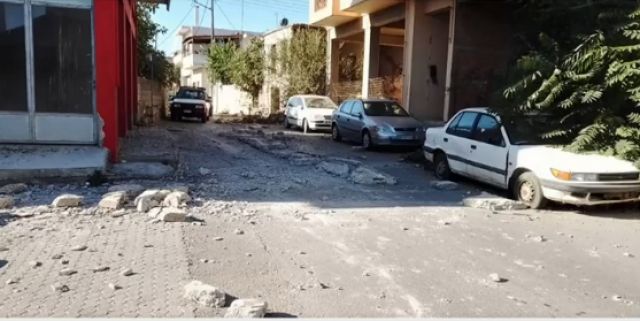 There has been significant damage to the water supply system and buildings, in the wider administrative district of Archanes-Asterousia, and there are reports about power outages due to damaged electricity poles.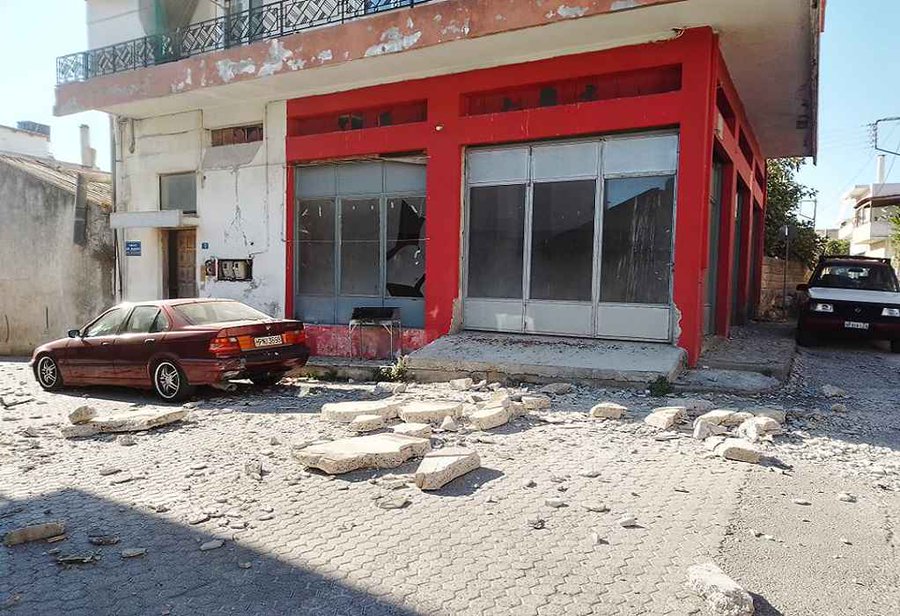 According to state broadcaster ERT, mostly affected are the villages, many of them small with just a few residents, north of Arkalochori.
As communication with local is difficult, a helicopter of the Air Force is flying over the broader earthquake area to record damages.
As expected, there is a frequent seismic activity in the area, and seismologists suggest that this was the main earthquake.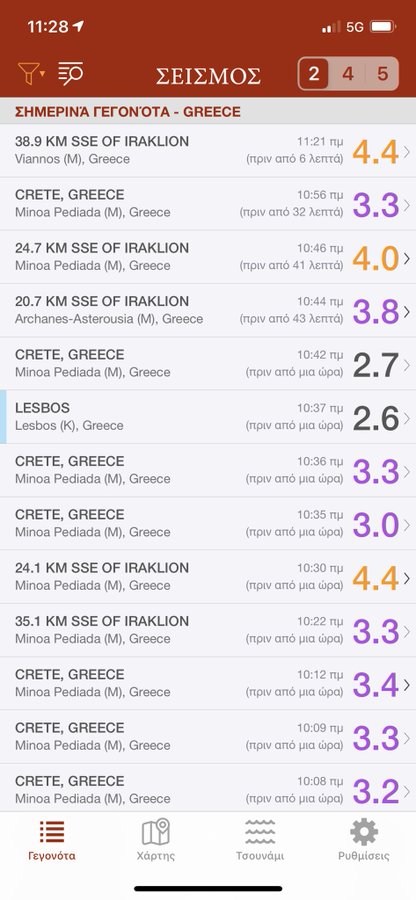 According to preliminary information by seismologists, the earthquake occurred on the fault line of Kasteli.
To be continued..