Residents in Arkalochori and other villages in quake-stricken areas of Crete spent one more difficult night as the humanitarian aid rolls in with the speed of a snail. While many families have already moved to relatives in other areas, many could not. They remained in the destroyed villages and spend the days and nights in their cars or in tents bared of essentials like mattresses or blankets.
50 tents were set up on the cemented open parking of Arkalochori on the first evening the earthquake stroke with 6 R on Monday. However, locals who were advised to the tents were also told to bring their own mattresses and blankets.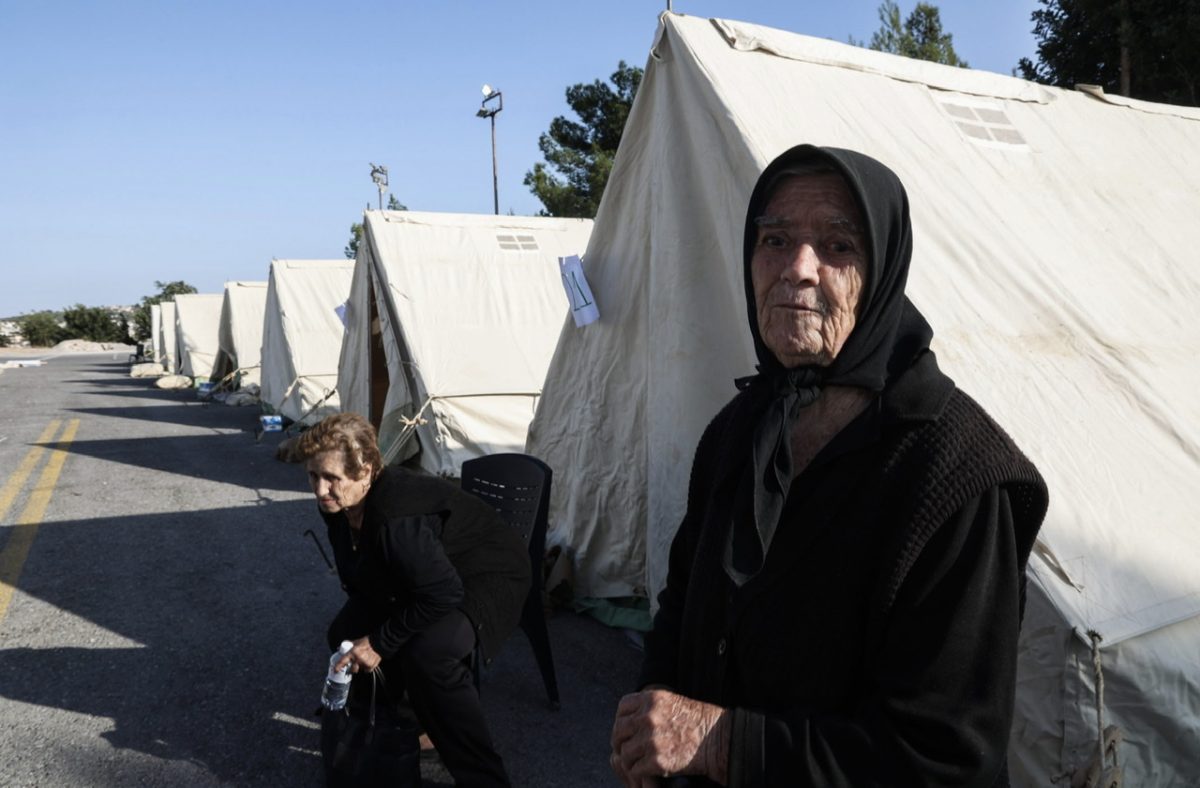 The Civil Protection sent 300 tents and equal number of bed with mattresses, everything was set up n Wednesday and many elderly were moved in.
The number of homeless people due to the powerful tremor is not known because inspection of houses habitability continues.
Among the homeless is 93-year-old Maria who suffers from dementia and is being taken care of by her daughter Chrysoula. Both women found "shelter" on two beds on the local gym turned into shelter for earthquake victims. The daughter seeks for a decent accommodation for her mother, appropriate to her health and physical condition.
Of 340 houses checked on Tuesday, only 40 were habitable, state broadcaster ERT reported.
Major or Minoa Pediados, a municipality declared in state of emergency, told local media cretapost that some 550 people are accommodated in tents and hotel rooms. Mayor Manolis Fragkakis urged the government to provide the people with accommodation, even in form of containers, saying it is unacceptable that they stay in tents for more than just a couple of days.
He added that of the 400 inspected houses less than 15% are habitable.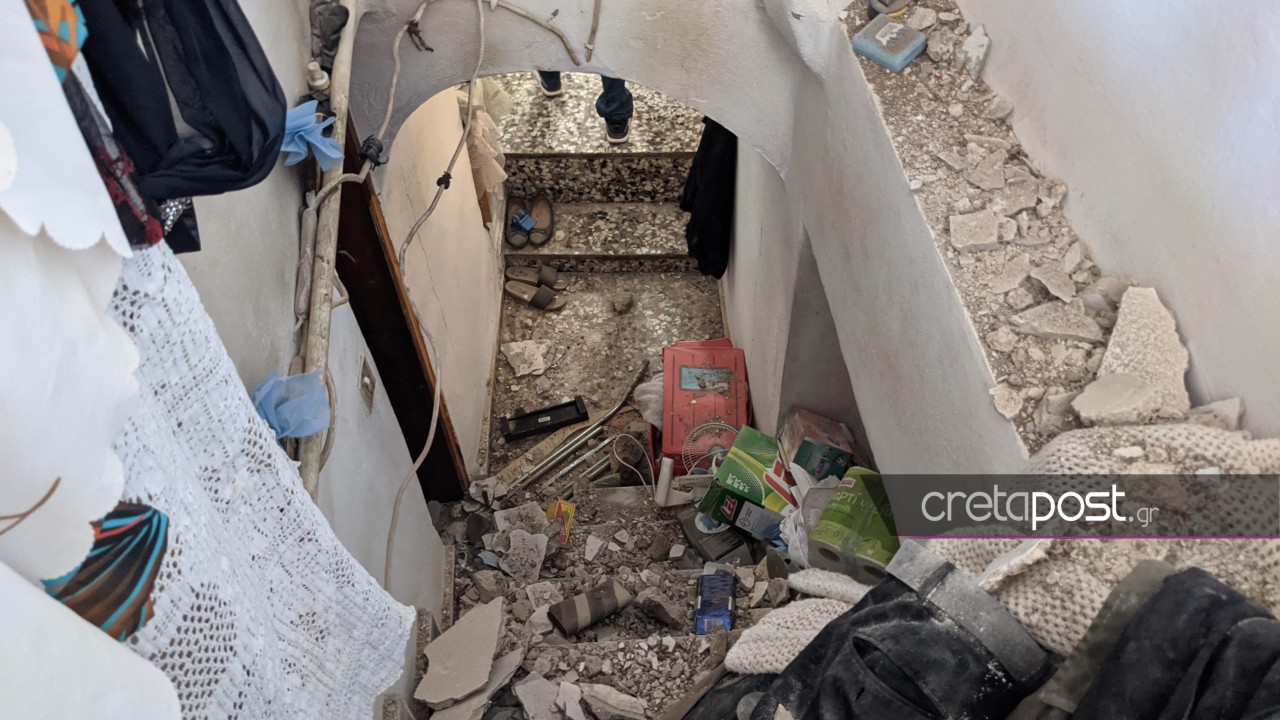 Next to houses, also businesses and schools were damaged with the latter to remain closed throughout the week and possibly even longer. Nine out of 17 schools in the area are reportedly marked "red" and cannot be saved anymore.
Authorities call on residents to stay away from buildings due to an intense seismic activity, with dozens of small tremors and quick a few over 4 R.
.A strong tremor measuring 5.3 R on Tuesday reportedly brought more building, especially old stone houses.
Another aftershock of 4.6 R  early afternoon Wednesday spread again panic.
Seismologist Akis Tselentis told media that the number of tremors with magnitude over 4R are 14, so far. He added that the 6-Richter on Monday morning "sank" Arkalochori in a depth of 15 cm.
Prime Minister Kyriakos Mitsotakis and newly appointed head of Civil Protection, Christos Stylianidis, visited the quake-stricken areas on Tuesday. They stopped for raki and meze and chatted with locals who saw their lives and accomplishments collapsing into ruins within minutes.

Χάπι τραβελερ στα συντρίμμια pic.twitter.com/gKsSMv5Kjr

— Ιερώνυμος boss (@JeronymoBoss2) September 28, 2021
The Prime Minister told them that they will help them "build again, but the right way," this time.
Ex EU Humanitarian Aid Commissioner Stylianidis advised them to see the bright side of life and told them "sometime something good can come out of a natural disaster, because opportunities are being offered."
PS thankgoodness the Civil Protection activated the emergency plan "Engelados" whatever it means and does other than sending insufficient aid, pose for photo opportunities and say smart things….