A diagnostic center in Athens has been reportedly issuing original but in fact "fake" certificates that confirm illness with  Covid-19, although those who obtained the documents never underwent a molecular PCR test or any other relevant test. The "COvid-illness" certificates are not bogus and the data of the holder are being also registered at the official health care system.
The procedure for the healthy "Covid-infected," who want to avoid vaccination yet to have access to all facilities and activities reserved for vaccinated citizens only, has a cost: 200 euros.
The "Covid-illness" scam was revealed by Live News magazine on Mega TV on Monday that had followed a lead and set up a case of interest.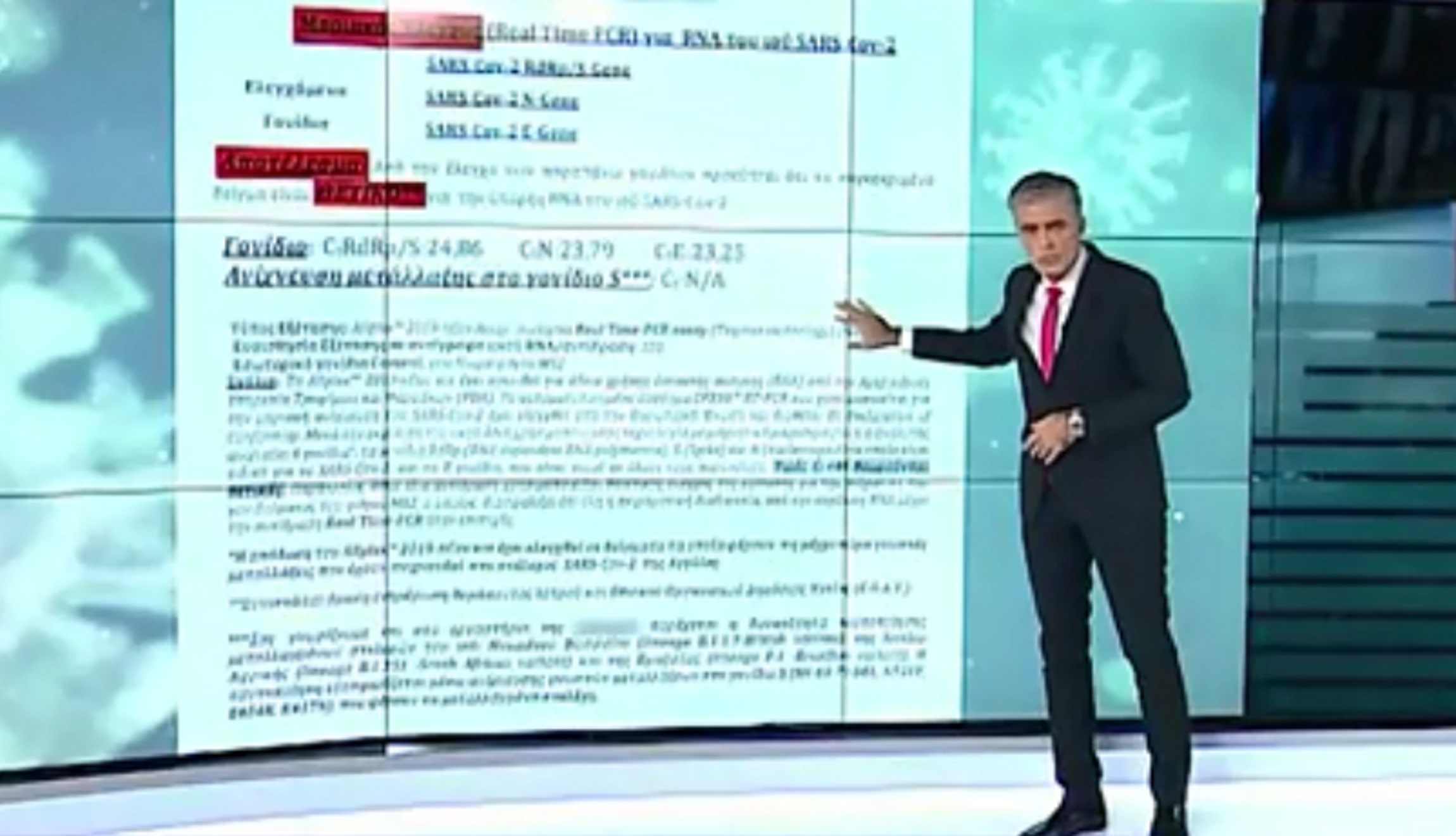 The original but fake certificate bears all necessary seals and the signatures by two doctors of the diagnostic center in Athens.
An unvaccinated woman came in contact with a middleman and showed interest in obtaining such a fake certificate.
All she had to do was to hand over to the dangerous scammers 200 euros, and basic personal data like name and surname, social security number and an e-mail.
In a week she received the certificate confirming that she was sick with Covid-19 after a PCR test.
The woman had never to visit the center nor any staff from the center visited her at home to carry out the test.
The woman could check that she was registered in the official data bank of the national health care system EODY as "'infected" with the virus.
The center reportedly advised her to keep a 10-day quarantine to avoid fines in case of violation as stipulated by the Covid-rules in Greece.
An hour after the report on Mega TV, the health ministry launched an investigation on the issue and announced it freezes cooperation with the diagnostic center until further notice or until the probe is concluded.
Without naming it, Mega TV said that the center is well-known, adding that it not known yet whether one or more employees were involved in the scam that sets human lives in danger.