An incident involving a Turkish fishing boat and a Greek Coast Guard patrol vessel took place northwest near the island of Oinousses in Greek waters early Tuesday evening, the Hellenic Coast Guard reported on Wednesday.
According to the Greek Coast Guard, one of its patrol vessels approached the Turkish fishing boat and asked it to leave the area.
The Turkish boat did not comply and attempted to ram the Greek vessel.
Afterwards the coast guard officers employed sound signals and warning shots.
It reportedly caused minor damage to the fishing boat.
Eventually, the Turkish fishing boat left in the direction of the Turkish coast.
According to media information, on board of the fishing boat were three men who threw objects at the coast guard vessel when they were ordered to leave the area as it was Greek territorial waters..
The coast guard reportedly fired 2 to 3 warning shots.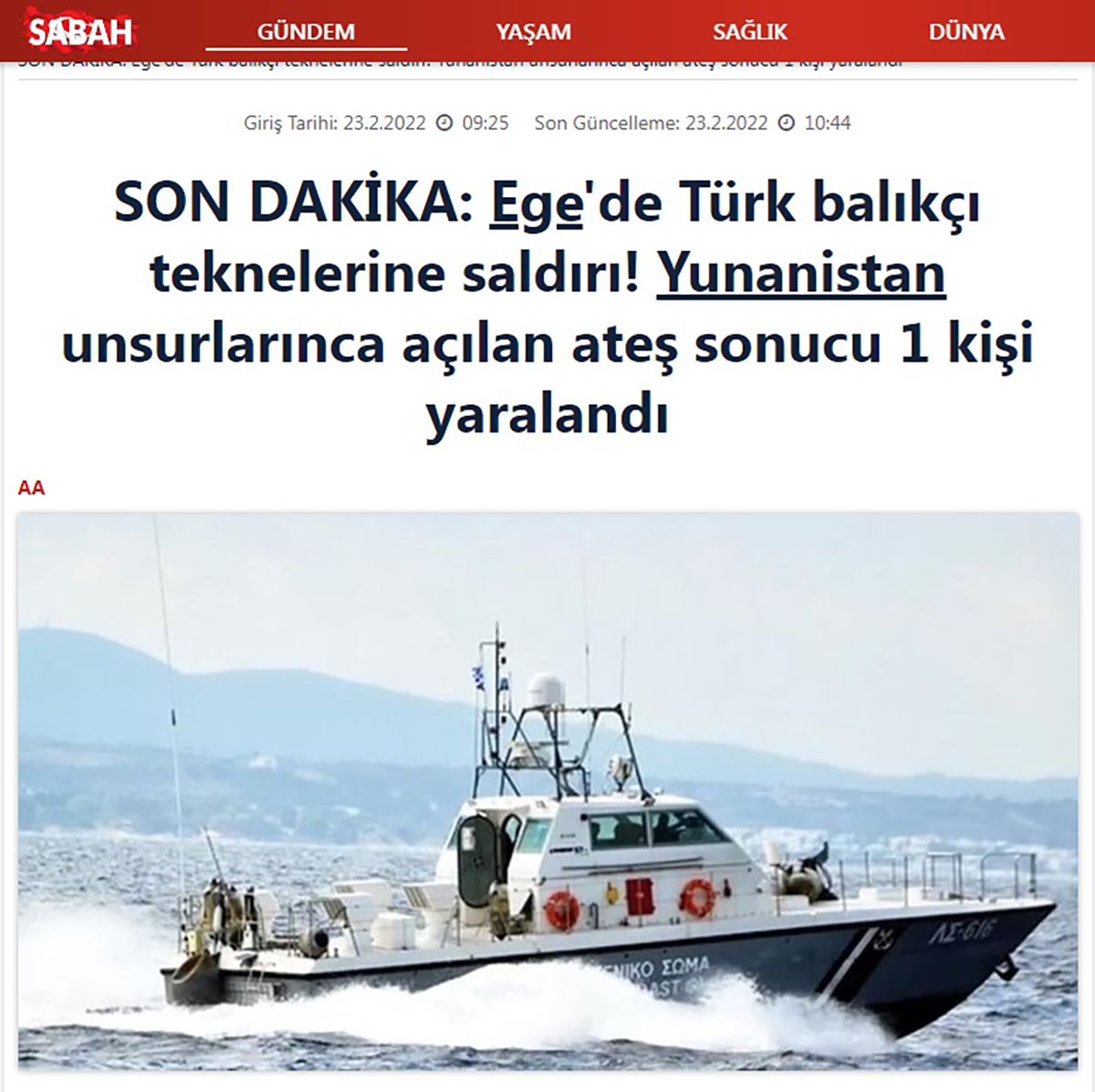 According to the Turkish coast guard, one of the fishermen was injured during the incident.
"Opening fire on defenseless fishermen… is unacceptable, it is a crime against humanity," a statement issued on Wednesday said.