Over 44 people were evacuated, eleven people have been rushed to hospitals and two have been intubated after a big fire broke out in the building housing the Thessaloniki Chamber of Industry, on Aristotelous Square in the center of the city in northern Greece.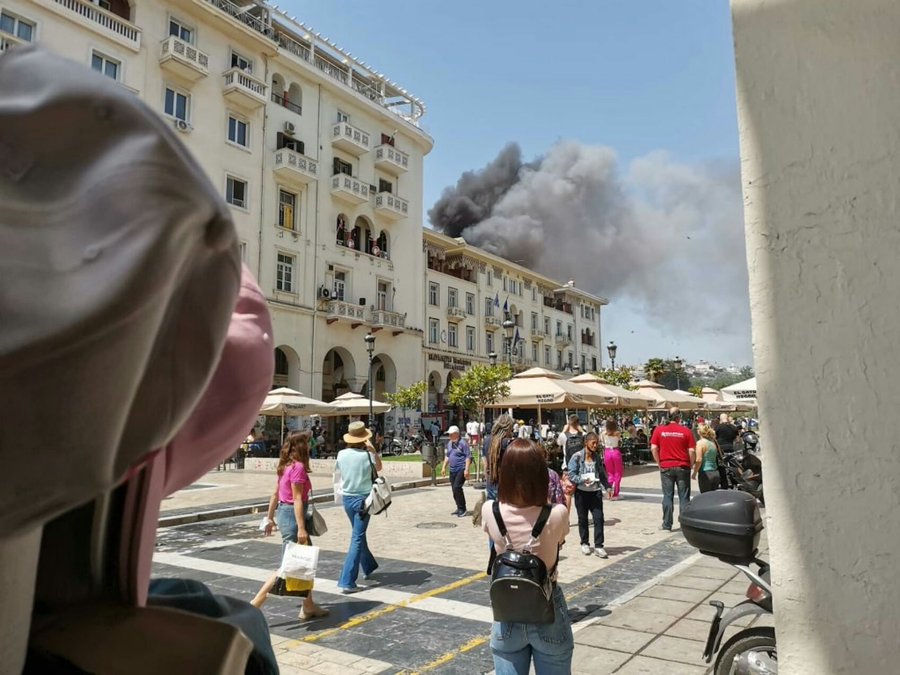 The fire broke out short before 3 p.m. Friday afternoon and the building was quickly engulfed in flames.
Dozens of firefighters deployed to the spot evacuated 44 people, among them 30 students of a tutorial school.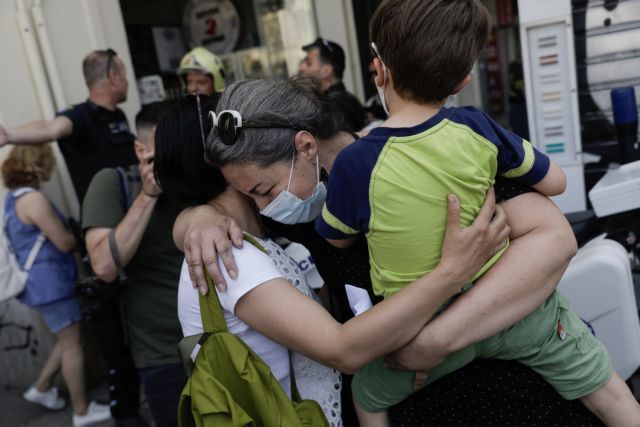 The injured in the hospitals have reportedly light respiratory problems. Among them is also a 4-year-old child.
Those intubated are reportedly two men aged 20 and 39 years old.
The cause of the fire is not known, yet three hours after the blaze. Initial reports claimed an A/C caused the fire.

At 6 o' clock news, state broadcaster ERT reported that the fire broke out in an abandoned building full of garbage. The building is attached to the Industry Chamber.
Forensic experts of the Fire Service investigate the cause of the blaze.
12 fire trucks and 40 firefighters have been deployed.