Monday night on the sacred uninhabited Greek island Delos: a spectacular classical concert sending a sound message for the climate change. It is is first time a concert was held at the UNESCO World Heritage site of ancient ruins.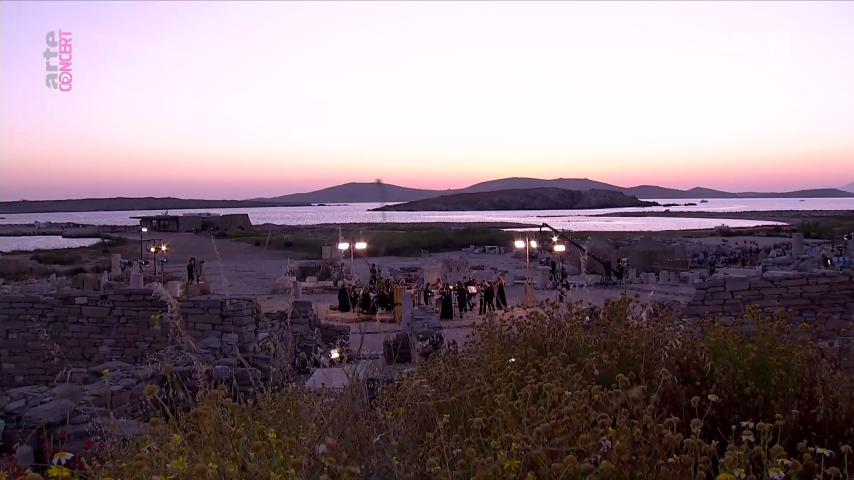 The emblematic island of Delos, the cosmopolitan center of the Mediterranean in antiquity, and now an open museum – was revived on May 30, through the official launch of the international initiative "ALPHA MISSION – DELOS" which begins in parallel with the "ARTEMIS MISSION" of the NASA, a mission scheduled to transport the first woman to the Moon by 2025.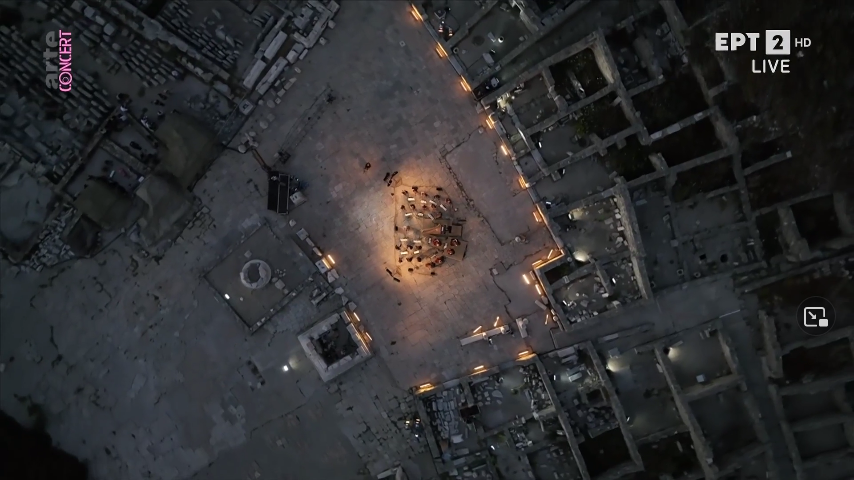 According to the Greek mythology, Delos is the island where the twin gods Apollo and Artemis were born. and where the light was born.
The international cross-sectoral initiative based in Greece combines mythology with art, technology and space and aims to raise awareness of the climate crisis and the urgent need for action.
The concert was performed by the European Union Youth Orchestra (EUYO), together with Ukrainian and Russian musicians and soloists, Ukrainian-born rising star Diana Tishchenko (violin) and the Greek lyra-master Socrates Sinopoulos.
.
The program consisted of Vivaldi's "The Uncertain Four Seasons," enriched in some parts with the sounds of Lyra,  Carmen Fizzarotti's "Floating Autumn" and Marshall Marcu's"17 Strokes of the Bell for Peace and Sustainability"
Carmen Fizzarotti's "Floating Autumn" from "[Uncertain] Four Seasons" is an algorithmic recomposition of Vivaldi's "Autumn".
Vivaldi's "Autumn" was modified through an algorithm developed by composers, musicians, climatologists and computer scientists, who used geo-spatial climate forecasts for 2050. It illustrates what a future world might look like if we did not reverse biodiversity loss by 2030, so the organizers.
"It is a great pleasure to participate in this project that reflects in the best possible way the values ​​of our orchestra," said  the secretary general of the EUYO, Marshall Marcus. "Our goal is to raise public awareness about saving the planet. With the concert in Delos, we are putting a small stone in it, through the union of forces that function as a symbol of peace and sustainability," he stressed.
The concert was broadcast Live.
Here is the video:
The event was co-produced by the German/French ZDF/ARTE and the WORLD HUMAN FORUM whose founder and president is Alexandra Mitsotaki, the sister of the Greek Prime Minister.
more concert screen shots via @obsen8