An earthquake measuring 5.2 on the Richter scale occured at 18:36 on Tuesday, in the sea 118.5 km off the north-western of the island of Kithira in southern Greece.
According to some international seismological institutes the earthquake was measuring 5.6 R.
The earthquake had a focal depth of 10km.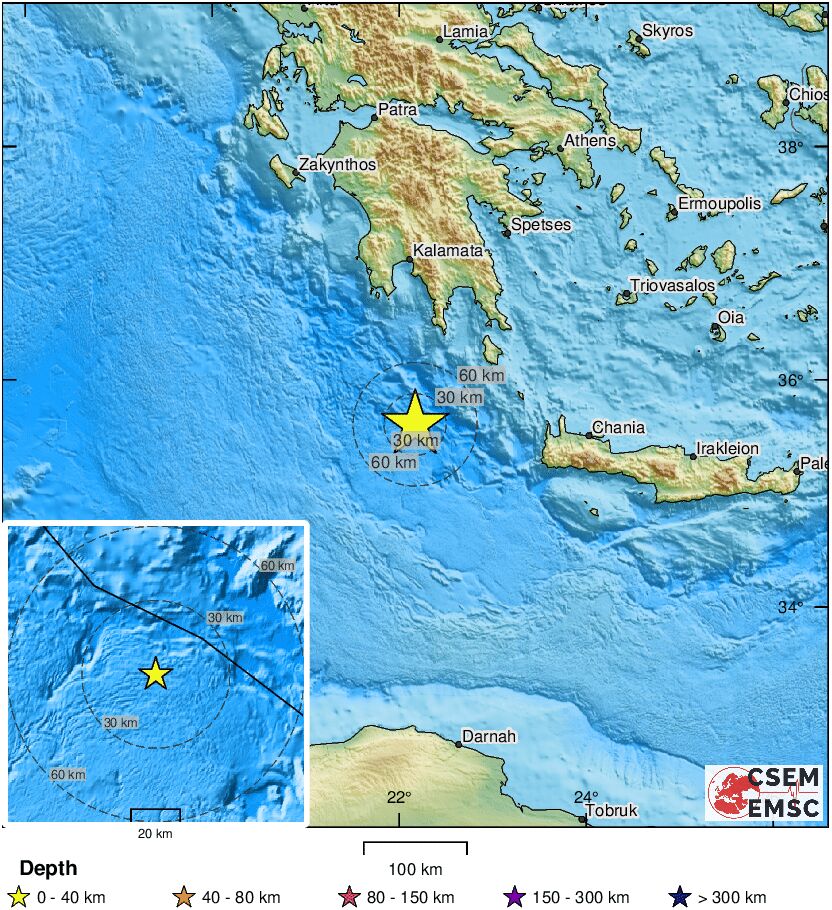 No injuries or damages have been reported, so far.
A tsunami risk has been reportedly excluded.