Greece's government is taking measures against construction builders and mafia-gangs on the island of Mykonos after an archaeologist was brutally beaten for refusing to give the green light for an illegal construction.
"In Mykonos the law will be applied. The State is not blackmailed", said the Minister of Environment and Energy, Kostas Skrekas on Tuesday, as a relevant legislative initiative suspends the issuance of building permits in the off-plan areas of the island.
He stressed that "the perpetrators of the criminal and mafia attack against the archaeologist will be punished."
"No illegal act, no illegal plan will be allowed to be legalized. I repeat, no blackmail and no loophole is going to work. Until the special town planning is approved which will definitively address all the issues, they are suspended and no new town planning permits will be issued for off-plan areas in Mykonos. The state is not being blackmailed and the control will be done by the central service of the ministry", added the minister.
It is recalled that with the proposed arrangement, the issuance of all building permits in the off-plan areas of Mykonos is suspended, except for some exceptions, such as those for the repairs of legally existing buildings, within the legal outline and volume and until the approval of the relevant special urban plan.
According to the ministry, the Department of Architecture, Building Regulations and Licensing of the Ministry of Environment and Energy in Athens is designated as the competent body for granting the above permits.
53-year-old Manolis Psarros, an employee of the state archaeological service, was beaten by an unidentified man with a possible accomplice in Athens two weeks ago and was left unconscious and bleeding in the street.
He was taken to a state hospital in the Greek capital and is currently recovering at home.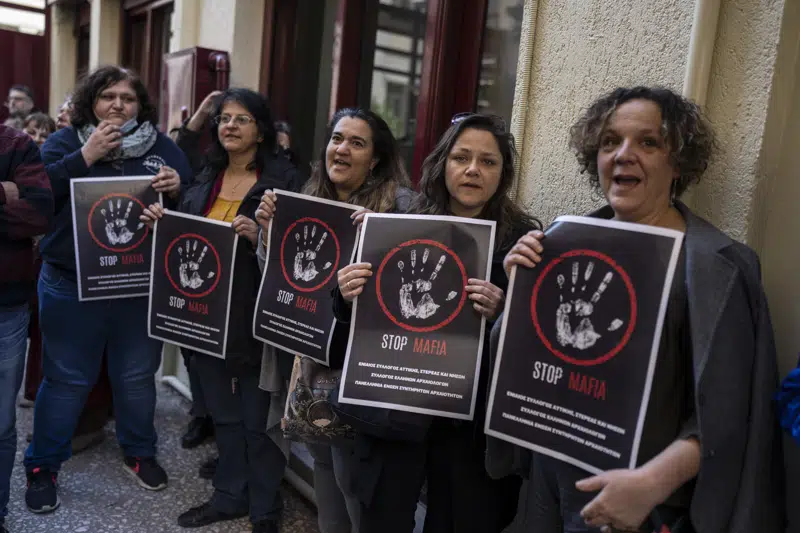 Archaeologists employed by the Culture Ministry staged a five-hour work stoppage to protest what their association described as a "mafia-style attack."
Despina Koutsoumba, the head of the protesting archaeologists' association, reportedly said Psarros has dealt with multiple cases involving alleged violations on Mykonos and had been called as a witness in the past in trials resulting from those cases.