Greece's National Meteorological Service EMY updated its RED ALERT weather warning on Wednesday, September 7, as storm weather DANIEL keep sweeping across the country leaving behind only devastation, desperate people and loss of lives.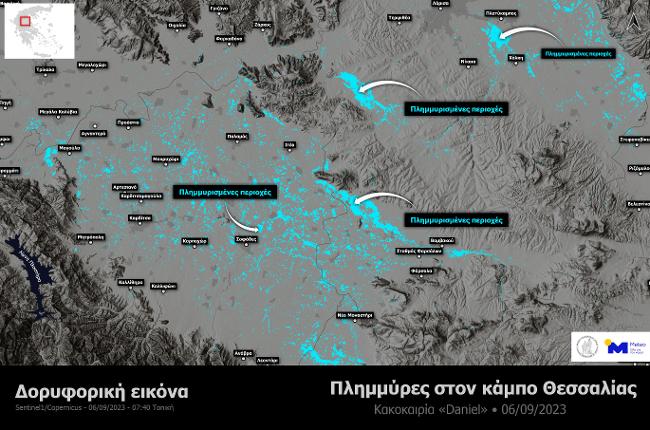 Flooded Thessaly, central Greece via meteo.gr
Forecast Wed, Sept 6
📌 H αναλυτική πρόγνωση του καιρού 6-9-2023/1300
ΚΕΙΜΕΝΟ : https://t.co/Gy8J0KaBJe
✅Ακόμη και να προβλέπεται ύφεση βροχοπτώσεων ο κίνδυνος διατηρείται υψηλός λόγω μεγάλων απορροών.
✅Τηρείτε Οδηγίες @GSCP_GR
✅H κίνηση της #DanielStorm pic.twitter.com/eFJsFcVz8T

— Theodoros Kolydas (@KolydasT) September 6, 2023
EMY UPDATED READ ALERT September 6-7, 2023
Heavy rains and storms are predicted in Thessaly, the Sporades, central and eastern Sterea (mainly the prefectures of Evrytania, Fthiotida and Viotia) and Evia (mainly the north).
Towards the evening there will be a slight weakening of the phenomena, but from very early on Thursday morning the phenomena, mainly in the easternmost parts of Thessaly and the Sporades, will intensify again.
From the afternoon hours of Thursday the phenomena will weaken.
Temporary strong weather phenomena will occur also in the eastern and southern Peloponnese, central Macedonia (mainly the prefectures of Pieria, Imathia and Halkidiki) and Attica (mainly the southern sea and coastal parts), as well as in western Crete, the western parts of the Cyclades and Epirus.
In these areas the effects will gradually weaken late in the evening and mainly during the night.
Forecast updates will continue to be made every twelve hours in the form of emergency bulletins that will be a continuation of the original hazardous weather emergency bulletin.
Indicative maps via meteo.gr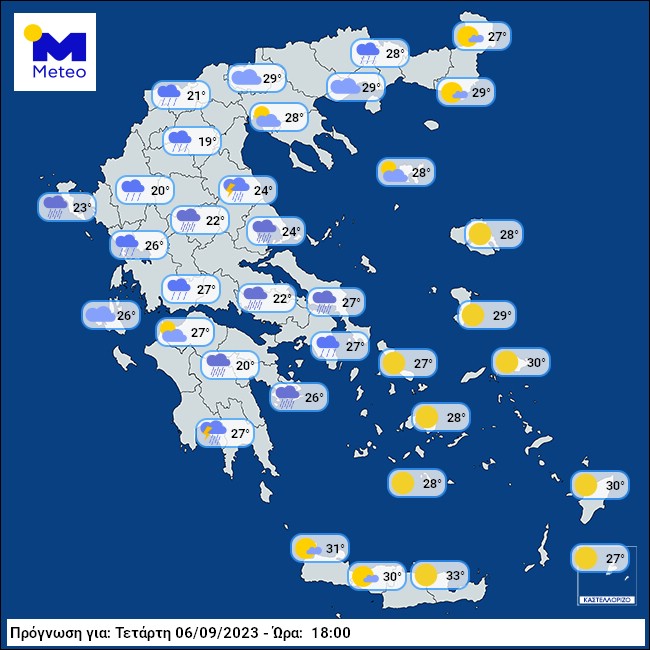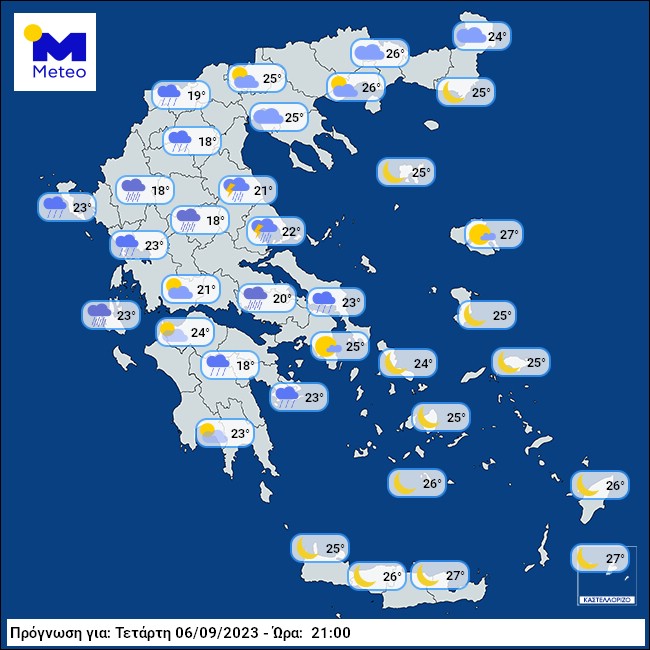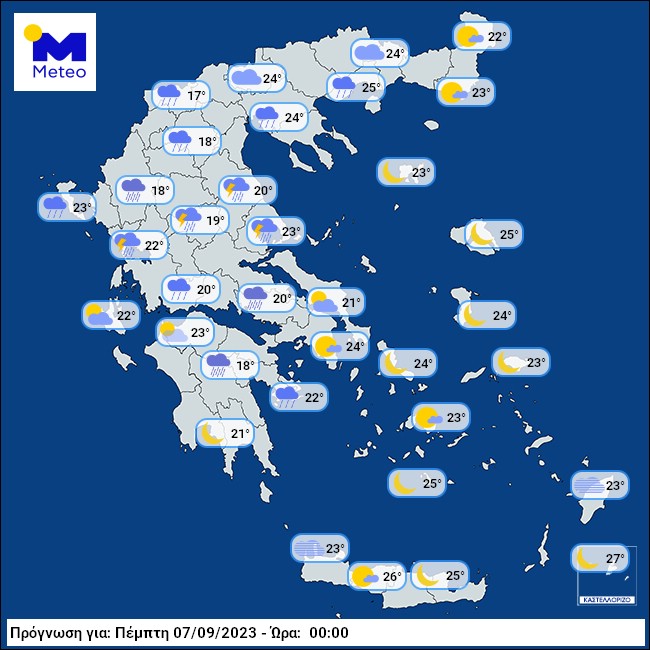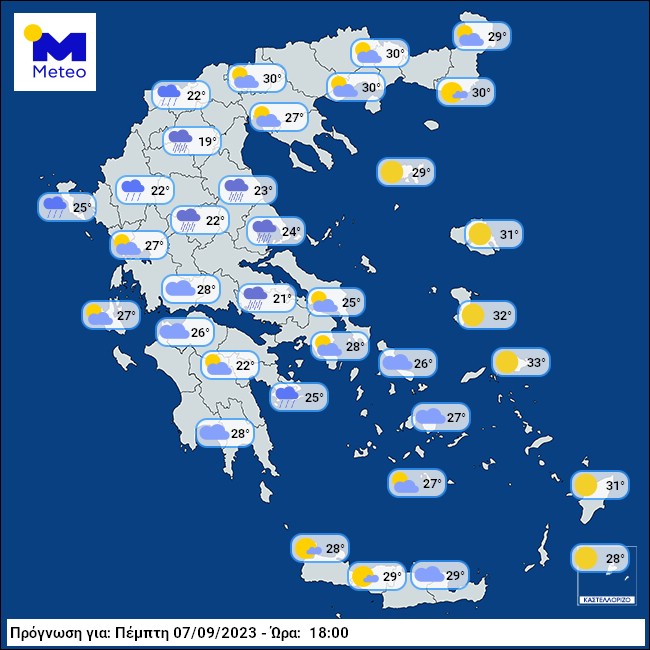 More on storm DANIEL in Greece here on KTG.