Greece's Meteorological Service EMY issued a weather warning on heavy rainfalls and storms in the following days.
The weather is forecast to deteriorate with heavy rainfalls and thunderstorms as of Monday, September 25, and the bad weather is expected to last around five days.
Note that the bad weather front will hit Greece after a weekend (Sept 22-24) of temperatures striking up to 37 degrees Celsius.
Mainly affected will be the regions in Western, Central and Northern Greece with locally strong weather phenomena in the western parts of [flood-stricken] Thessaly, Epirus, western Macedonia and possibly the Ionian islands on Monday. More areas will be affected on Tuesday and Wednesday, September 26-27, 2023.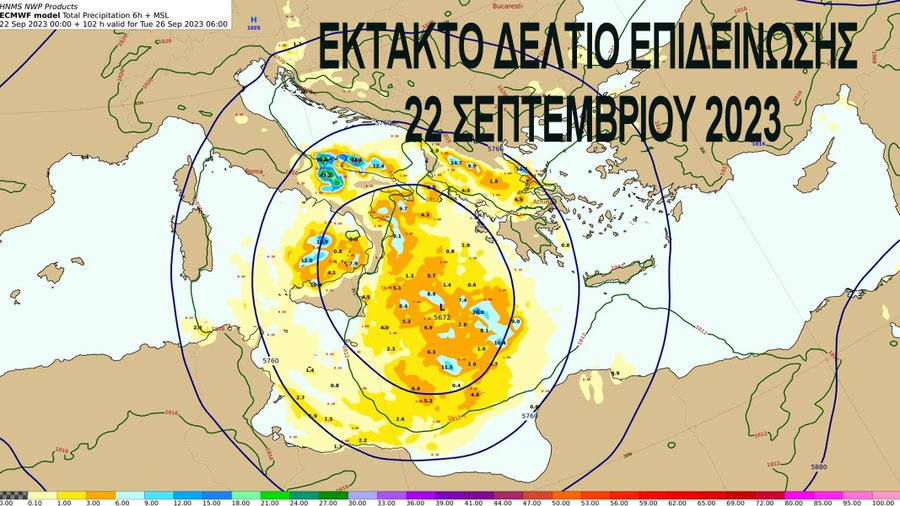 Picture via EMY.gr
EMY Weather Warning Analytically Sept 25-27, 2023
Monday, Sept 25: Rainfall is forecast in the west, the center and the north, while sporadic locally strong storms will occur mainly in Epirus, western Macedonia, Thessaly and possibly the Ionian islands.
It is noted that in Thessaly, the western parts (Trikala and Karditsa prefectures) and the western and northern parts of the Larissa prefecture will be affected.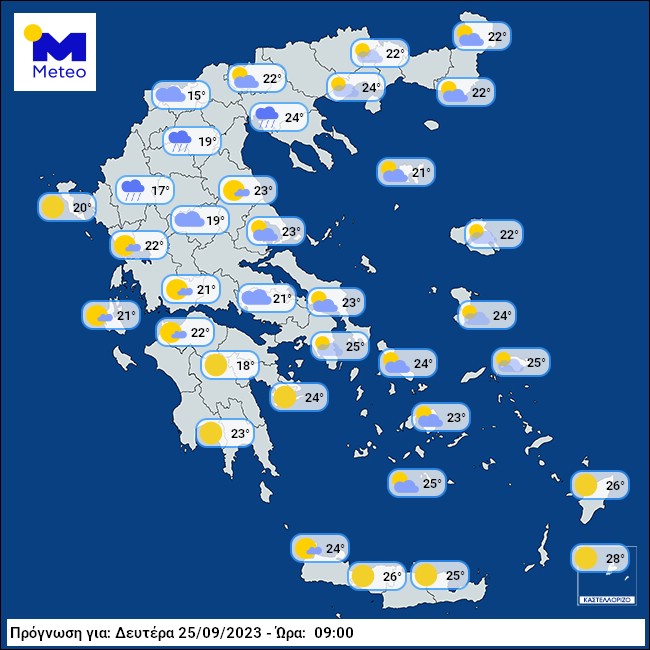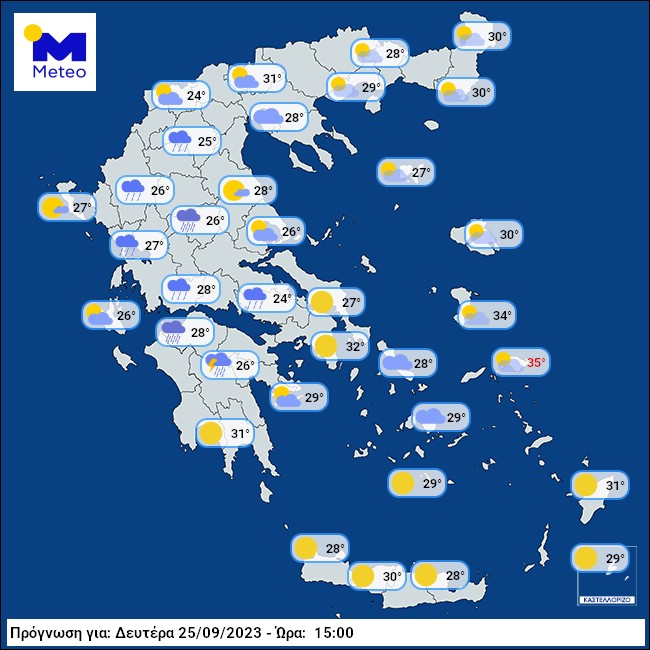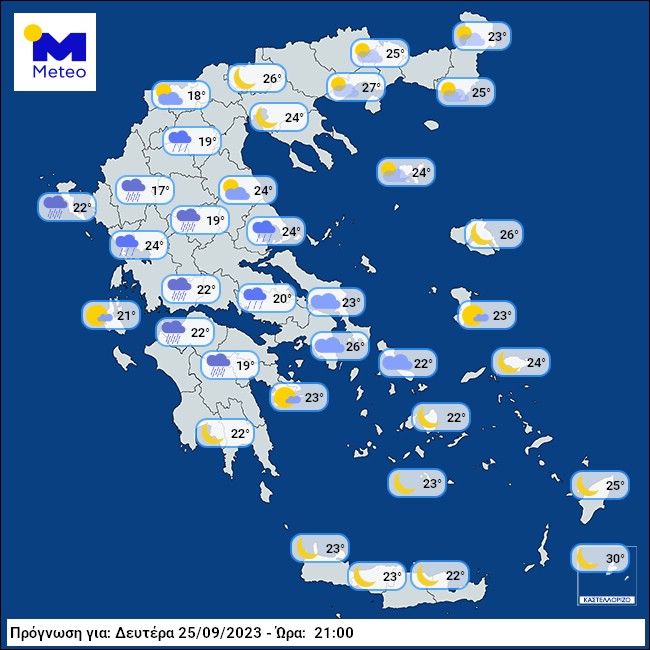 Tuesday, Sept 26: Local rainfalls and locally strong storms are forecast in the Ionian Sea and continental regions (except eastern Macedonia and Thrace),
In Thessaly, the highest rainfall will occur mainly in the northern and eastern parts of the prefecture of Magnesia, as well as in the prefectures of Karditsa, Trikala and the southern areas of the prefecture of Larissa.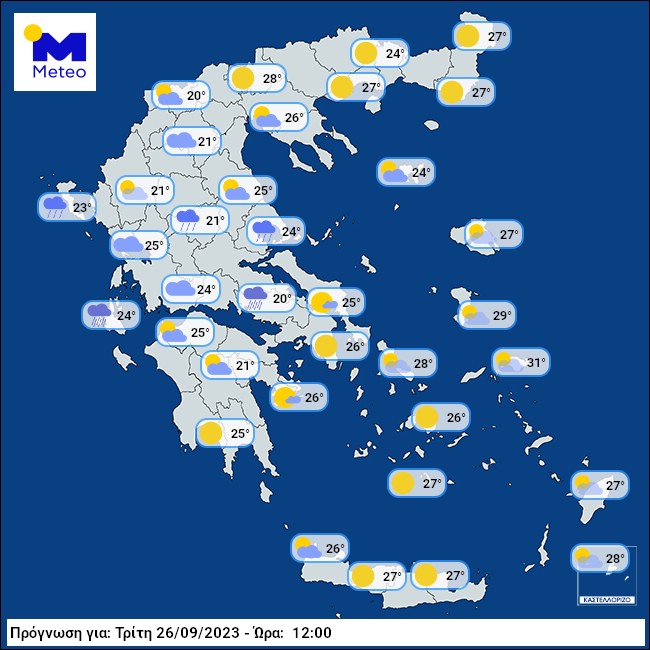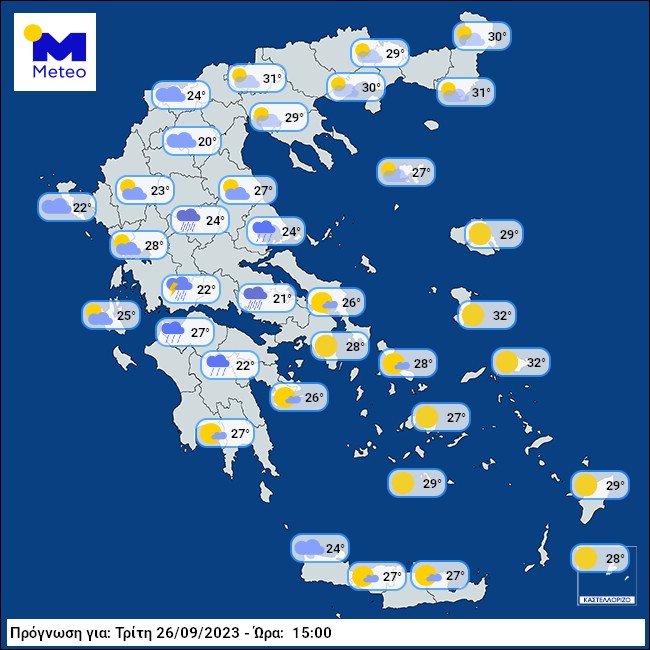 Wednesday, Sept 27:  Rainfalls are forecast for almost the entire country, while locally strong storms will occur in the Ionian Sea, the mainland and the northern Aegean Sea.
It is pointed out that in Thessaly the highest rainfall levels will occur in the prefectures of Karditsa, Larissa and Trikala as well as in the eastern parts of Magnesia.
Strong storms will also occur in the Sporades region.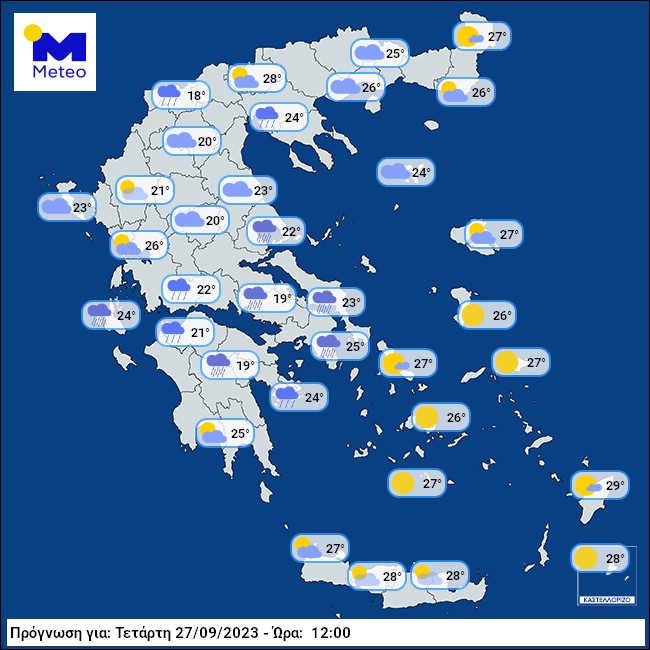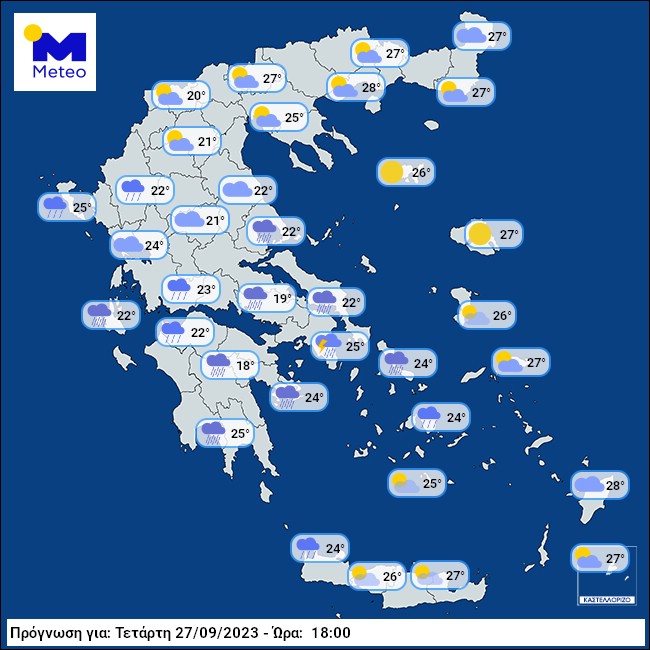 EMY stressed that it updates its emergency bulletins every twelve hours.
Indicative Thursday, Sept 28.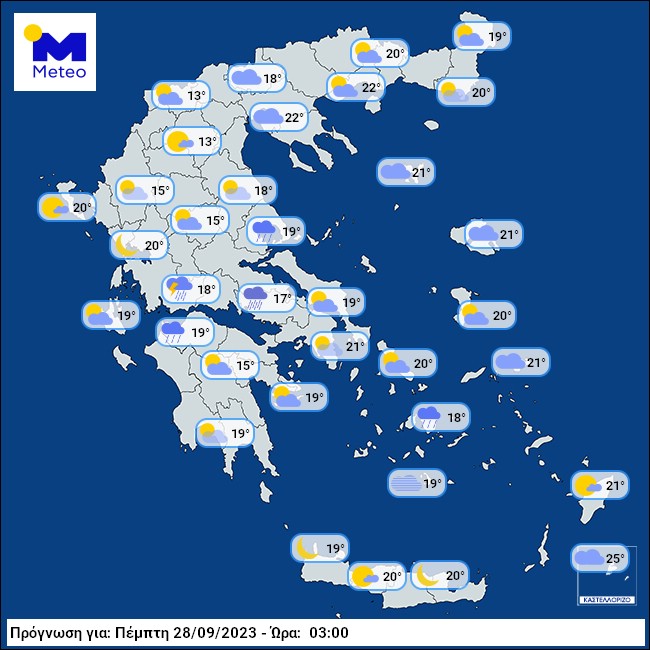 sources: emy, meteo.gr maps