Greece's National Meteorological Service EMY issued an emergency bulletin on Tuesday, warning of weather deterioration with heavy rainfalls and storms.
The bad weather front is forecast to hit the country as of Tuesday night, November 21, starting from the western parts.
On Wednesday, affected will be the south part of the country as well as the islands in the eastern Aegean Sea.
Video by Thodoris Kolydas, director of EMY
📌Δύο διαταραχές θα επηρεάσουν τη χώρα μας αυτή την εβδομάδα . Η πρώτη την Τετάρτη και η δεύτερη το Σαββατοκύριακο.
⚠️ Το μεσημέρι θα εκδοθεί προειδοποίηση για το πρώτο σύστημα που θα επηρεάσει την Τετάρτη κυρίως τα δυτικά, το ανατολικό Αιγαίο & τα Δωδεκάνησα .@GSCP_GR @EMY_HNMS pic.twitter.com/RARadbPcEY

— Theodoros Kolydas (@KolydasT) November 21, 2023
EMY WEATHER WARNING
Heavy rains and storms are forecast to affect:
Tuesday, Nov 21
a. From late at night: western Greece, more specifically the Ionian Sea, Epirus and western Sterea.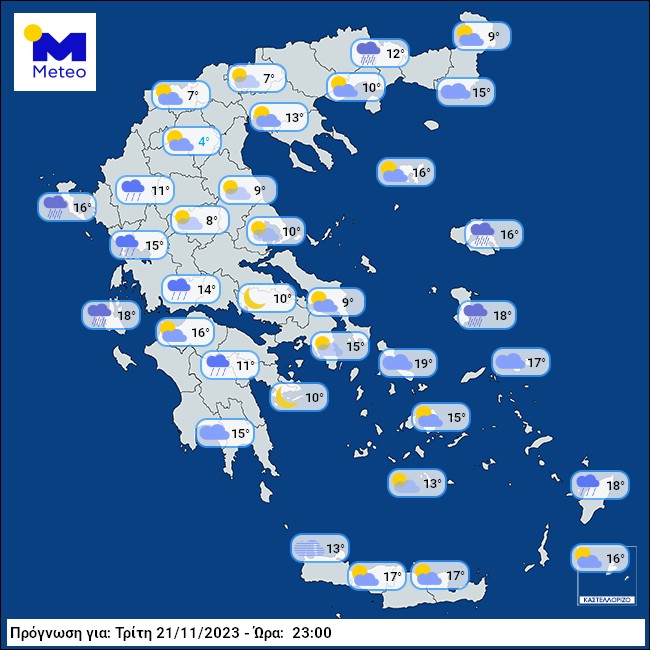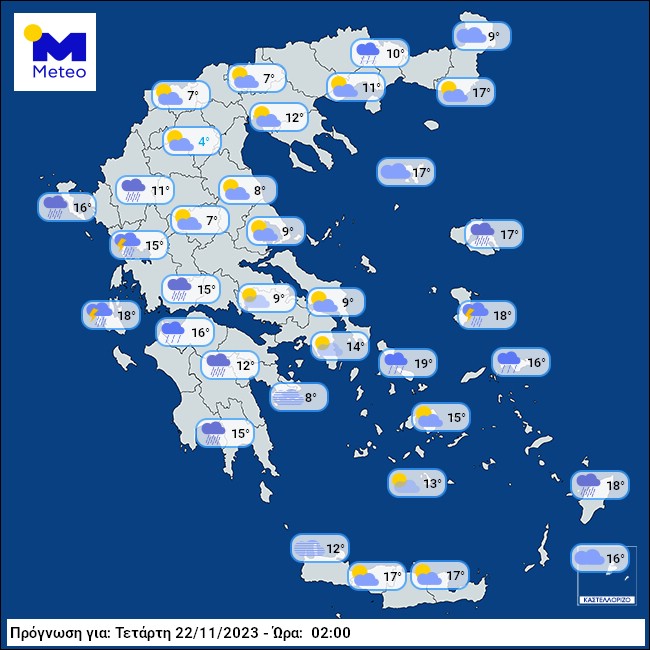 Wednesday, Nov 22
a. the Ionian Sea, Epirus, western Sterea, western Peloponnese,
the islands of the eastern Aegean and the Dodecanese.
b. Partly cloudy until midday: southern Peloponnese, western Crete and the Cyclades islands.
c. From noon: the eastern parts of Thrace.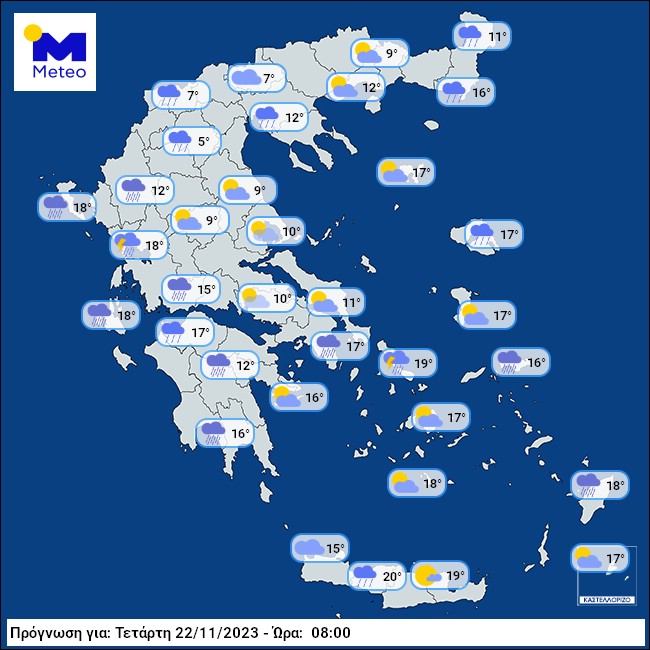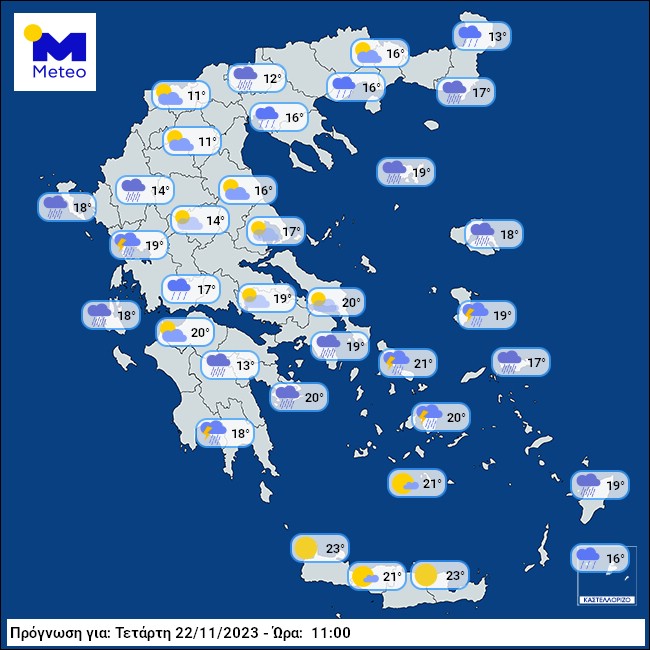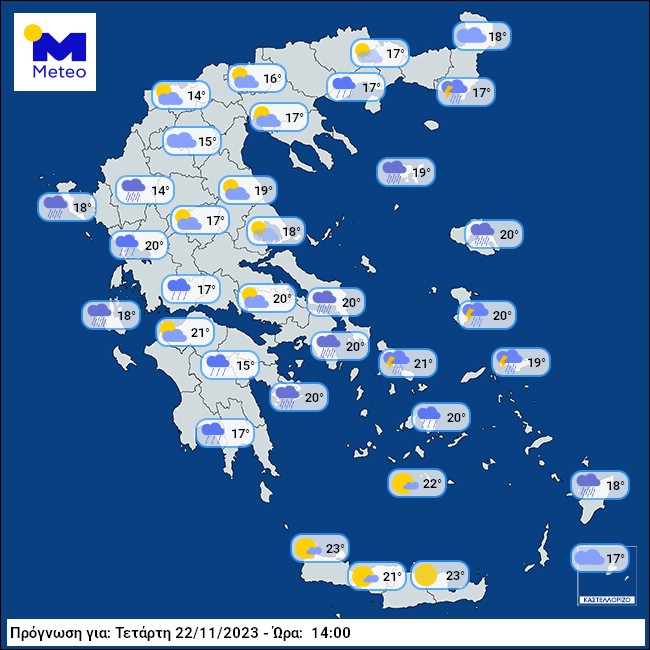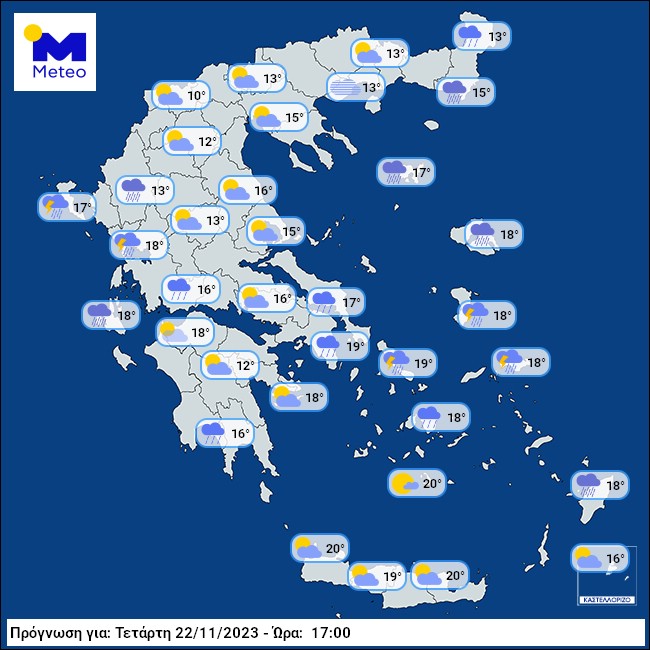 The intense weather phenomena are forecast to weaken during the night of Wednesday into Thursday, Nov (23-11-23).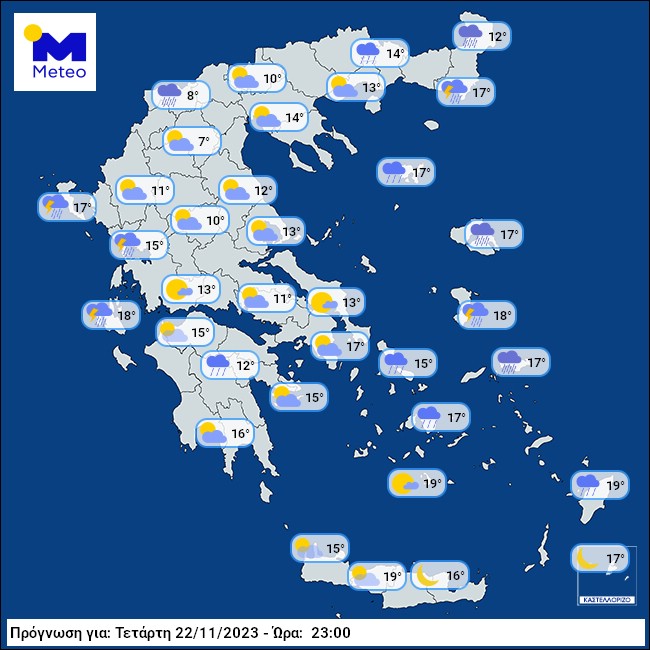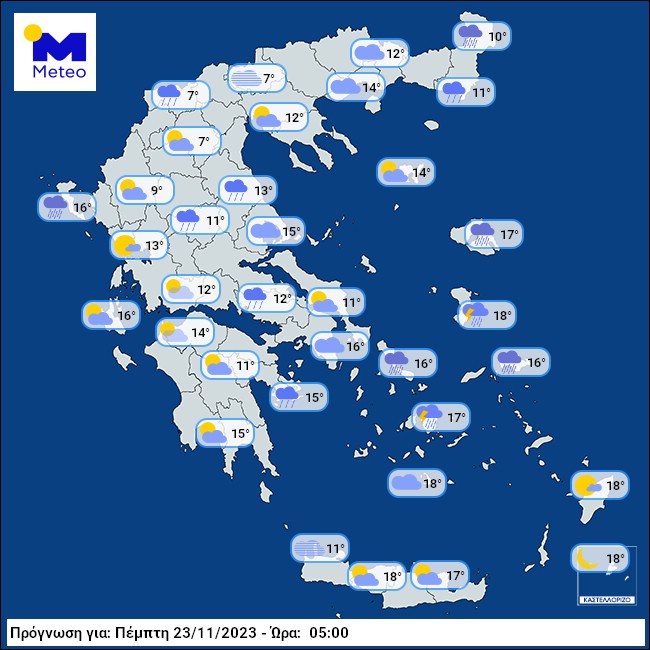 More details on the development of the weather in the regular and extraordinary weather bulletins, on the EMY website (www.emy.gr)