An earthquake measuring 4.5 on the Richter scale stroke in the sea area off the island of Kos in the Dodecanese on Tuesday noon.
The Earthquake occurred at 12:36 noon time, the epicenter was 36 km east of the island.
The tremor was especially felt in Kos due to the relative low depth of just 10 km.
It lasted only a couple of seconds but it caused concern among the locals
So far no injuries or damages have been reported.
At 2 p.m. local time, another earthquake stroke with 3.3 Richter. Its epicenter was 28 km North-East off the island, its depth also 10km.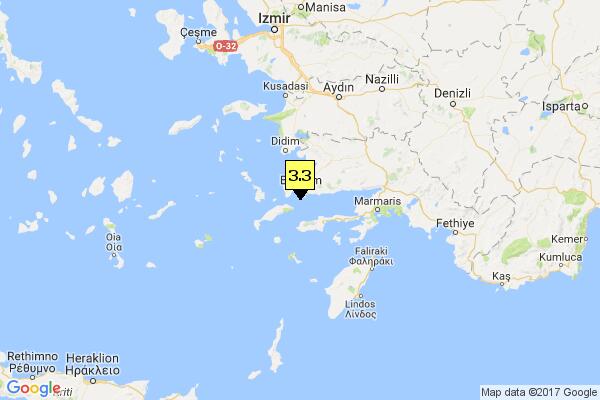 Seismologists carefully monitor the development of the phenomenon.
Last July a powerful tremor stroke Kos with 6.6R. Two people were killed and dozens injured, serious damage was caused in the infrastructure of the island.