Representatives from IMF, the EU and the ECB had to experience with their own eyes and nerves the agony of the Greek lawmakers who were enclosed by protesters on Tuesday. The exits of Ministry of Finance were blocked by jobless and the Troika men and women could not get out. Shorty after the protesters withdrew, plain clothes policemen escorted Greece's lenders to their cars, but the group was a bit big, their cars parked here and there, strong sunlight confused the spirits and blended the eyes with the effect that one Troika-woman was left behind. No matter if she asked "Where are we going?" ( the same question Million of Greeks ask themselves each and every day).  Poul Thomsen's finger pointed to the sky. The woman, probably still wandering around in Athens downtown …  
Earlier on Wednesday dozens of jobless had gathered around the Finance Ministry in Athens downtown, near Syntagma Square, making impossible for the Troika representatives to leave the building. The jobless, men and women who had successful passed the entrance exams for a workplace at the public administration, apparently had an appointment with the Minister George Papaconstantinou. However this appointment was cancelled due to the Troika arrival – most likely to add some final touch and fine brushing to new loan agreement between Greece and its lenders.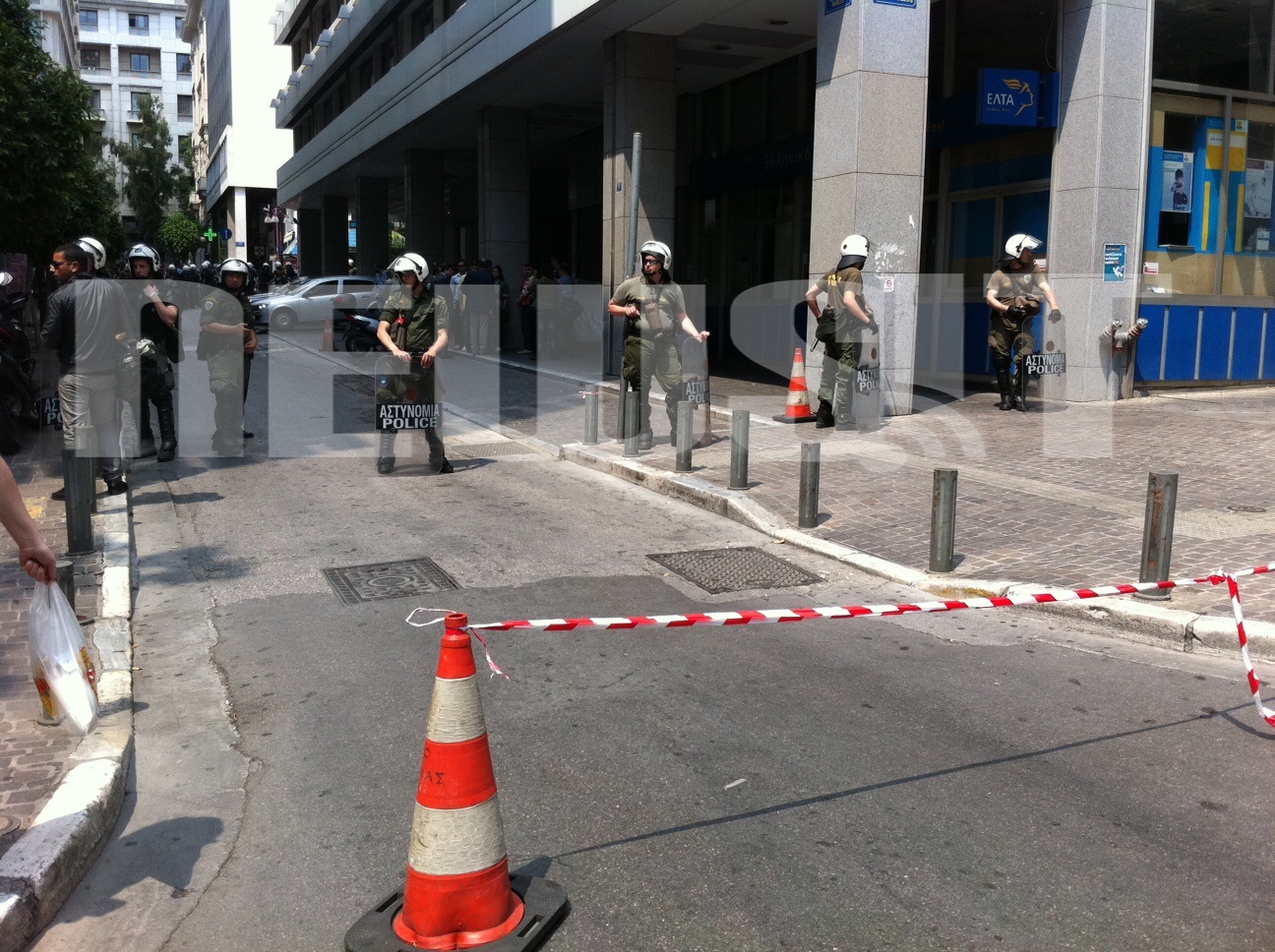 The crowd got angry and decided to block the ministry entrances and not go away. Riot policemen took place to hinder possible violence.
Someone went even so far and tried to open a tent at the entrance. The man was detained by police and taken away.
However the rest of the protesters remained there hindering the entrance or exit from the Ministry, included the Troika.
545 people passed the so-called ASEP exams in 2008 in order to be hired at the Finance Ministry. "They cheat us and we won't allow it," said their representative to news portal NewsIt. 
I am sure the Troika technocrats felt damn Greek today…
See the nice footage from the Troika macho-men driving away with their cars leaving the Troika woman behind…. HERE – This deserves a long BOOOOOOOO!