UPDATE: Missing girl Christina,13, was found on Thursday evening and taken to the hospital in Kavala for medical tests. Police and rescue teams found Christina at the mountain area of Paggaios Mt. The 13-year-old,  who was missing since Sunday evening, was wandering alone when found by the rescue teams. The Albanian man responsible for her run away from home was not with her.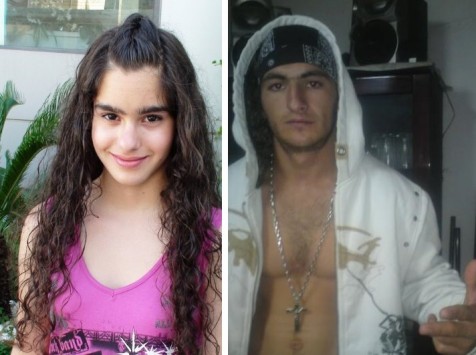 Christina Krassa – Ajazi Marjon: the man who incited her to run away from home is to face felony charges for minor abduction, should he ever be found
Earlier on Thursday, KTG reported:
Christina Krassa, 13, disappeared from Spata in Attica in the evening of May 26th 2013. According to Greek media, the teenager followed a man who she met through Facebook. The man is allegedly an Albanian, 10 years older than her. The police has apparently located her mobile phone and thus in Kavala area in Northern Greece. Some 700 km away, at Paggaios Mountain area.
Local media reported that the couple was moving on foot in the mountain area. Allegedly the man who convinced the girl to run away with him had a collaborator. This second man is reported to have taken the girl to the bus station at Kifissos in Athens on Sunday evening. The girl is said to have traveled to Thessaloniki first and from there to Kavala.
Proto Thema published the picture of the Albanian man who is with the girl.
If you have seen this girl, you can call phone number <116000> or inform the nearest police station.