Refugees have packed their things and wait … for the borders of FYROM to open. False rumors that borders would open have gone wild since Saturday with the effect that many refugees rushed to Idomeni from several reception centers. Others have laid on the rail tracks demanding "Open the Borders".
Women and children hold white paper napkins high, fathers show their babies and small kids to the cameras of the dozens of photographers and reports of local and international media.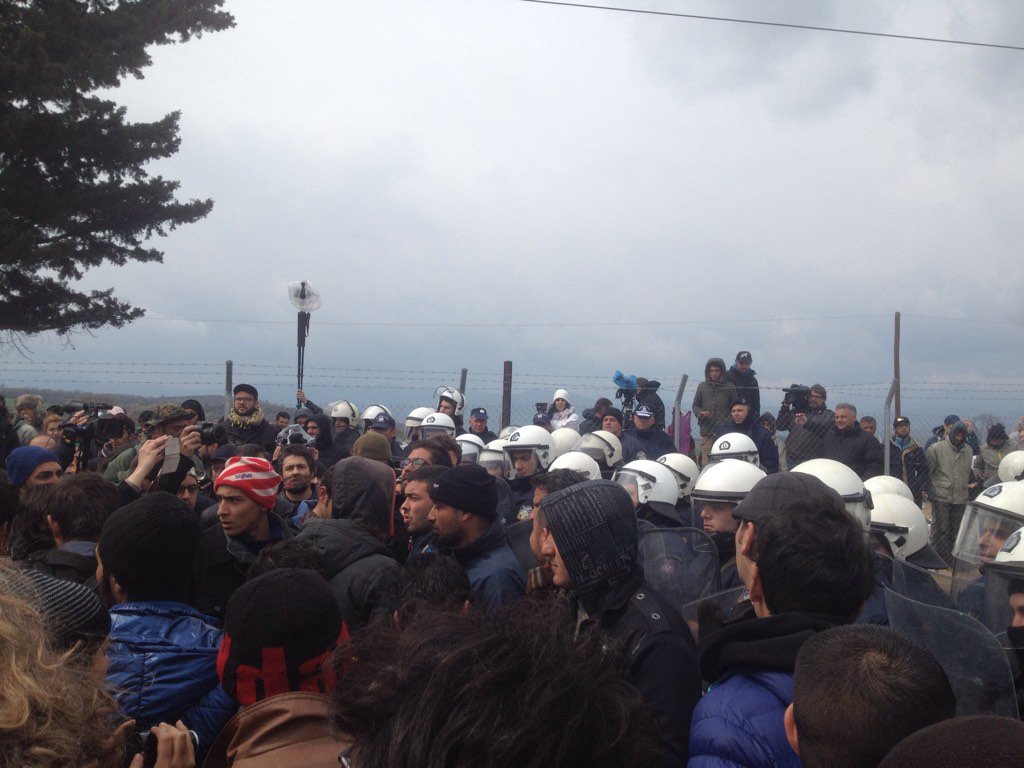 Riot police squads have taken position since the morning for the case that the situation gets out of control and the people launch a march to the borders.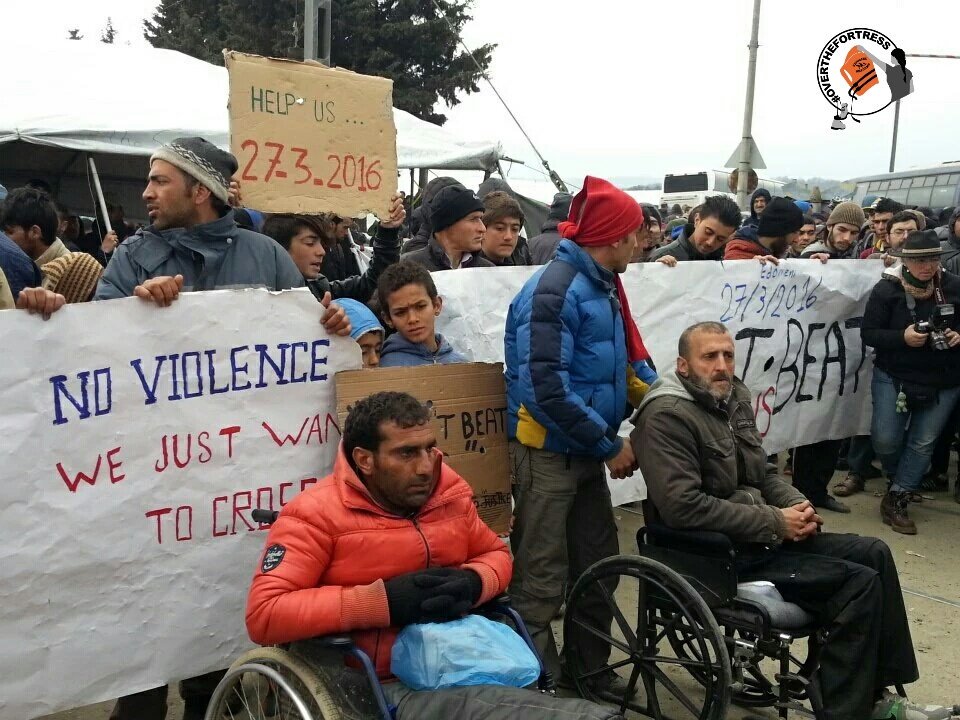 A young Syrian who arrived this morning to Idomeni from reception center in Giannista together with several other refugees told AthensNewsAgency: "We heard that the borders will open today, that's why we came here so to cross. We were told that the Red Cross and 500 journalists from all over the world will be with us."
The rain started at the same time as the mobilization of the masses of refugees on this Sunday morning.
Who has spread this rumors? Nobody can say exactly.
Some media blame the activists at Idomeni – among them 200 people who arrived from Italy on Saturday.  The Italians came with shoes, clothes and medicine for the refugees and the slogan "Over the Fortress".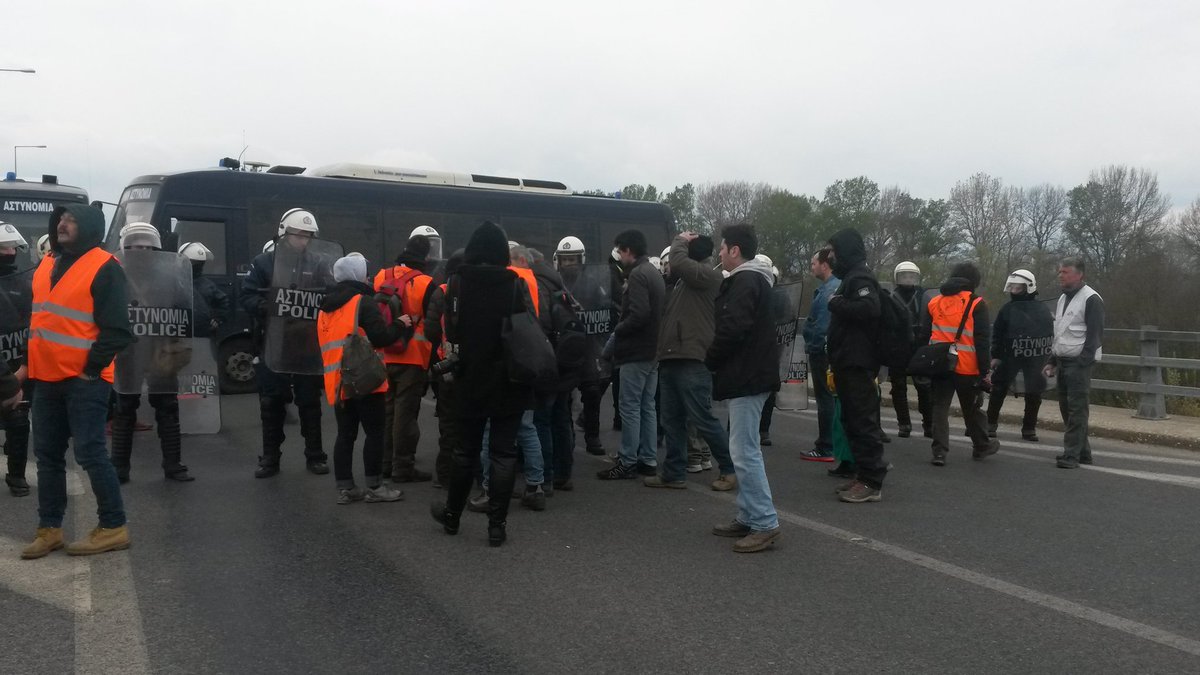 Police blocked Italian caravan of humanitarian aid.
Police held them for two hours away form the camp and prohibited them from handing out the aid.  After hours of negotiations, police gave in.
Tension meets tension.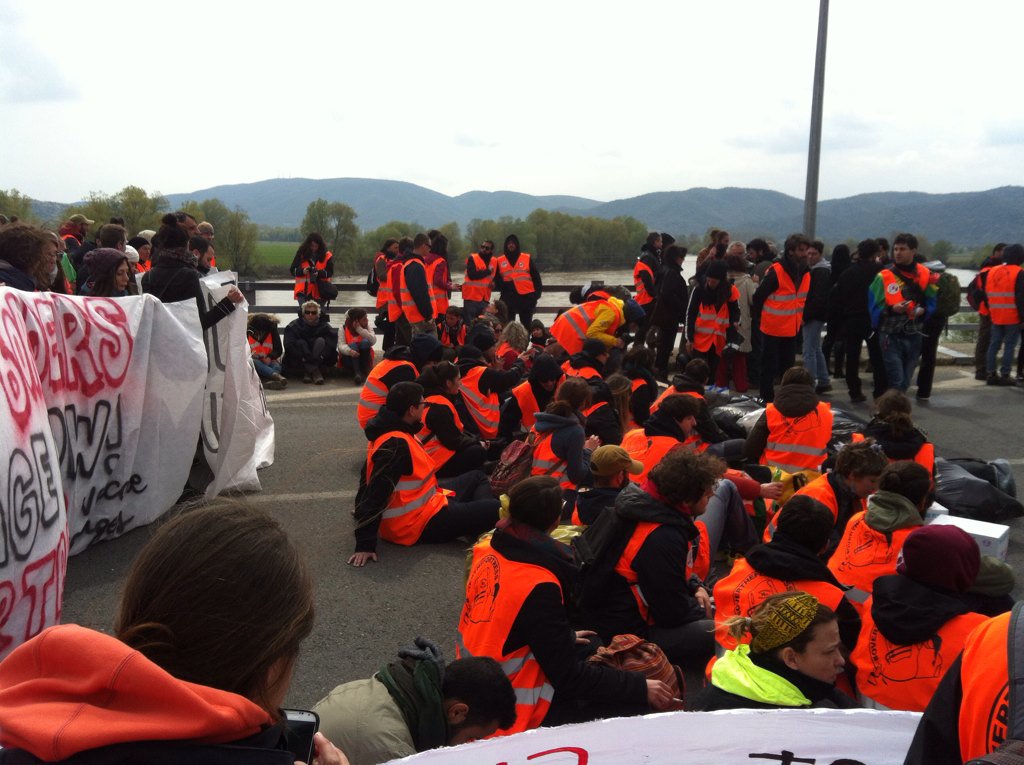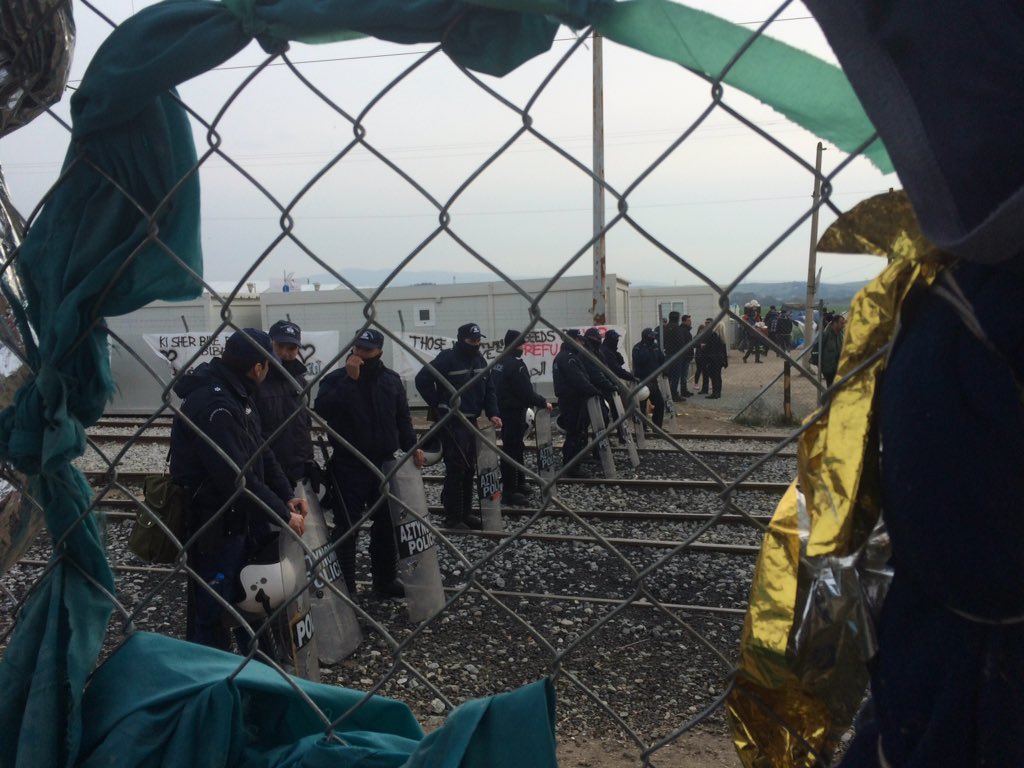 Refugees and migrants at Idomeni are divided into those who have been misled and await for the Borders of Balkan Route to open and into those sober who are convinced that they will remain trapped in Greece until their asylum application are approved or rejected.
Some refugees pack their things and get on the buses that transfer them reception centers in the north of Greece.
The rumors of Open Borders have reached also the 5,500 refugees and migrants camping at the port of Piraeus. Many of them do not know what to do. The borders are 600 km away.
At 2 o' clock, refugees at Idoemeni reportedly tried to break through police lines towards the borders. But peacefully. Just a push. Just a slight provocation to police, as it seems…
Refugees, migrants, riot policemen, activists are still there, standing face to face.
And the rain keeps falling on this Catholic Easter Sunday.
More pictures and updates on Twitter #overthefortress, #Idomeni, #refugeesgr