The inauguration ceremony of the Tempi Tunnels had everything a Greek soul wishes: a religious blessing, the National Anthem, a wreath at the monument dedicated to National Resistance near by, a speech by the Prime Minister and an EU Commissioner.
The three tunnels are at Tempi Valley and Maliakos-Klidi section of the Patras-Athens-Thessaloniki-Eyzoni motorway. The motorway connects far end of western Greece to the borders in the North.
The tunnels not only reduce the distance between Athens-Thessaloniki to just 4 hours and 15 minutes at normal highway speed.
Most of all, they provide driving safety in an area that gained tragic fame due to the many road accidents that cost the life of dozens of people in the seventy years of its existence.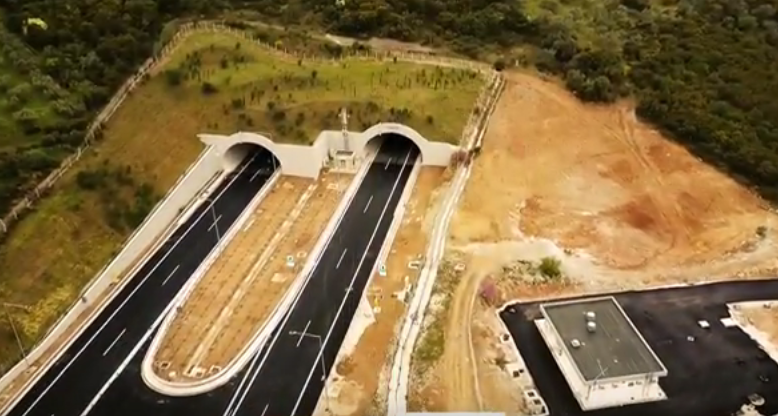 The project includes the Great Tunnel Tempi 6 km. Two smaller ones are also in the Tempi valley  and  Platamonas.
The 3 large tunnels replace the current dangerous passage of the Valley of Tempi and Platamonas of speed.
According to media reports from 2013, the new motorway has been one of the most expensive in Europe. Cost per kilometer 32 million euros. In comparison €30million/km in France.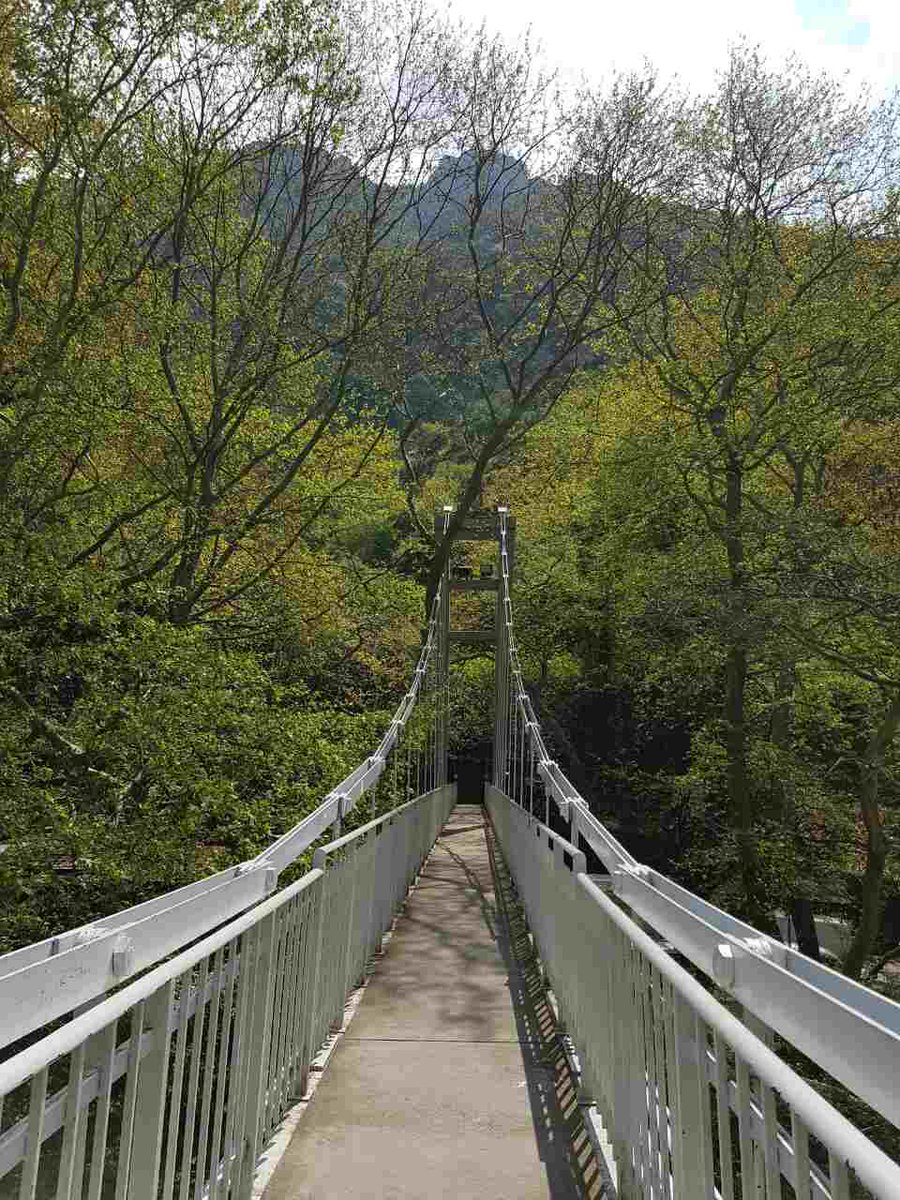 The monument of National Resistance – pictured uploaded by Transport Minister
Present at the ceremony were Prime Minister Alexis Tsipras, Transport Minister Christos Spritzis, EU Commissioner for Regional Policy Corina Cretu, representatives of the Greek Orthodox Church and local authorities.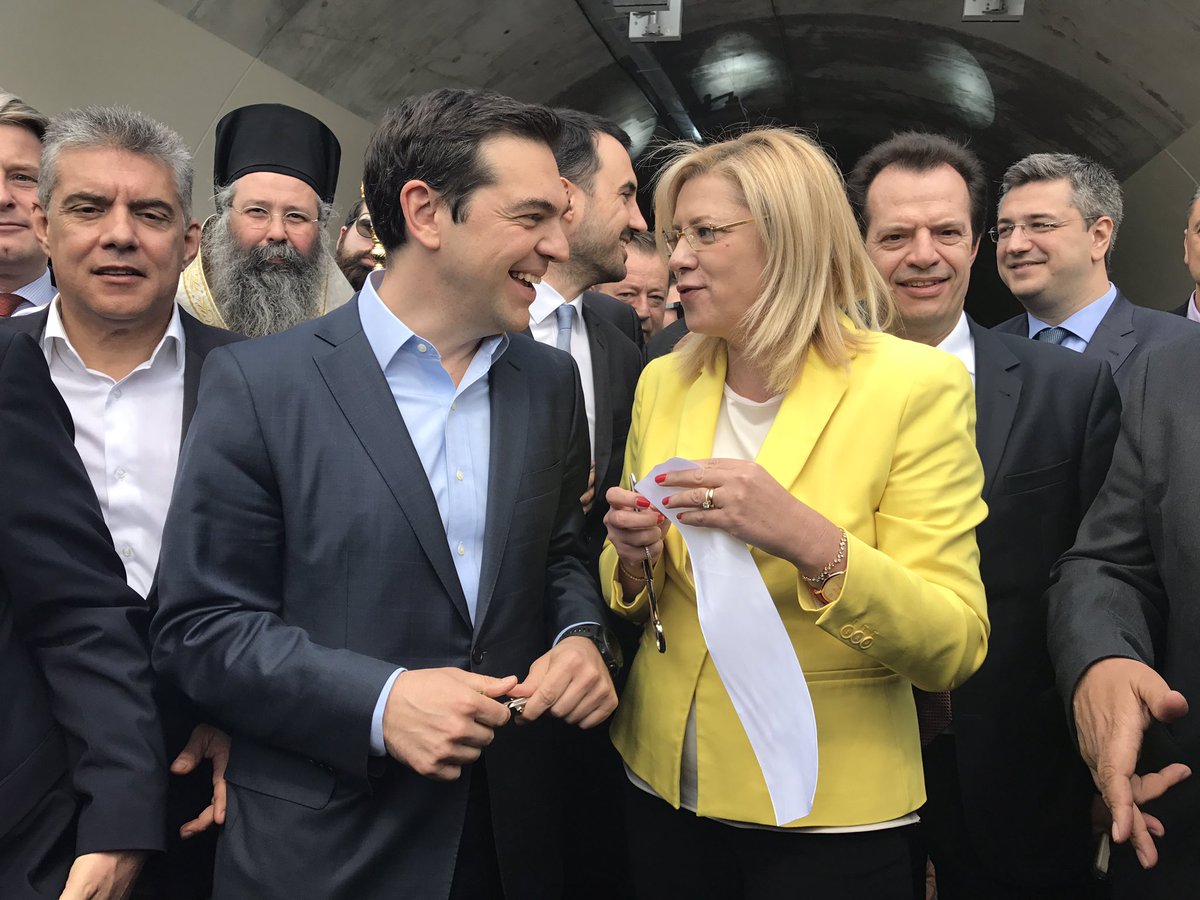 "It is a Herculean feat achieved with the contribution of European Union Funding," Commissioner Corina Cretu underlined.
The inauguration ceremony was broadcast live from state broadcaster ERT TV.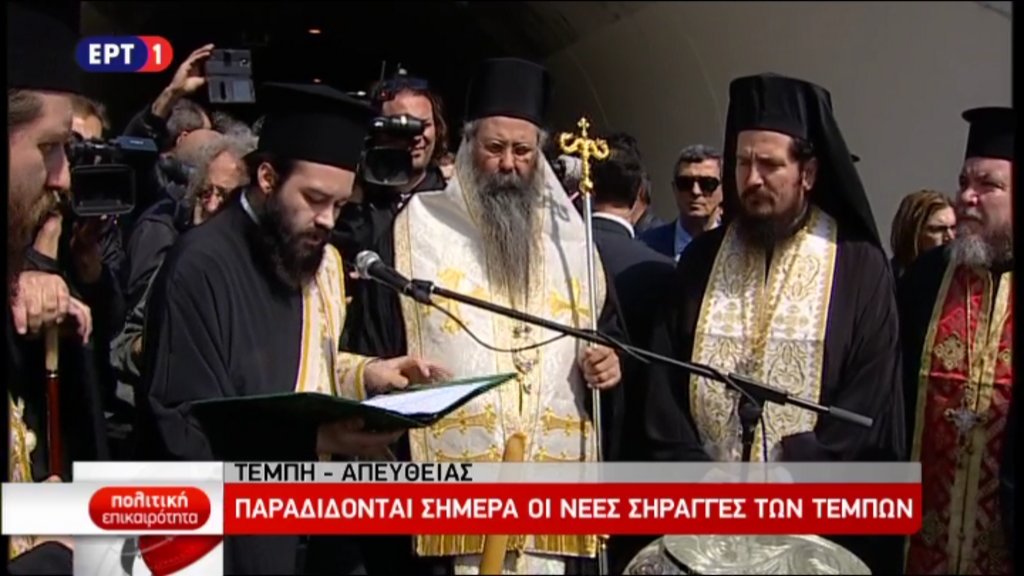 The motorway section at the Tempi Valley was closed since last Saturday to allow authorities complete scheduled maintenance work. The section reopened Thursday afternoon.
The infrastructure work includes the big Tempi tunnel, 6 km, and two smaller, one in Tempi and one in Platamonas. The three tunnels replace the old dangerous passage at Tempi Valley and the curves in Platamonas. All three tunnels have a total length of 11 km.
The 6km-long tunnel is considered to be the biggest in the Balkan.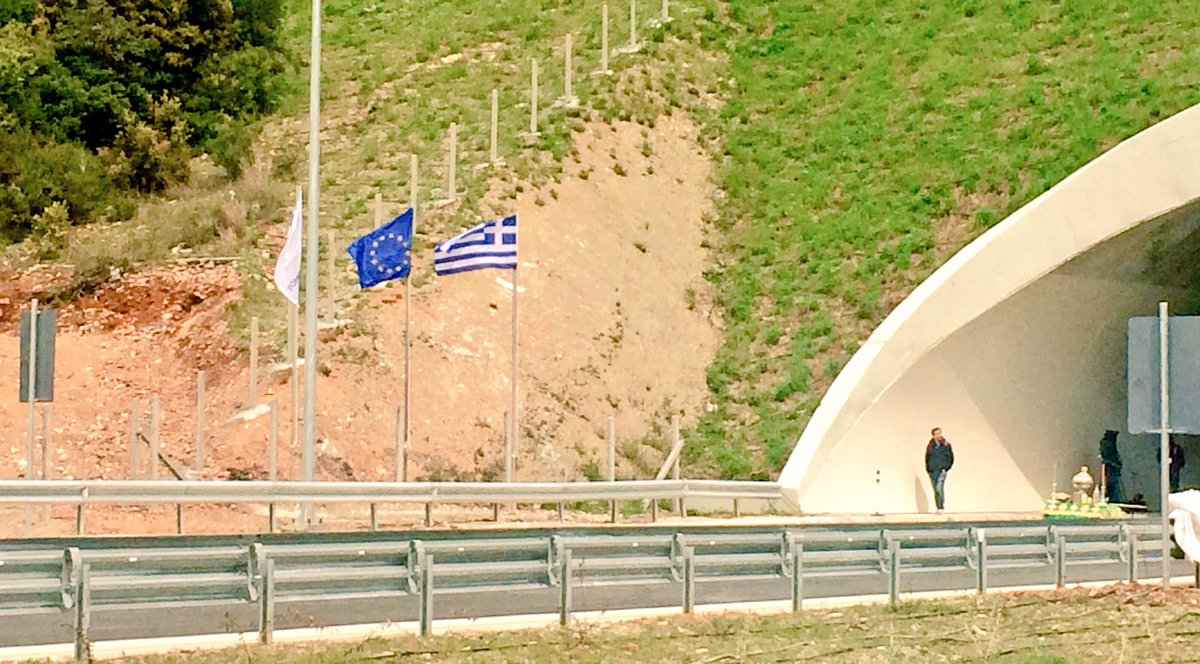 The construction work included also a new part of the motorway, 25km long.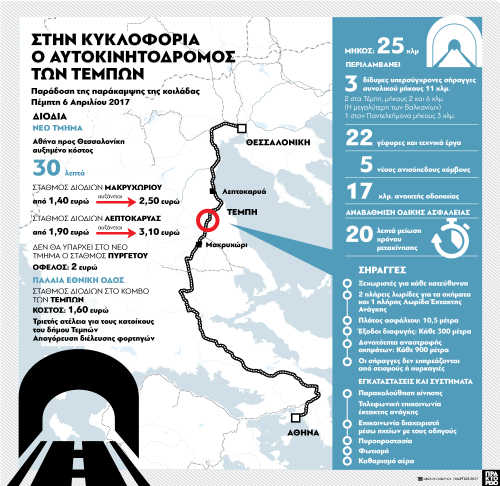 .
 Toll will be a bit higher
The new infrastructural work was bitterly necessary as the blood price paid was too high.
The ceremony also woke up painful memories of the tragic accident in the area, when 21 high school students were killed in a road accident thirteen years ago.
more pictures from the inauguration in onlarissa.gr
PS I think, I was a child when this super construction work started….
DRIVE SAFE!