A team of Greek divers found the wreckage of a World War II bomber of type Martin Baltimore deep in the sea area of the island of Ikaria in the Dodecanese. The twin-engined light attack bomber belonged to the Greek Royal Air Force. It went down on 20. April 1945.
The Martin Baltimore was on an exercise flight with a four-member crew when it came in a bad weather front. The pilot decided to continue the exercise in another area, more in the south where the weather was fair.
However, one of the engines stopped. Due to the weather conditions, it was impossible to continue the flight only on one engine. The pilot attempted an emergency landing but it was was difficult to find a flat area for this purpose. He decided to attempt landing on the sea. The crash was violent. The plane crashed in the sea off the area of Magganitis and sank.
Only two crew members managed to escape and swam to a nearby boat.
According to the Archives of the History Museum of the Greek Air Force, the reasons for the engine failure were never discovered.
The bomber was recently located in a depth of 18 meters by a team of divers from the nearby island of Samos.
Evaluating information from the Historic Archives of the Greek Air Force, locals' testimonies and older pictures of another diver, driver Dimitris Lesses, photographer Stelios Demertzis and coordinator/videographer Alexandros Malagaris approached the Martin Baltimore on 11. July 2017.
The divers' mission was to videotape the Martin Baltimore, bring its story to the people and pay tribute to the fallen crew.
The Martin 187 Baltimore was a twin-engined light attack bomber built by the Glenn L. Martin Company in the United States.Only 1,500 Martin Baltimore were produced.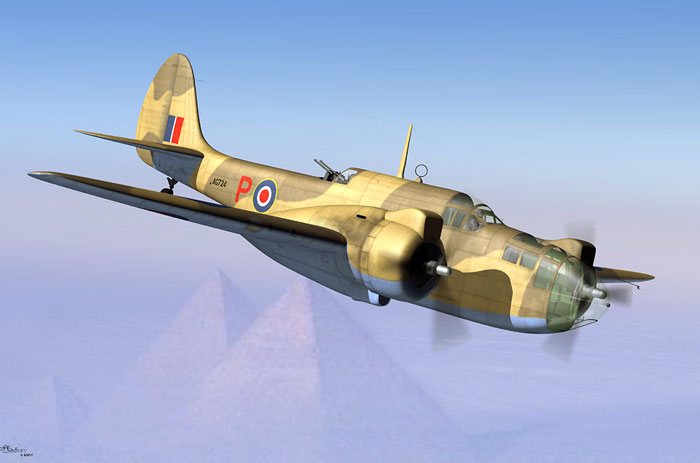 The Greek Royal Air Force obtained several of them in September 1943. As the country was under Nazi occupation, the light bombers used North Africa countries as their basis.
In 1944, the light bombers were used against German targets on the islands of the Aegean Sea.