An unbelievably tragicomic incident although  it is in fact just tragic. A woman was drowned in Glyfada area on the island of Corfu in the Ionian Sea. Neither the Port authorities nor the police not even the ambulance appeared at the scene and let the corpse floating in the sea for several hours. When finally employees of a funeral office came, they transferred the body on one of the many sunbeds at the beach.
The surreal incident was denounced by an eyewitness to a news website.
The body was discovered short after 2 o' clock on Thursday noon. "The body was found near the rocks, it was floating, somebody seemed unconscious," the witness said.
Swimmers and sunbathers informed the police and the coast guard.
Two members of the coast guard reportedly came three hours later and told the crowd that a coast guard boat would be deployed in order to retrieve the body.
However, nobody came. For two more hours, the corpse was floating in the sea. A life guard from a nearby hotel was watching over that the macabre fund would remain in the area and not be swept away by the waves and the currents.

"For two hours, the life guard was in the swallow waters next to the corpse. He was looking at it. We were looking at it," the witness said.
Ultimately, workers of a funeral parlor came at the beach with a big black plastic bag at 7:30 pm. However, they had no stretcher with them.
So they put the corpse on a lounger and loaded it on a transport van.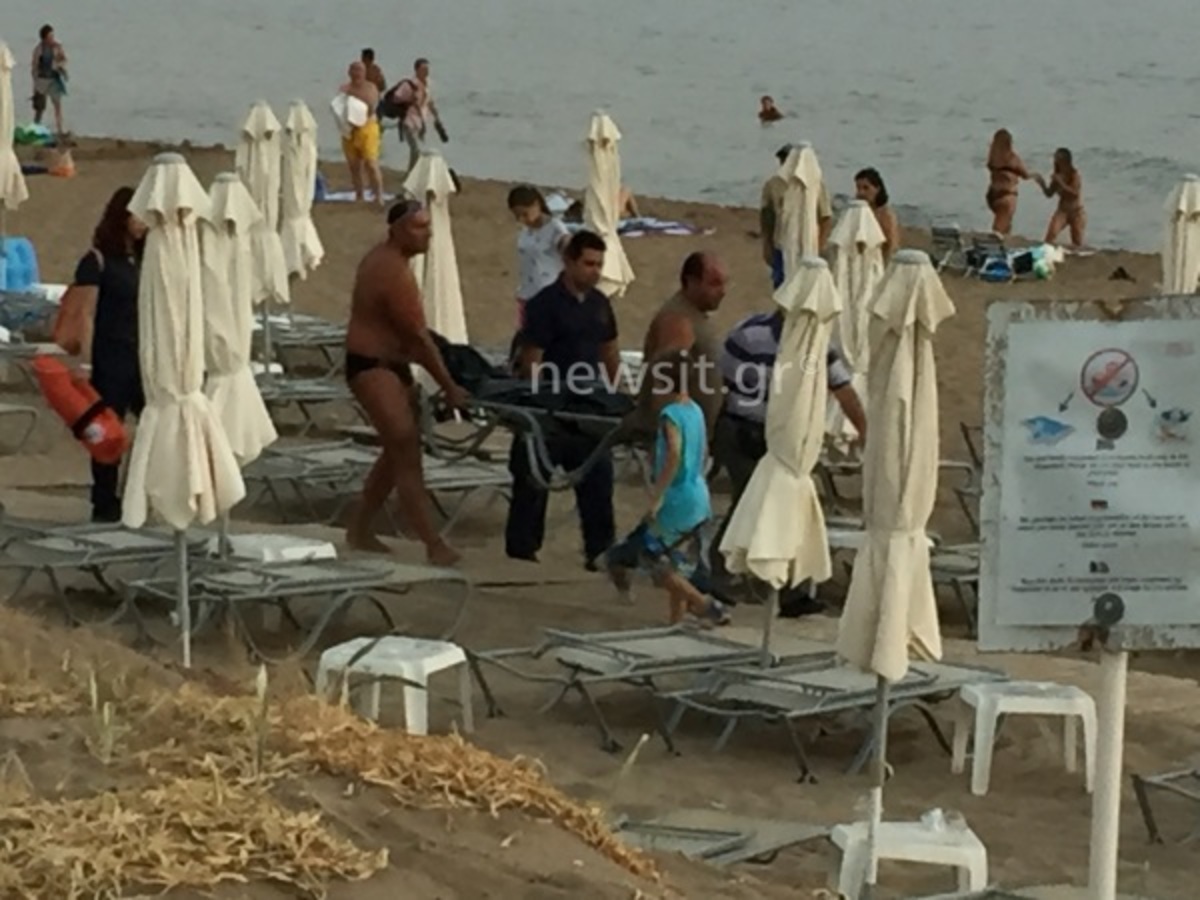 No police, no coast guard, no coroner, no ambulance. – Exclusive story by NewIt.gr
Apparently, all those responsible for such a case thought it was just another drowned swimmer, one of the many this summer.