With boats and paddles rescue teams of the Greek fire brigades try to bring a family of four  into safety. They are trapped in the floods in Variko by Litochoro in Central Greece.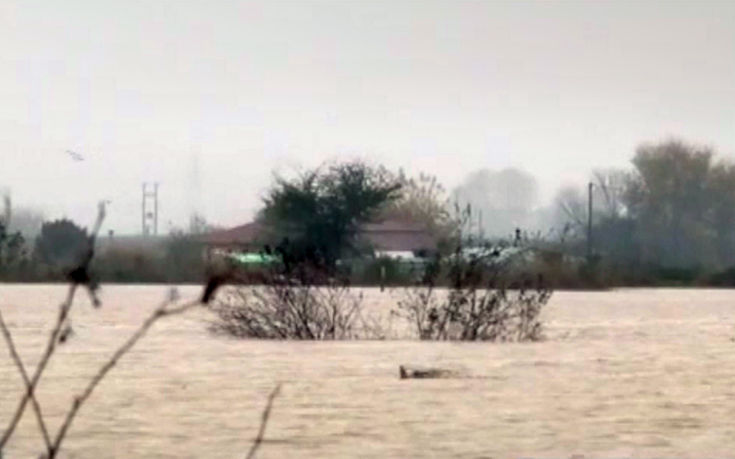 Tons of water fell in the Prefecture of Pieria in Central Greece in the last twelve hours flooding large parts of agricultural land, villages and roads, the national highway included.
Teams of EMAK managed to evacuate the family of breeders with success.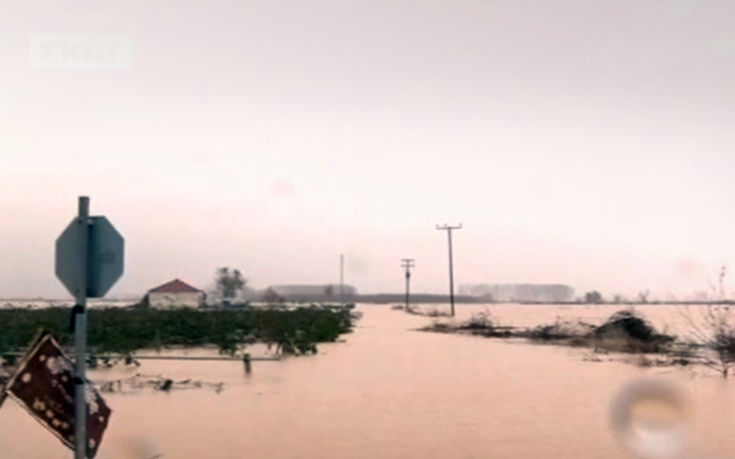 "The people are not in danger, they are safe in their rural home, the entire estate around the home is flooded," a fire service coordinator had earlier told amna.gr.
Videos: successful rescue of breeders' family
In the early morning hours of Thursday, firefighters had to intervene and rescue a 27-year-old driver whose car was trapped in the waters in Vergina.
At least one river and four streams have been overflowed.
Video: Pelekas river by Katerini.
The torrential rains brought rubble from the mountain to the beach of Katerini.
The fire service of the prefecture received more than 434 calls for water pumping.
In the broader area of Katerini, 43 people had to be evacuated and brought to safety.
Flooded home in Karitsa.
Katerini, Veria, Naousa, Litochoro, Edessa.
Schools in the prefecture are closed on Friday.
Map of Piereia and surrounding Prefectures Central Macedonia and Thessaly

In Trikala, Thessaly, authorities are on alert as the river Pineios has overflowed within the dikes and the water level is rising in fast pace.
According to local media trikalaola.gr, the anti-flooding works have been delayed due to the usual bureaucratic procedures.
Hundreds of hectares are reportedly already under water.
At 10:30 am Friday, authorities closed traffic in the bridge by Valomandri.
The torrential rains and the floods do not stay away form national roads and highways.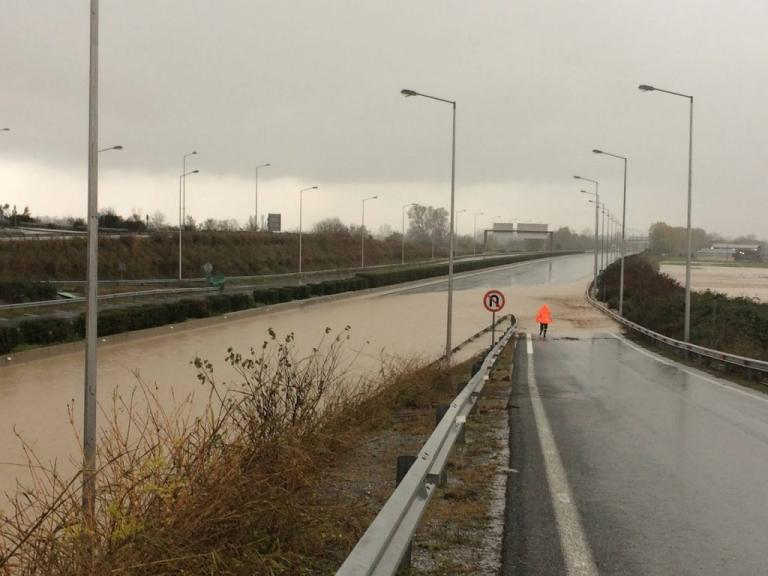 National highway Athens-Thessaloniki by Variko/Litochoro Thursday noon.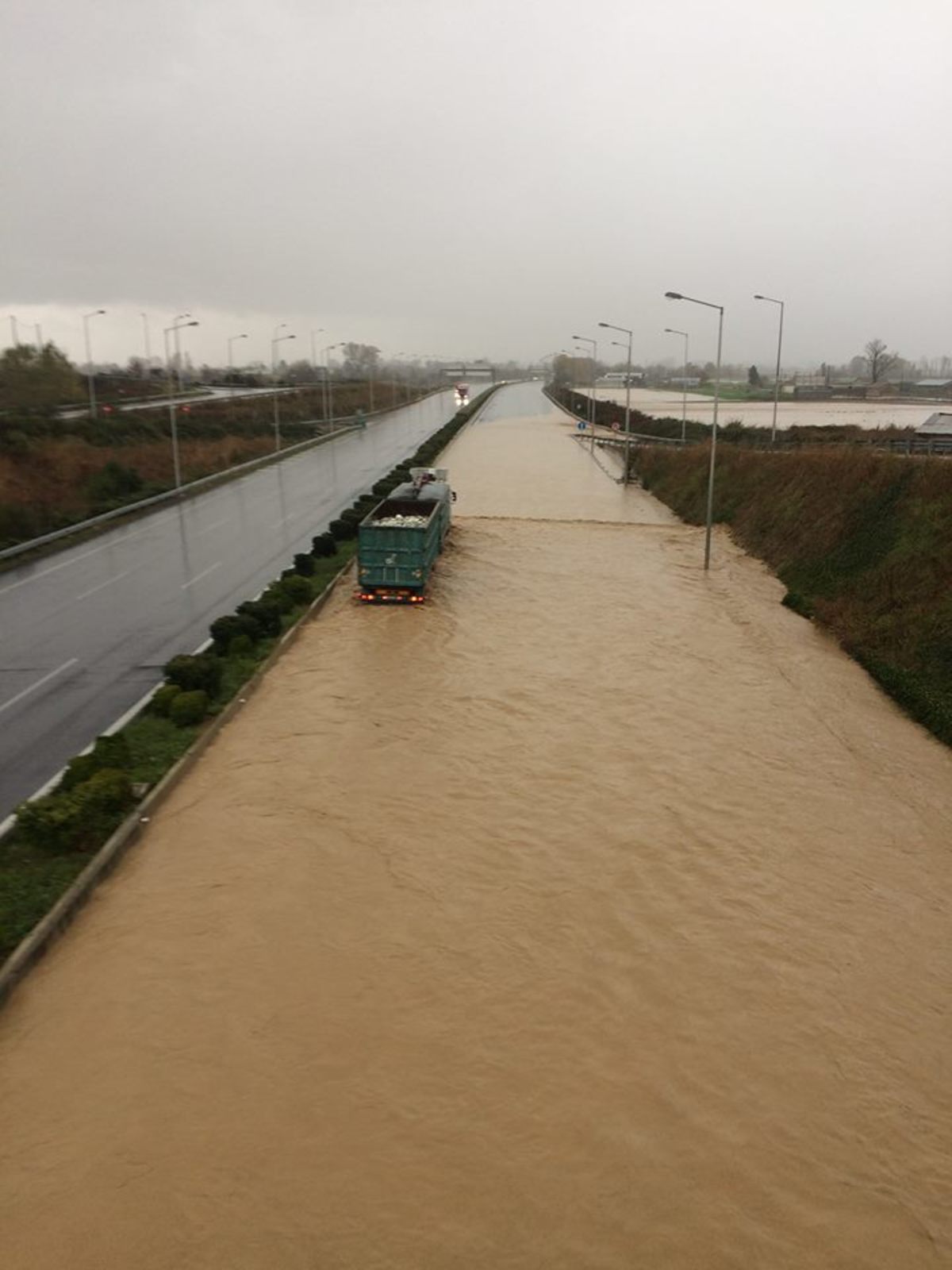 Greece has been the target of barometric low Euridike in recent days. Floods in West Attica on Wednesday killed 16 people. By Friday morning the number of missing was 6.