A group of extreme-rights attacked with Molotov cocktails the Libertatia squat in Thessaloniki short before the Macedonia rally started. The building with a history of more than 100 years was burned down. It was occupied by left-wings and anarchists and was serving as a social center for homeless and a school for migrants.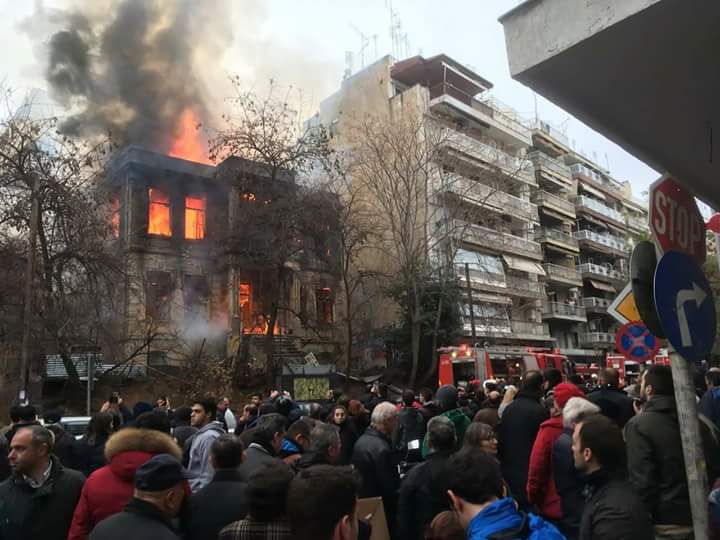 According to statements by the squat, at the point of the fire no people were inside. the attackers were allegedly some 60 to 70 people and despite its presence, police did nothing to hinder them, the squat members note. In the video below, it shows how the police stopped the anarchists, though.
According to posts on Greek social media, fascist group Pro Patria  is to blame for the arson. another video shows the attackers together with riot police before the attack.
Somebody mentioned that the group has been invited by the German far-right NPD-youth JN to European Congress to be held in May.