It was short after 10 o' clock on Saturday morning when Mediterranean Cyclone Zorbas stroke the Prefecture of Messinia in South-West Peloponnese, in South Greece.
"Initially it was just rough sea, when suddenly strong wind started to blow and rain fell," a local reporter said.
In the Gulf of Messinia, winds have been blowing with gusts above 8 Beaufort.
Foinikounta, Kalamata, Navarino, Gytheio, Gerolimenas and other coastal areas have been hit by the Medicane.
As the sea waves come over the shore to the coast, police has closed the road to traffic in the area of Dytiki Paralia – West Beach – in Kordia.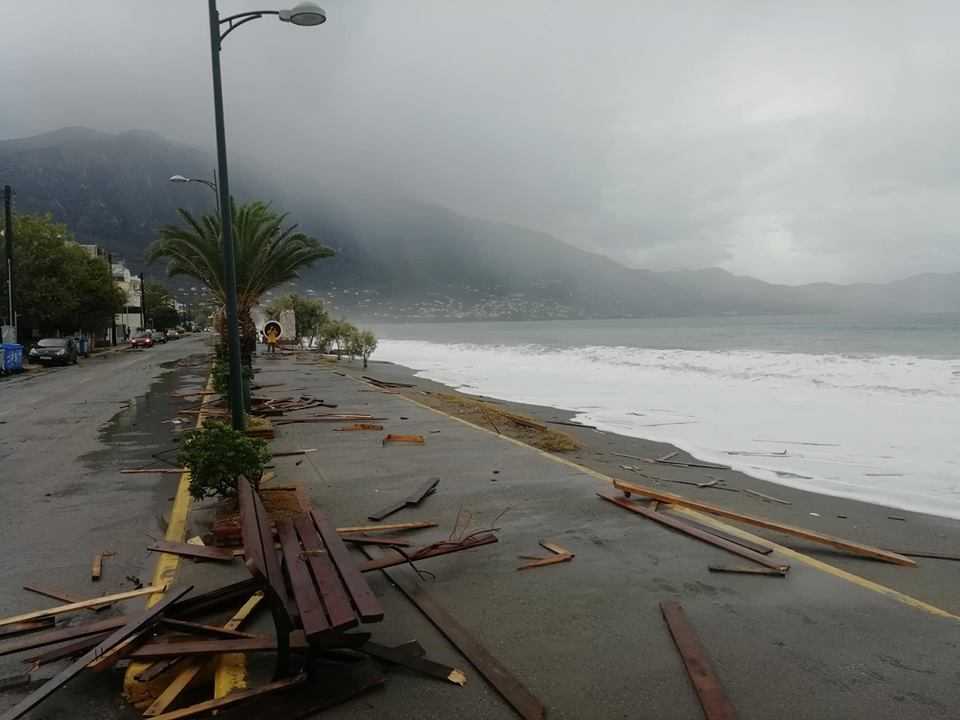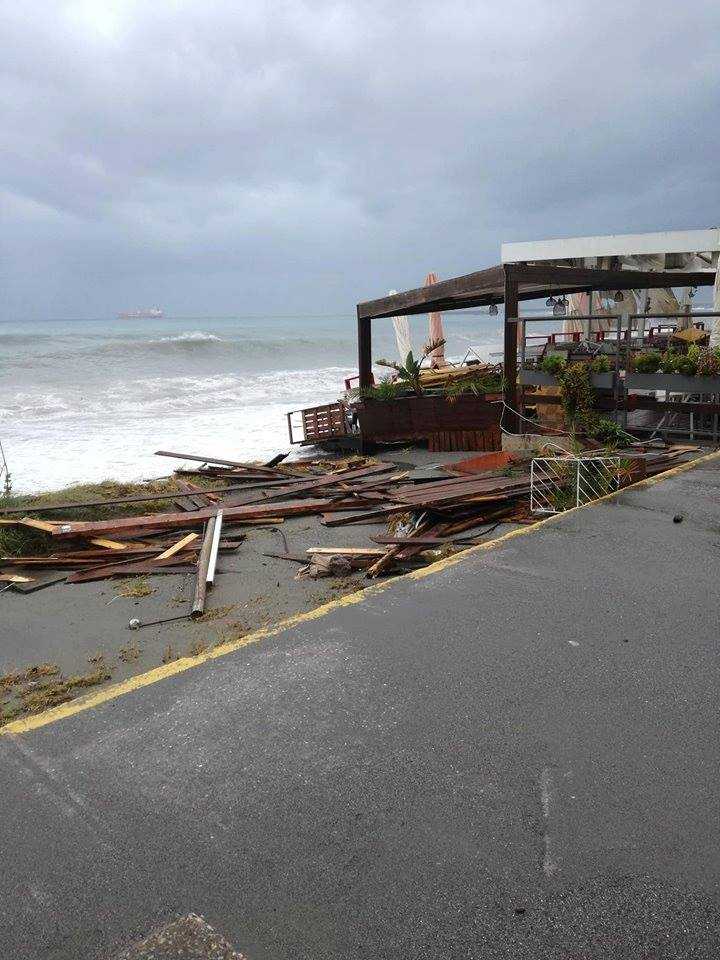 The waves have brought material from the seas and have swept away tables, chairs and sun umbrellas from the local cafeteria along the sea side.
According to local reporters, streets are empty and hardly any people are seen on the streets.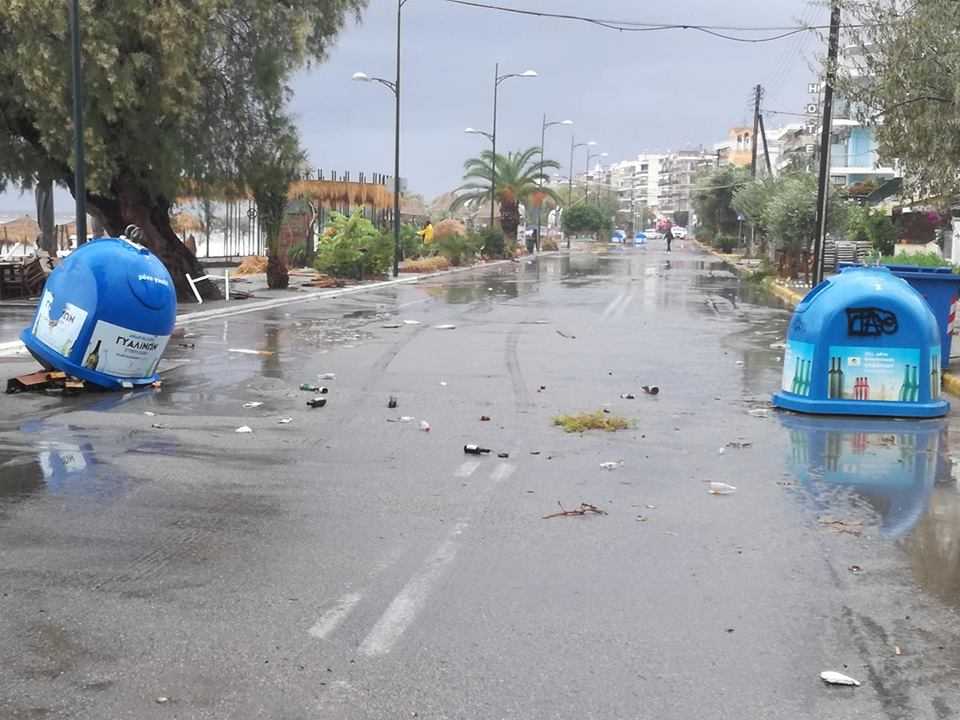 Rain and thunderstorms started already at night, 132 mm of rain fell, local media report.
The powerful winds have uprooted trees and  detached branches.
Several areas in Messinia Prefecture are reportedly without electricity.
Agencies from the Public Power Company urge citizens to stay away from electricity cables, to not touch them and inform the PPC, as there is high risks of electrocution.
The Civil Protection also warns citizens to stay away from the direct coastal areas.
There are reports of a landslide on a national road in Lakonia Prefecture.
As the cyclone moves towards the East of Greece, there are reports of flooding phenomena in Argolida, Eastern Peloponnese.
According to state broadcaster ERT, the local Fire Service was called to pump water form houses and businesses and to evacuate motorists from vehicles trapped in rushing waters.
The cyclone strikes the island of Kythera off South Peloponnese.
According to latest information (1:00 p.m. Sat Sept 29/2018) the phenomenon is currently in full development in the Prefectures of Messinia, Lakonia, Argolida and Corinth in Peloponnese.
Within the next hours, in early Saturday afternoon, the cyclone is expected to strike Attica and later move mor eto the East of Greece.
Due to gale force winds, Greece 's Coast Guard has banned ferries and other ships from sailing in the Aegean and in other areas.
More information about the Mediterranean Cyclone striking Greece here.
other sources: messinialive, eleftheriaoneline, newsit.