A reward of 18,000 euros will be given to any information that will lead to the identification and capture of the human who killed the famous seal Kostis with a speargun. The young seal was the mascot of the island of Alonnisos and the local Sea park.
The money has been raised by supporters of NGO Society for the Protection of seals MOm, the THALASSA Foundation and new website THE TOC. Each company offered 3,000, 10,000 and 5,000 euros respectively.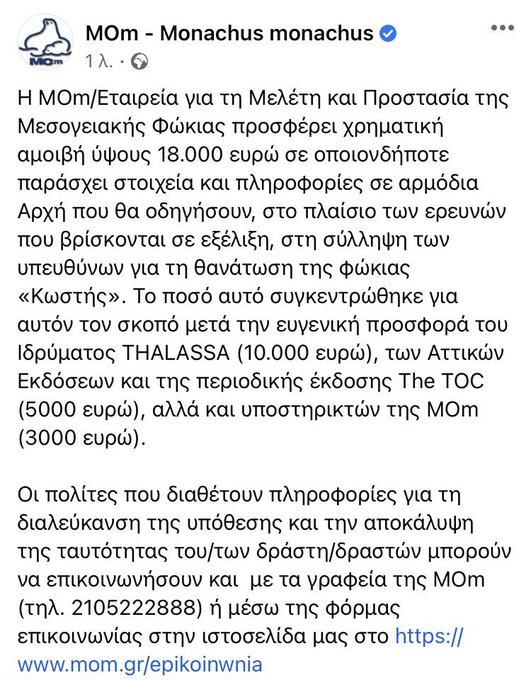 in a statement, the MOm asks citizens who have information for the perpetrator/s to either call the MOm offices – phone line 2105222888 or contact the organization via the contact form of their website here.
The body of the seal was found over the weekend washed out at a rocky beach of Peristera islet in the protected sea park of Alonnisos.
The thick spear of a speargun had gone through the flesh of the sea mammal. Investigating experts suggest that the perpetrator was on a boat when he killed Kostis and not in the water to claim a kind of self-defense.
Kostis was friendly to humans and had never displayed aggressive behavior.
He was found just two weeks old off the island of Folegandros when the Medicane Zorbas separated him from his mother in 2018. After some time in a refuge, he was released in the protected sea park of Alonnisos in 2019.