A total of 772 homes and 36 businesses in towns and villages in Crete hit by the 6 R earthquake were classified as "unsafe". So far, engineers have inspected 995 homes and 45 professional structures, authorities said on Wednesday.
Of 18 schools inspected, 12 are in good condition and 6 are "unsafe."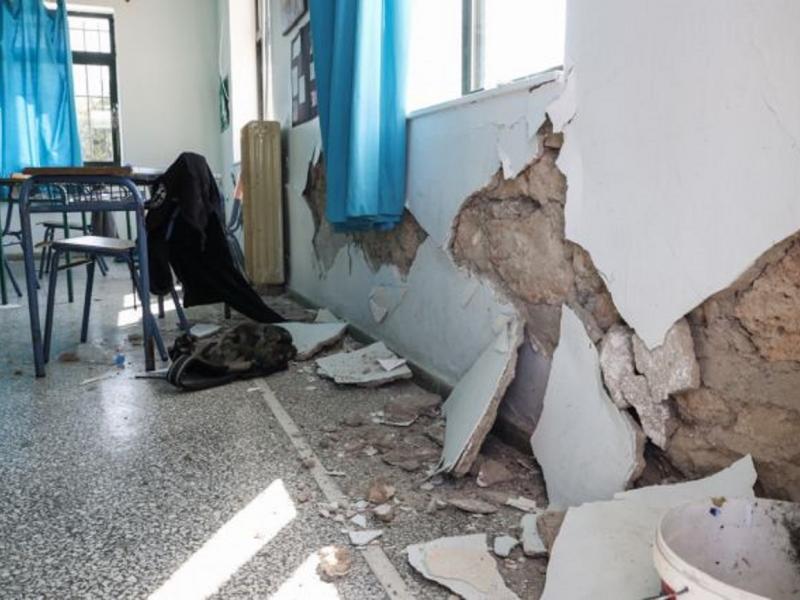 36 professional structures were found to have sustained severe structural damage and to be "unsafe."
Several churches and public buildings sustained damage. Of the 85 inspected buildings, 46 have been declared "yellow,"authorities said.
71 out of 74 storage areas and stables were classified as "unsafe."
The Lassithi Plain Health Center was undamaged.
The municipalities affected include Minoa-Pediadas, Archanes-Asteroussia, Iraklio, Malevizio, all in central Crete, as well as the Lasithi Plain in the East.
According to local media, over 1,500 residents have submitted "compensation claims," and therefore inspections are to continue also in the following days.
More information on the 6-Richter earthquake in Crete on Monday and the slow humanitarian aid support here.