Greece' National Meteorological Service issued a warning of weather deterioration with intense phenomena such as heavy rainfalls and thunderstorms and gale-force winds. The weather deterioration is forecast to start on Thursday night, December 9, gradually affect the whole country and continue until the early morning hours of Sunday, December 12, 2021.
Rain forecast Friday, Dec 10
Weather Warning Analytically
Thursday night to Friday afternoon: Dec 9-10: Affected will be the Ionian Islands, Epirus, western Sterea, western Peloponnese.
Friday noon: affected will be the abov mentioned regions as well as western and central Macedonia, gradually also eastern Macedonia, the islands of northern and eastern Aegean Sea, Thessaly, central Sterea, the Sporades islands, Evia, eastern Peloponnese, and temporarily also the eastern mainland.
Until late in the afternoon: Thrace.
From noon until late at night: islands of the eastern Aegean Sea and the Dodecanese.
Until late in the afternoon: temporarily the Cyclades islands and western Crete.
Stormy south winds will blow in the seas with intensity of 7 to 8 Beaufort. On Friday (10-12-2012) in the Aegean Sea, they will reach locally 9 Beaufort.
A new wave of intense weather phenomena will set in in the night hours of Friday, Dec 10, and the bad weather will affect the whole of the country.
the bad weather fornt will set i from the West with heavy rainfalls and thunderstorms as well as snowfalls in the northern mainland.
It will initially affect the Ionian islands, the mainland, the islands of north and eastern Aegean Sea, Evia, the Cyclades, and probably temporarily also the northern parts of the Dodecanese.
The intense weather phenomena will affect also Attica on Saturday, Dec 11.
Forecast maps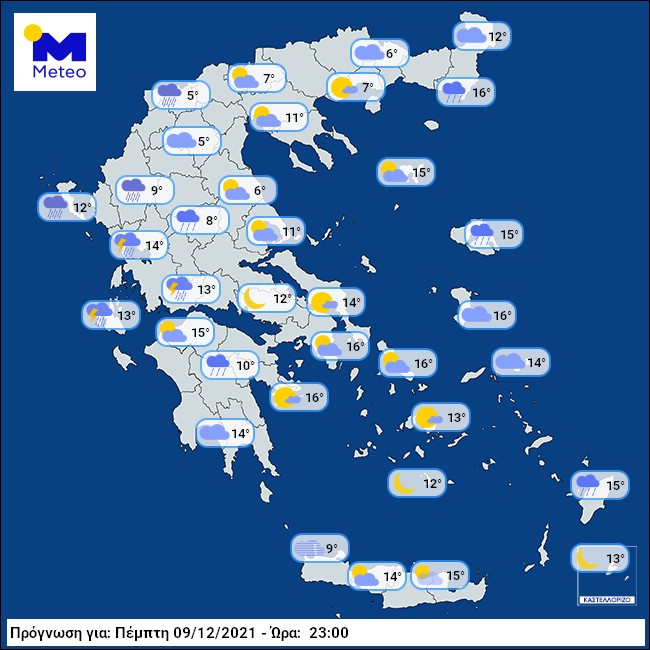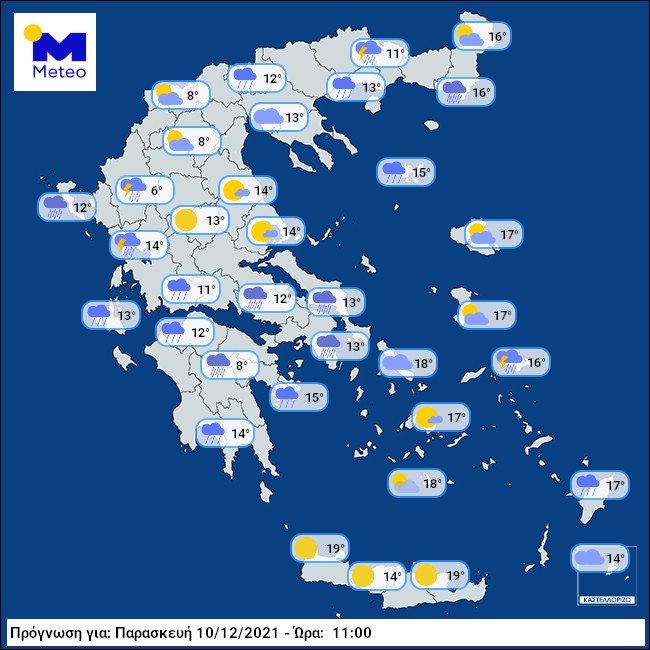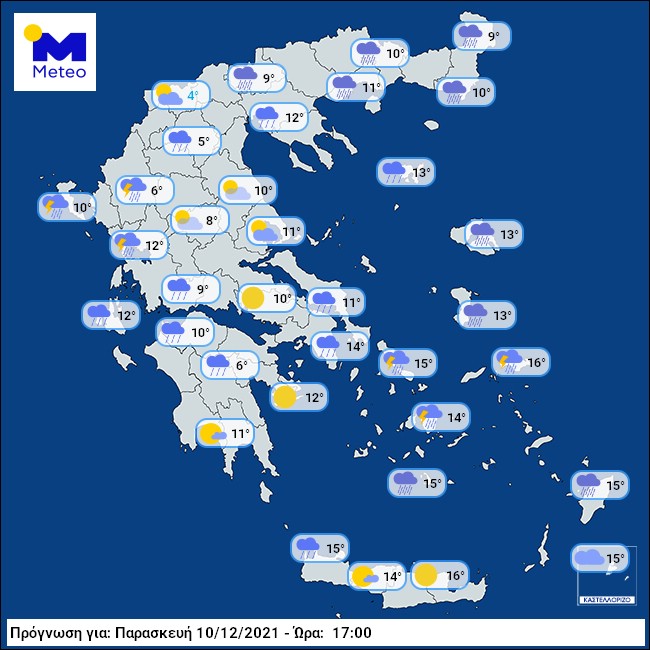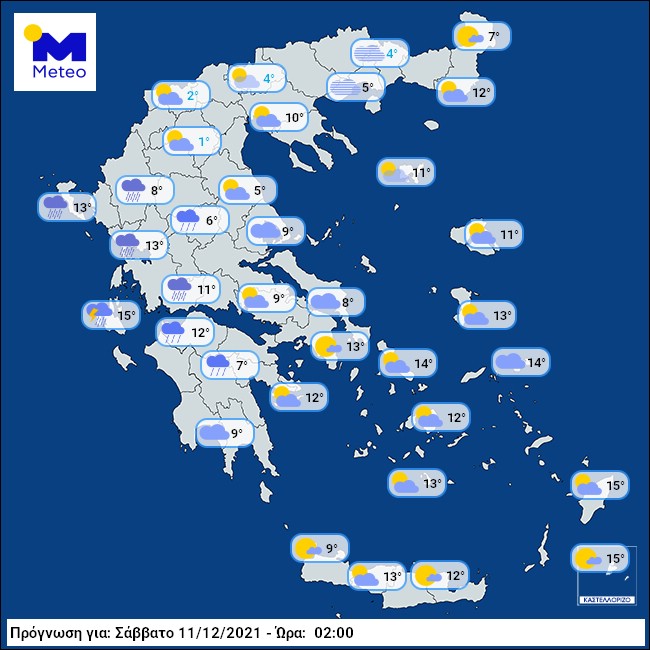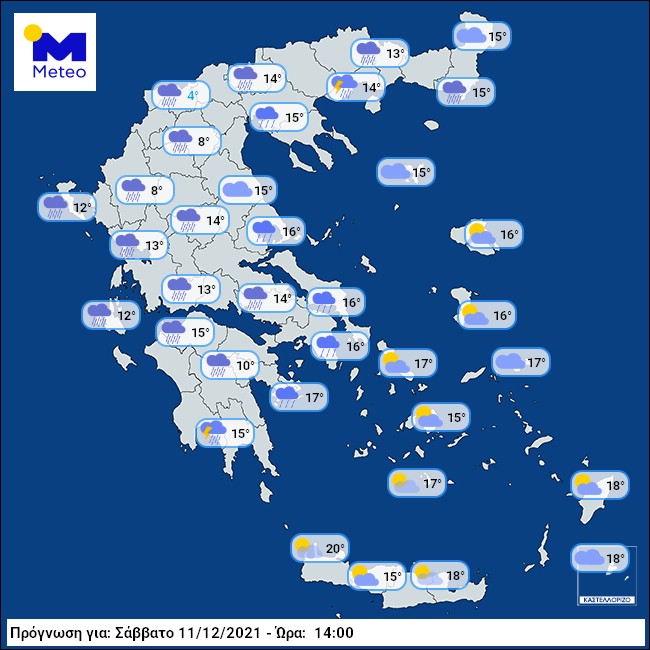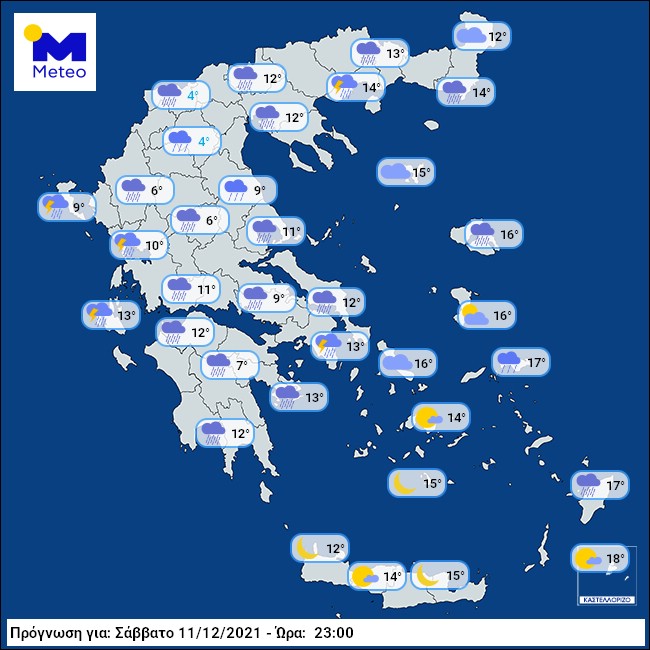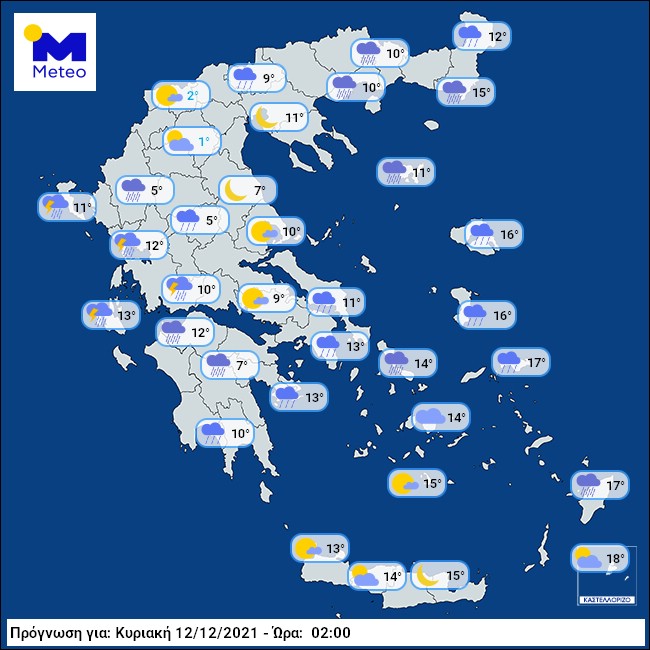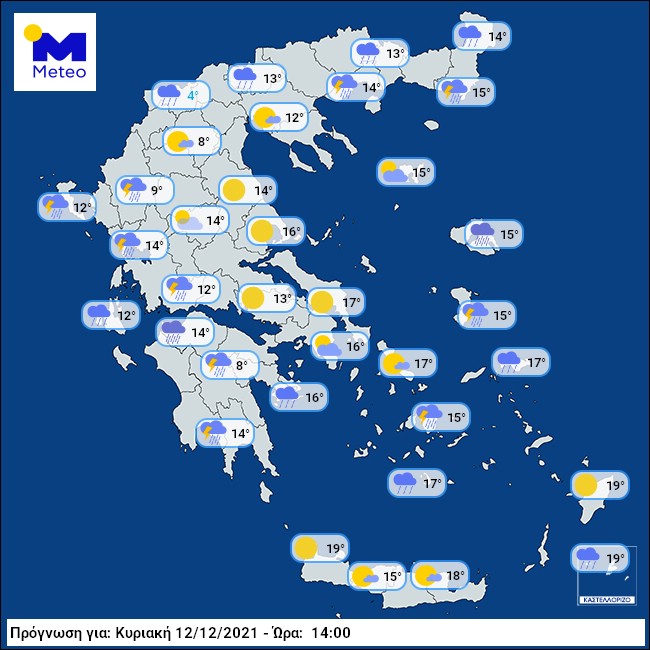 sources: emy, meteo