Greece's Civil Aviation Authority CAA has issues a three-month ban on civilian aircraft using Ukraine-controlled airspace. In a statement issued on Thursday, the CAA cites the relevant decision of the European Union Aviation Safety Agency (EASA), also issued on February 24, 2022.
According to CAA, the ban of flights using the FIR over the border areas of Ukraine and Russia are valid from February 24 until May 24, 2022.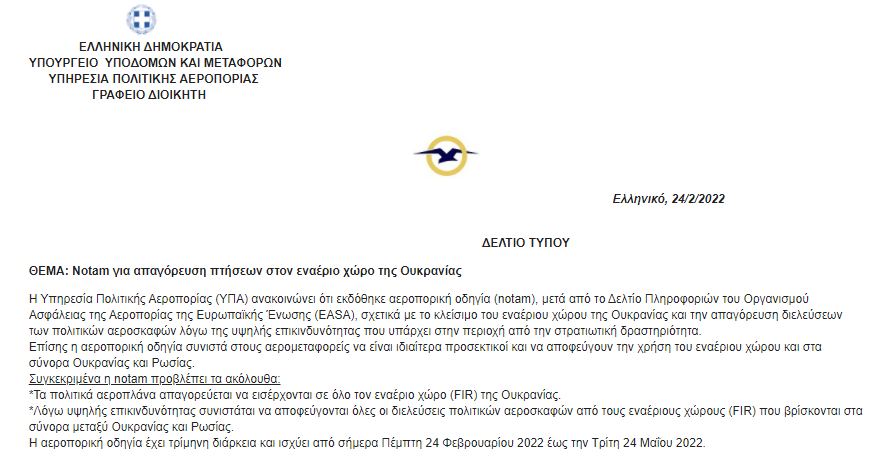 In its
Conflict Zone Information Bulletin (CZIB) with respect to
Ukraine
, EASA notes that the area is now an active conflict area.
#EASA has published a Conflict Zone Information Bulletin (CZIB) with respect to #Ukraine, which is now an active conflict area. https://t.co/CnsC7Lpzed

— EASA (@EASA) February 24, 2022
Tags ban civil aviation authority EASA Feb 24-May 24 2022 FIR flights Greece Ukraine
Check Also
Greek Prime Minister Kyriakos Mitsotakis announced on Thursday that Greeks living abroad who are enrolled …