A earthquake rattled the island of Crete with a magnitude of 4.6 on the Richter scale at 5:01 p.m. on Friday afternoon. According to locals, the tremor had a strong vibration , long duration and a loud noise, residents told local media. Seismologists are monitoring the phenomenon.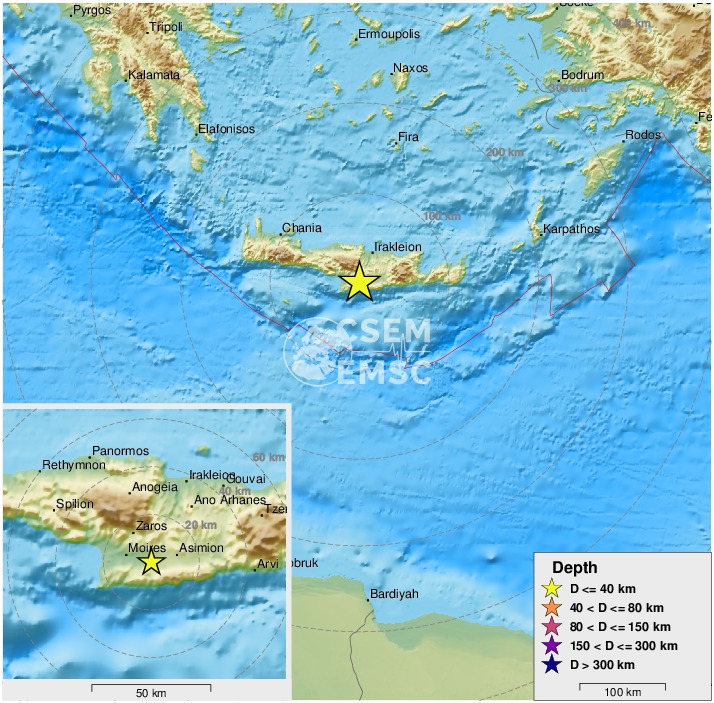 The epicenter of the earthquake was near the village of Moires, some 40 km south of Heraklio and had a small focal depth of 14.5 km.
Note that several seismological institutes give different magnitude. Some gave the earthquake even with 4.9 R.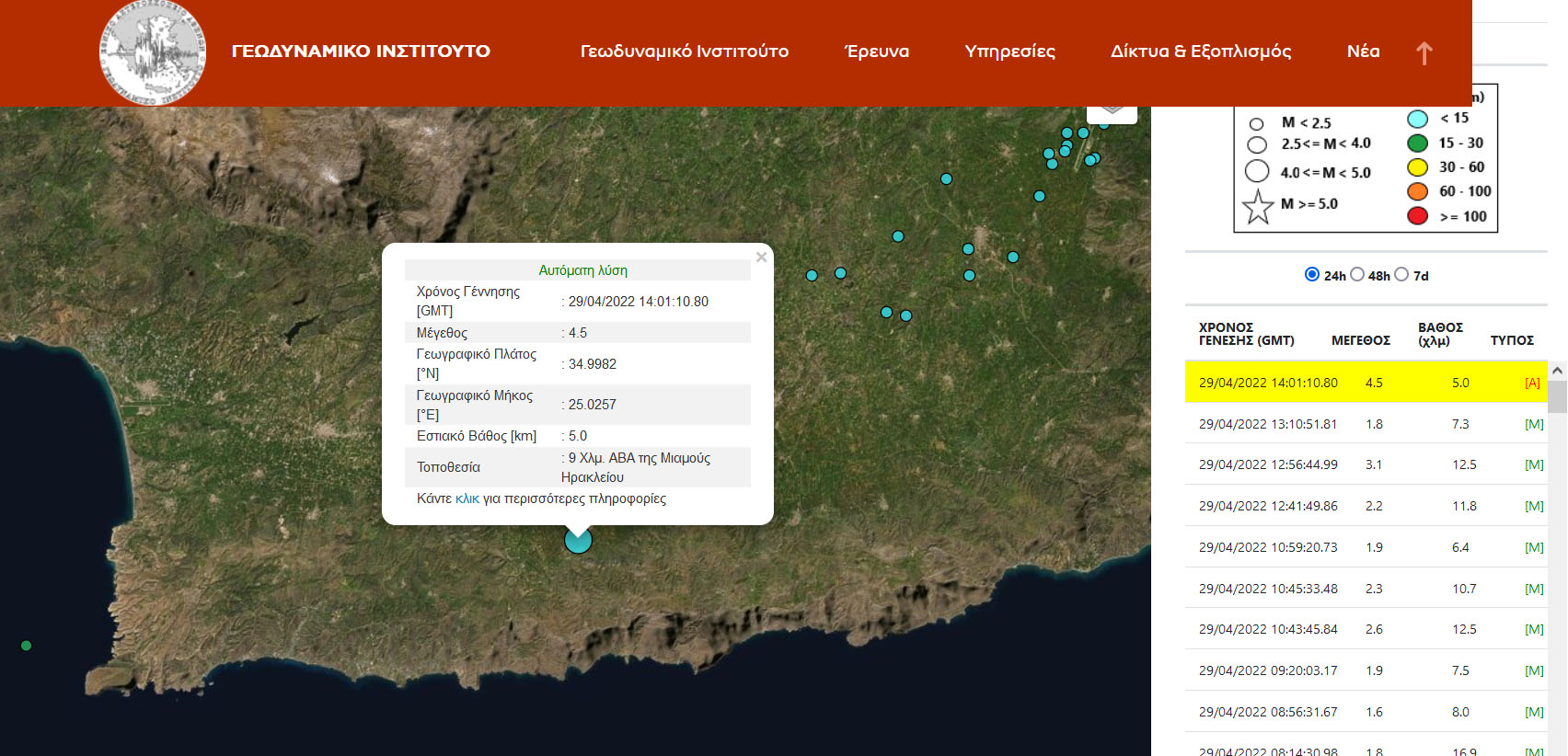 No injuries or material damage have been reported.
Speaking to news website newsit.gr , head of the Greek Earthquake Planning and Protection Organization, Efthmios Lekkas stressed that they are monitoring the phenomenon, "we are waiting to see how the situation will develop" as the area is very seismic and it is too early for more conclusions.
To another news website, Lekkas said that the tremor was 4.7R and came from a fault line independent of the one that triggered the 6.3 R in nearby Arkalochori in October 2021.
Asked if the Arkalochori fault line was as risk to be activated again, Lekkas said that he didn't think so.
Two aftershocks have occurred, so far.
The earthquake that was strongly felt in the prefecture of Heraklio and also in Rethmno and Chania.