Greece's National Meteorological Service issued an emergency bulletin on Sunday warning of temporary weather deterioration with heavy rainfalls and thunderstorms.
The temporary deterioration is forecast from Sunday evening until Monday afternoon.
Locally heavy rainfalls and thunderstorms accompanied by high frequency of lightning, hail and gusty winds.
Most affected will be northern and central Greece including islands.
EMY Weather Warning in detail Sept 4-5, 2022
Sunday, Sept 4
From Sunday night until the morning hours of Monday
heavy rains and storms are forecast in western and central Macedonia.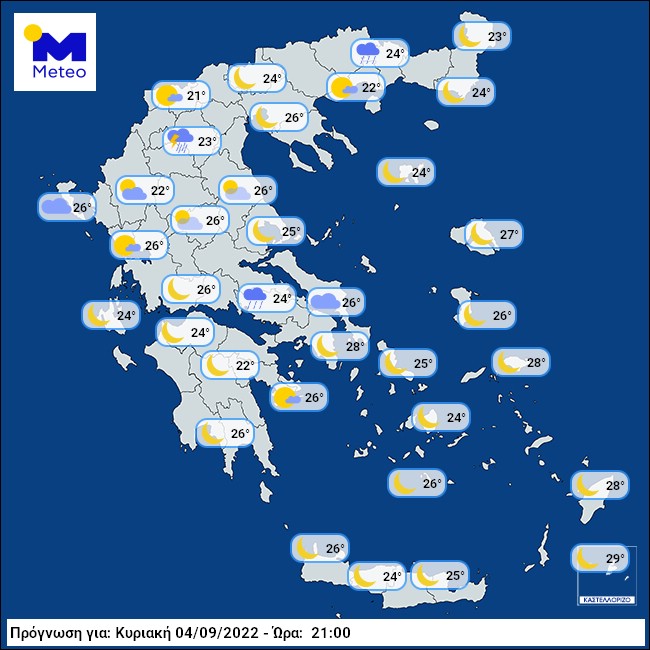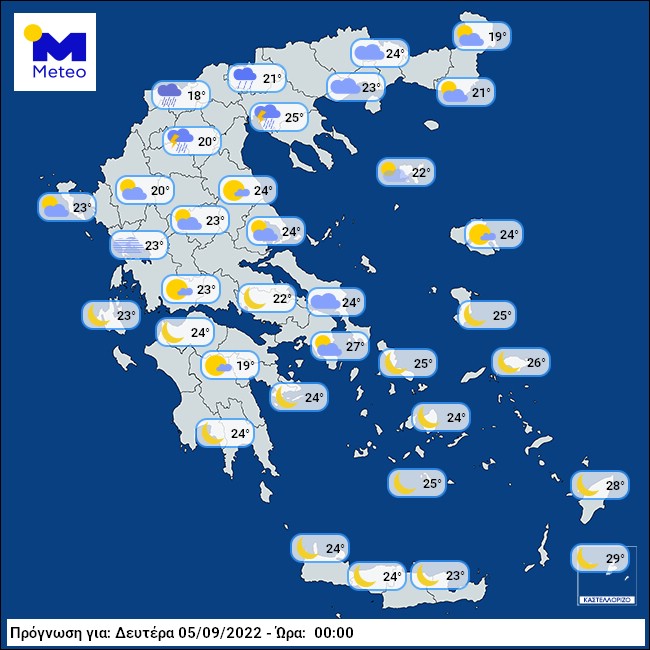 Monday, Sept 5
Intense weather phenomena from the early morning hours  will affect: Thessaly, the Sporades islandsand gradually north Evia, Viotia and Fthiotida.
The phenomena will gradually weaken from the noon hours and from the north.