Protests in Athens continue as Iranian refugees and solidarity groups demand justice for the murdered 22-year-old Mahsa Amini and the end of oppression of women in Iran.
Unknown assailants hurled a Molotov cocktail at the embassy of Iran in the suburb of Psychico in the early hours of Sunday morning.
According to Greek Police, two hooded people on a motorcycle drove by the embassy at approximately 1 a.m. and threw the Molotov cocktail towards the embassy.
The Molotov cocktail exploded against the embassy's outer wall, without causing any serious damage, the police statement said.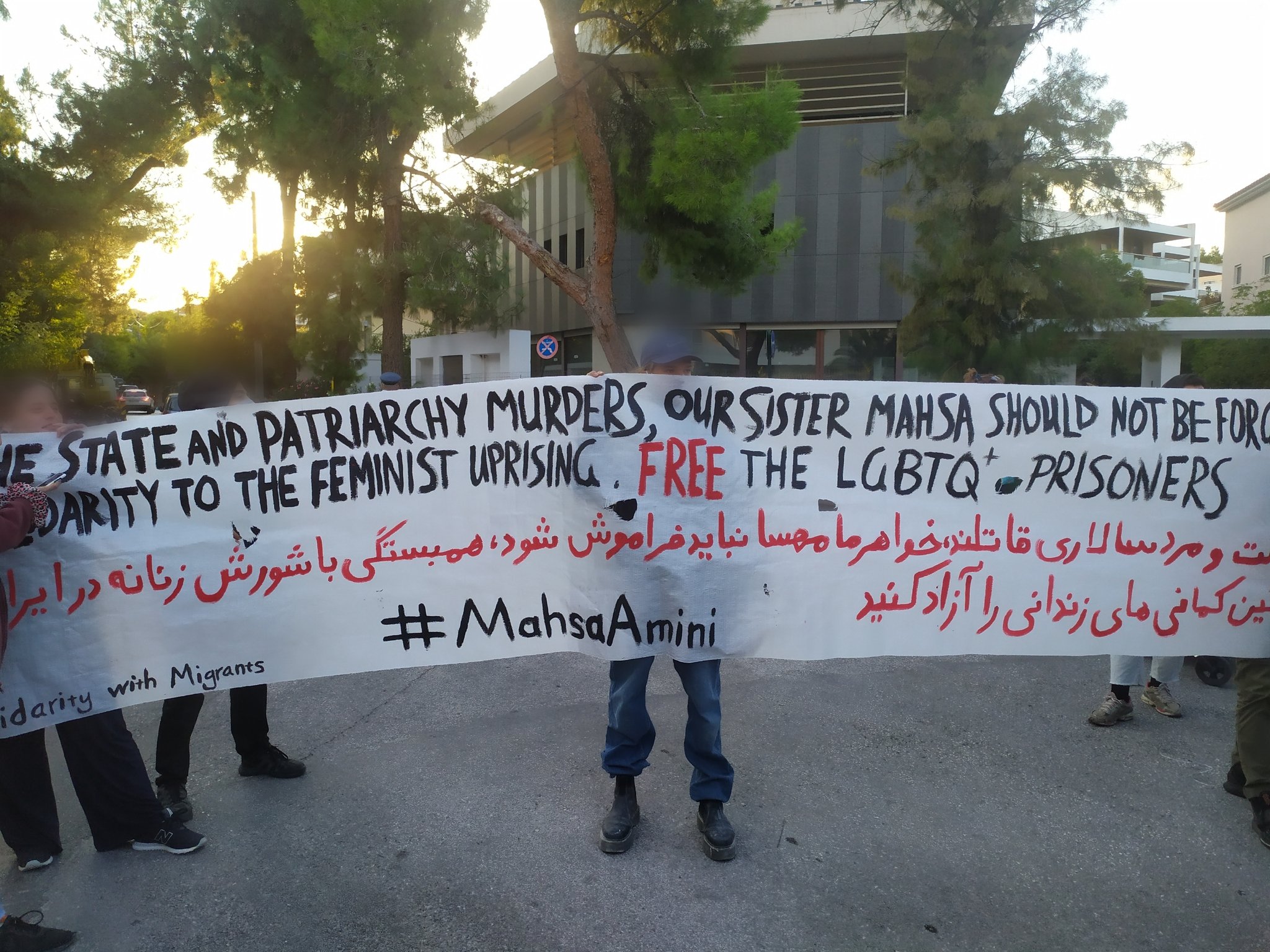 Iranian refugees in Athens and solidarity groups held two protests in Athens, outside the Iranian embassy last week, another one is scheduled for tomorrow Tuesday.
Protesters raise their voice and anger against the brutal murder of 22-year-old Mahsa Amini  and the ongoing oppression of women by the theocratic regime.
Amini was arrested by the so-called "morality police" for not wearing the hijab in accordance with government standards. She died few hours later in Tehran on September 16, 2022, while in custody.
Video: Protest outside the Iranian Embassy in Athens
During the protests in Athens it often came to tensions between protesters and police.