Greeks are largely disappointed from the discounts on the "household basket", they are mocking on social media, while opposition parties speak of "a government fiesta without substance" and "big persiflage."
On the first day of its launching, on Wednesday, Greeks rushed to supermarkets or their websites and the state e-katalanotis.gov.gr site to check the discounts in 51 essential food and basic needs items that are included in the "household basket."
The majority of them were disappointed as many were expecting visible discounts in their favorite food and other products, but they didn't find them.
What they found were a lot of "private label" products yet not their favorite "brand name" ones.
Complains came also by chronic ill such as those suffering from diabetics or  kidney failure for example, who are on special diet and did not find food they need on the basket list, estate broadcaster ERt reported.
The "household basket" has been initiated by the Development Ministry in an effort to silence consumers' complains about the exploding cost of living.
Spaghetti No 6
One of the 51 items in the basket is Spaghetti No 6, a Greeks' all time classic, that very often finds its way on lunch or dinner – even very late dinner – tables in accompanied by meat-tomato sauce and grated cheese.
Social media users complained that items had the same price as before the basket and others that some of the big supermarkets chains included in the basket only 'private label' staples.
500gr 'private label' Spaghetti No 6 at 0.62 cents, while… at the same price are also No 10 and No 5.
In contrast, same 'private label' lasagna are sold at 0.56 cents.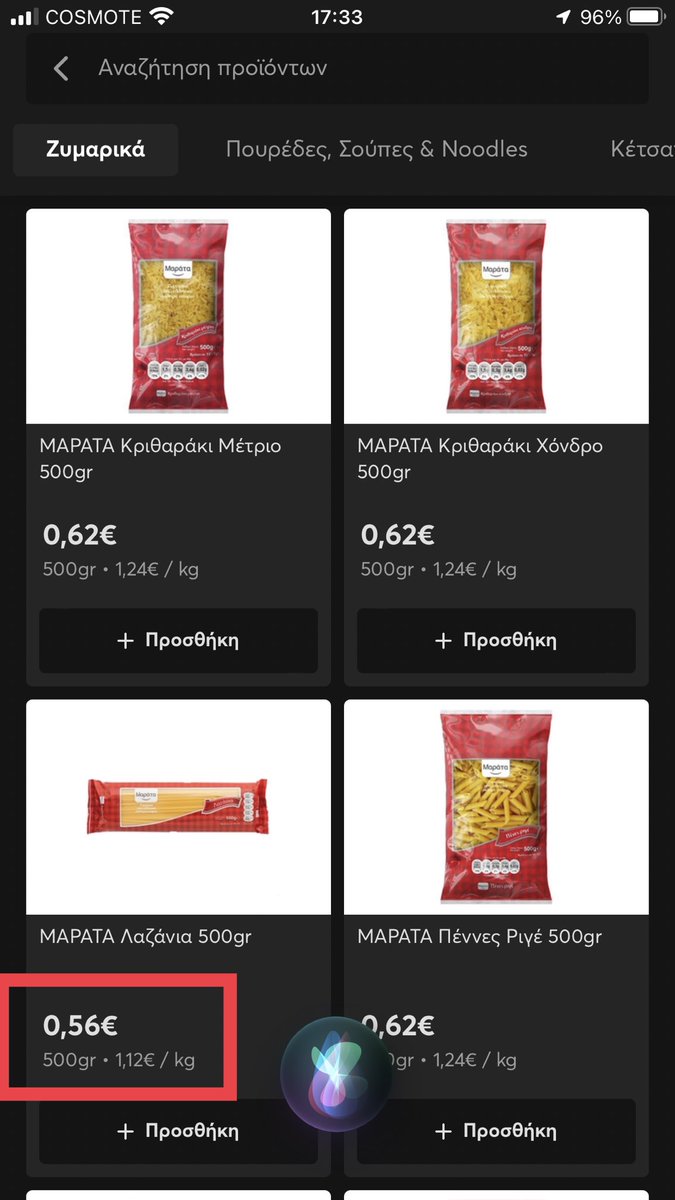 Users commented that a few months ago, Spaghetti No 6 was sold at  0.40 cents, at 0.46 two months ago and at 0.38 a year ago.
Comparing cost of 51 basket items at supermarkets
Twitter user Hero Grigoraki who loves statistics compared the cost of the 51 items of the household basket in 5 of the big supermarket chains operating in Greece.

Left Column: Number of basket items -total cost – brand items – % of brand items – cost of basic needs products
Flour – Sugar 1 kg ⇓

Note that most of the supermarkets have also cheaper products for each item in the household basket.
So if you go shopping, check that the basket items are also the cheapest ones.
Fact is that what the household basket certainly offers is that the price of the 51 items will not change within the week, that is until next Wednesday, as provided by the Development Ministry. Really?

Q&A by the Development Ministry:
Q: Prices will be the same in the following days"
A: Target is that whatever increases will be smaller in the "basket" items.
No wonder that some Greeks forgot their good manners and used vulgar expressions to comment on the "household basket" Live on Television.
PS I checked my favorite milk (1.5% fat, 1 liter, NOUNOU, high pasterized ) at the s/m. No surprise! Its price remains at €1.95 (!!!) as the s/m has only a private label milk on the basket, at €1.24, which is undrinkable for my taste buds.