Greek Prime Minister Kyriakos Mitsotakis was received by King Charles III at Windsor Castle on Monday evening.
The Greek premier was accompanied by his spouse Mareva-Grabowski Mitsotaki.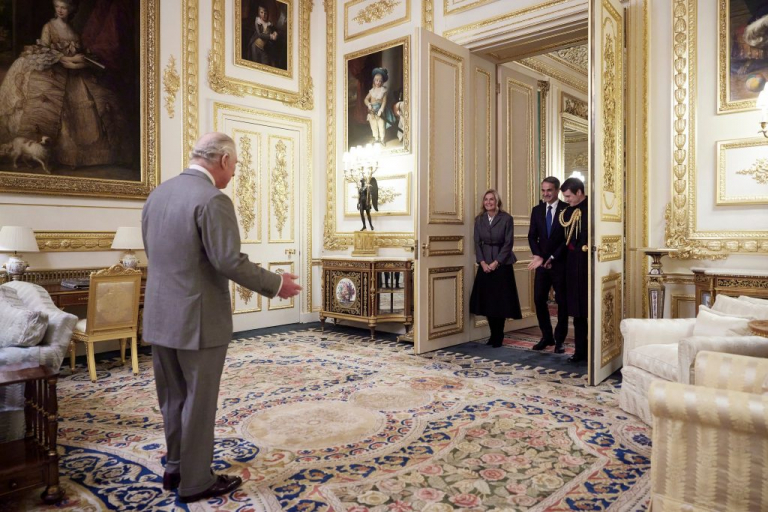 During the meeting that was described as "cordial" the two men discussed issues including environmental initiatives, and government plans to develop the former royal palaces at Tatoi in Athens using the restoration of Dumfries House in Scotland as a template.
A meeting between the Greek PM and then Prince Charles on the restoration of Tatoi was held in Dumfries House last April.
According to media information, Mitsotakis may have also made a reference to the return of the Parthenon Sculptures to Greece, although the issue does not "touch" the royal family as it is a decision primarily of the British Museum.
Had the pleasure of meeting with His Majesty King Charles III at Windsor Castle. pic.twitter.com/q3392RuumG

— Prime Minister GR (@PrimeministerGR) November 28, 2022
The meeting was not official and took place on the occasion of the PM's speech at the London School of Economics.
According to government sources, the meeting was a reflection of the British monarch's interest in Greece.