A 16-year-old Roma boy has been shot in the head and is in critical condition after a surgery. The boy had reportedly tanked for 20 euros and left without paying the bill.
He was shot in the head after a pursuit by the police.
According to media, the teenager drove to a gas station in a suburb of Thessaloniki at 1 o' clock Monday and after filling up, he left without paying.
A complaint was immediately made to the police and the vehicle was spotted by a patrol car, media reported adding "a chase started and the driver did not stop despite the multiple signals from the police patrol."
Initial information claimed that the boy had a gun and he tried to ram a patrol car.
Αccording to a police statement issued Monday afternoon, the 16-year-old tried to ram a police motorcycle and set officers in danger.
It looks as if the boy was unarmed.
"The police was chasing the driver and while he was maneuvering the vehicle, he was shot in the head from behind," local media grtimes reported.
Angry relatives & friends
While there seems still to be some confusion about what really happened, highly concerned about the victim's condition, angry relatives and friends of the Roma victim gathered outside the hospital.
"The boy is dying. Did they have to shoot it?" relatives asked media.
Relatives try to dismantle the police narrative saying that the boy was at home still at 2:30 a.m.
As the victim is struggling for his life, the atmosphere in Thessaloniki is explosive.
The family's lawyer told media that the bullet damaged part of the brain responsible for the function of main organs.
Lawyer Theofilos Alexopoulos said that the victim did not do anything to set officers' lives at risk and spoke of "murder" adding that the shot was direct to the back of his head.
the victim is father of an one-year-old baby.
Police officer arrested
Following fast track investigation, the police officer who allegedly shot the 16-year-old has been identified and was arrested. The officer of the motorcycled DIAS units is expected to be taken to Thessaloniki courthouse tomorrow, Tuesday.
The officer is to be charged with attempted manslaughter, state broadcaster ERT reported.
Solidarity rally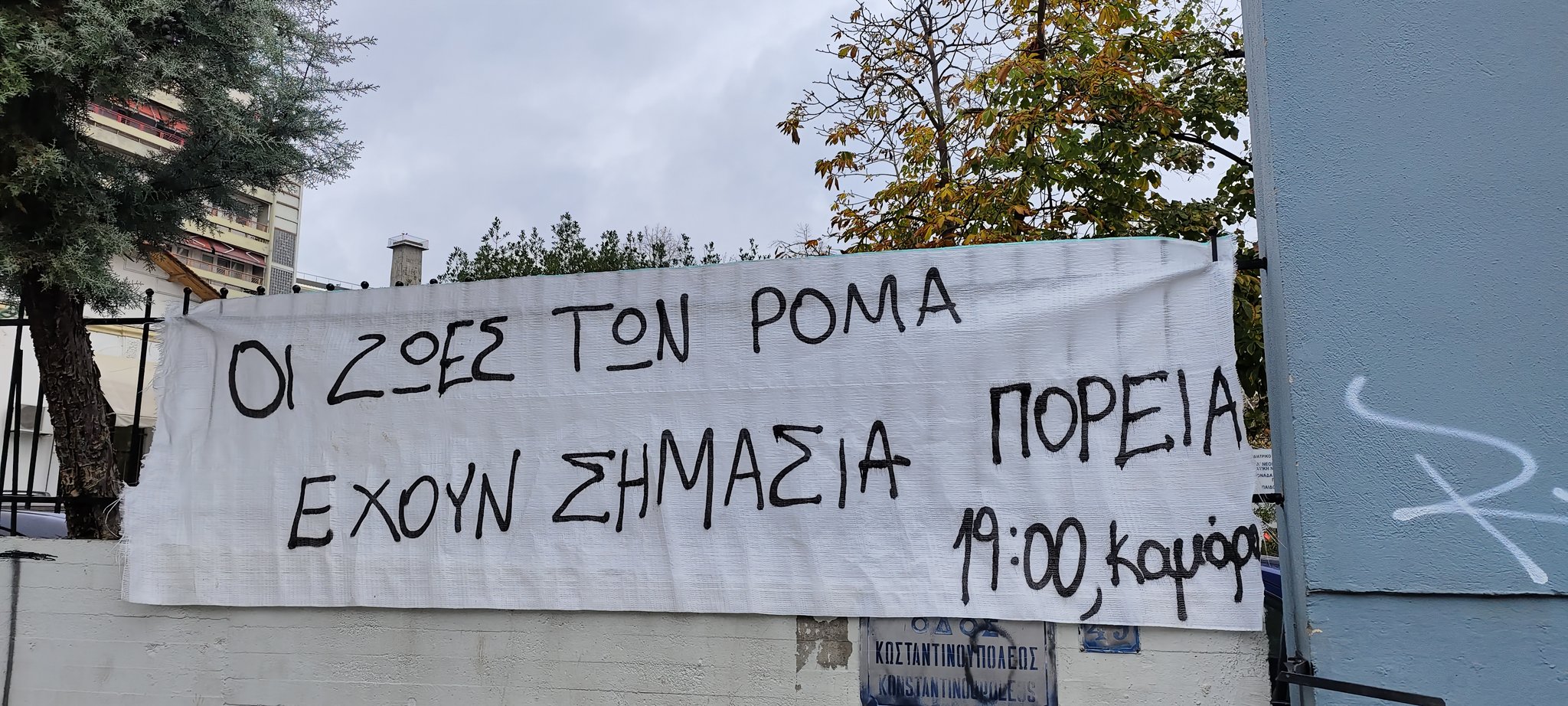 Meanwhile, anti-authoritarian groups in Thessaloniki are organizing a protest rally in Kamara at 7 p.m. Monday, under the slogan "Roma Lives Matter."
Reforms?
In November 2021, police of the DIAS units shot dead an 18-year-old Roma boy who had stolen a car in Perama suburb of Piraeus.
Right after the fatal shooting following a chase, Minister for Citizen Protection Takis Theodoriakos announced a series of measures and upgrades aiming at improving the efficiency of the Rapid Response Units, especially the motorcycle police units DIAS as well as in the operation of the Center of Command.
PS No idea what happened with these reforms.