The brutal, racist attack against a Roma man with mental disabilities in Patras is shocking. The 35-year-old man who singing the carols on New Year's Eve was forced by a group of thugs to get on his knees and sing. Then they threw some inflammable liquid at him and set him on fire.
According to local media pelop.gr, during his carols tour, the man also visited one of the well-known car dealerships in a neighborhood of Patras in western Peloponnese on Saturday morning.
There, he was initially forced to his knees in order to sing the carols by a group of workers at the company.
The man obeyed and started to sing. But soon the situation escalated when one of the workers threw flammable liquid at the man's clothes and set him on fire.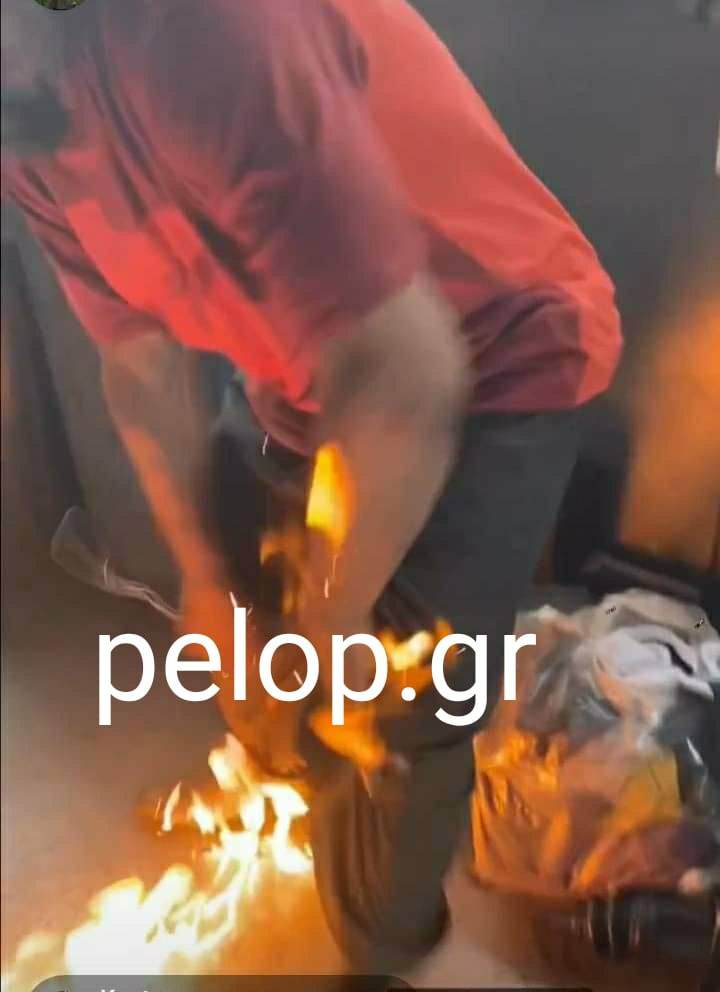 The workers laughed, as some filmed the horrible scene with the man yelling in anxiety and trying to put out the flames.
He eventually succeeded to extinguish the fire.
The horrid incident quickly made the rounds in the area and later in the city.
Some who got aware of the attack decided to act and informed the relevant authorities.
Pictures depicting frame by frame the racist torture by ruthless Greeks reached the local newspaper "Peloponnisos".
What is also creepy is that one of the culprits uploaded picture as a "story" on his social media profile with many of commentators to "laugh" at the sadistic torture of a fellow human being.
After the story was made public at pelop.gr on Tuesday morning and was re-posted by all Greek media, police in Patras was mobilized reportedly by order of the Citizen Protection Minister.
According to latest information early Tuesday afternoon, the Roma victim was located and taken to police station in order to testify.
State broadcaster ERT reported briefly that the victim said "things did not happened as reported" and claimed to have consumed alcohol. He refused to tell police who set him on fire, though.
PS Instead of bringing the disabled man, the victim, to the hospital they brought him to police station. A testimony of a mentally disabled man without a lawyer? Seriously?
And since the torture material is on social media, the culprits should have already being in handcuffs in a cell of the said police station!
But Patras is a small community where everybody know everybody including "well-known" companies.
Some Greeks on social media already suspect a cover-up.
Part of the Greek society is experience an unprecedented level of brutalization against the week, the different, the Roma…