The funeral of former and deposed king of Greece, Constantine II, turned into a challenge, politically, mentally and physically. Members from royal families in eleven countries flew to Athens to pay their respects to the "private citizen" who was buried with no honors of a state leader officially but with half-honors unofficially. A crown-royaltness frenzy in the Greek media presented as "apolitical life-style", while open royalists and crypto-monarchists added the icing on the funeral cake.
As early as 5 o' clock in the morning, people started to queue at the chapel next to the Athens Cathedral for the "unofficial" lie to state of the body of the last king of Greece.
Buses from Peloponnese and other parts of the country brought monarchists dressed in traditional costumes and carrying banners, apparently ready to claim monarchy back, an institution that was abolished with two referendums in 1973 and 1974. .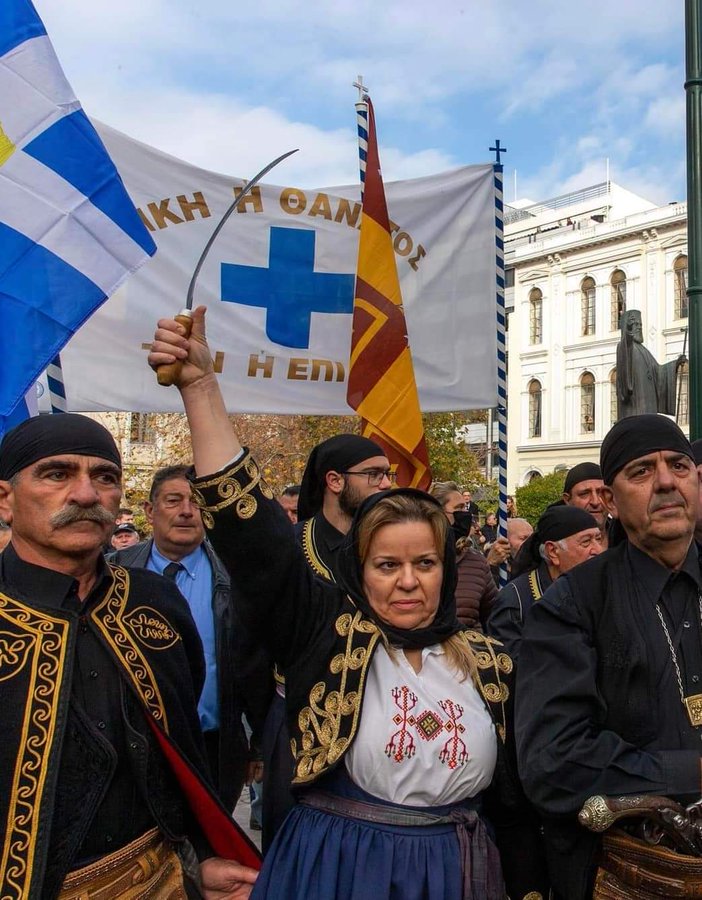 The original schedule 6 – 10 a.m. was extended for one hour as the people stayed in queue in anticipation to come near to the coffin. Many missed the opportunity, however, as there was a strict schedule for the funeral service and the burial in the former summer palace of Tatoi.
A crowd of people, 187 in total, among them royals, shipowners, business-people, six ruling New Democracy MPs, , three ministers (two of them officially, one privately), ex Prime Minister Antonis Samaras, friends and the multi-membered family of Constantine, could not wait, after all.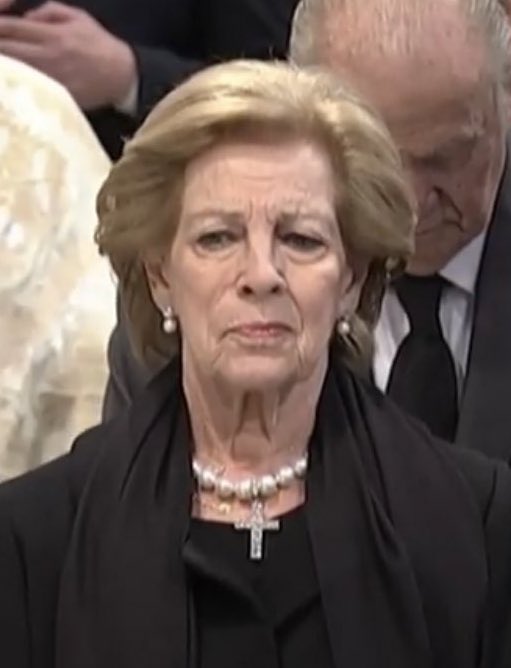 They were all there: his widow, ex queen Anna-Maria, a Danish princess, his five children and nine grandchildren, his two sisters, his close relatives from royal houses in Europe, princes and kings with or without throne and even a disputed "representative of the Russian House of Romanov" that ended up in 1917!
The House of Windsor which is related to the Glucksburg family and has very close ties was represented by Princess Royal Anne, a cousin of the former king of Greece.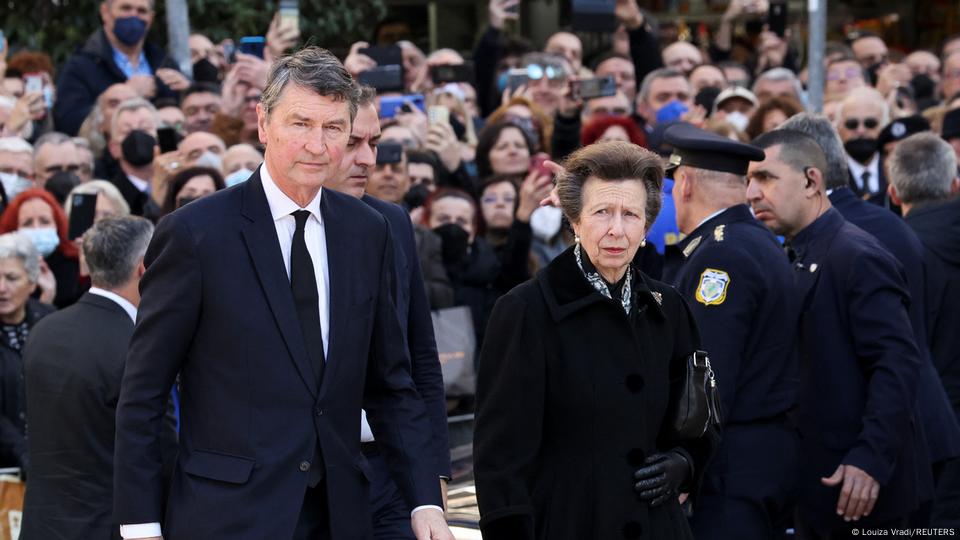 Some funeral guests like Constantine's sister Irene and Anna-Maria's sister, Queen Margarete, cheerfully greeted the public.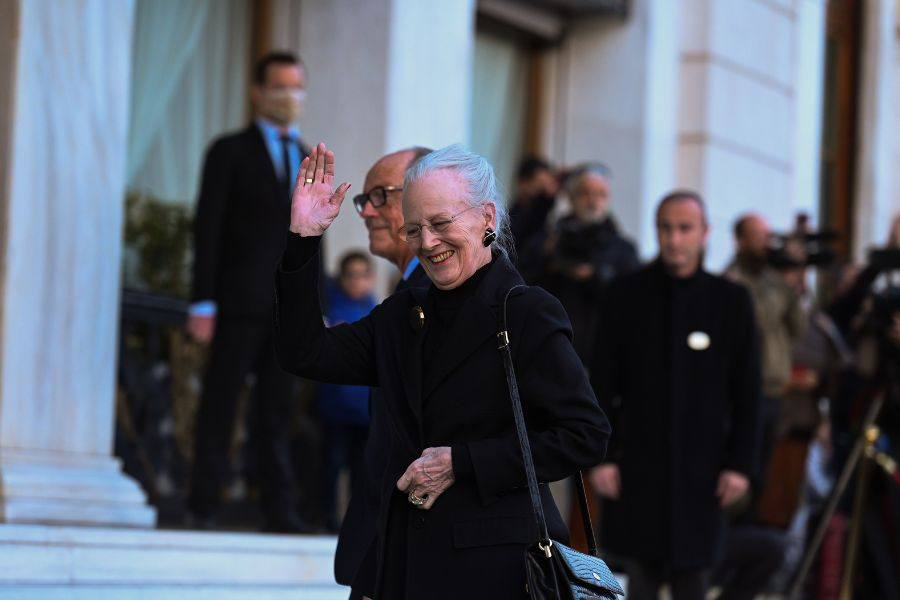 Even Constantine's brother-in-law, Juan Carlos, former king of Spain in Abu Dhabi exile since 2020 due to financial scandals, traveled to Athens. He stood next to his estranged wife, queen mother Sophia, and did not exchange a glance with his son, King Felipe.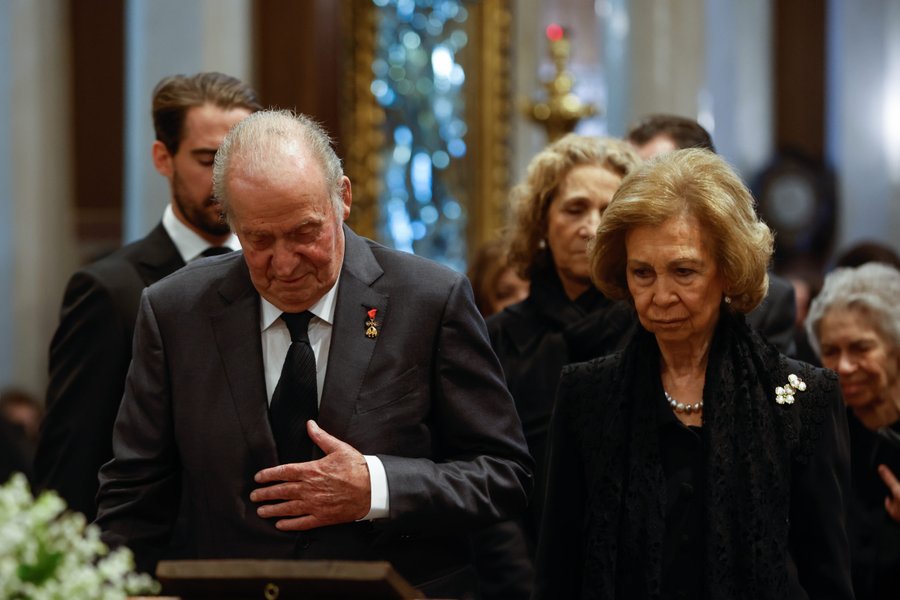 After the funeral service, a convoy of 80 vehicles moved to Tatoi where the former king was buried close to the graves of his parents.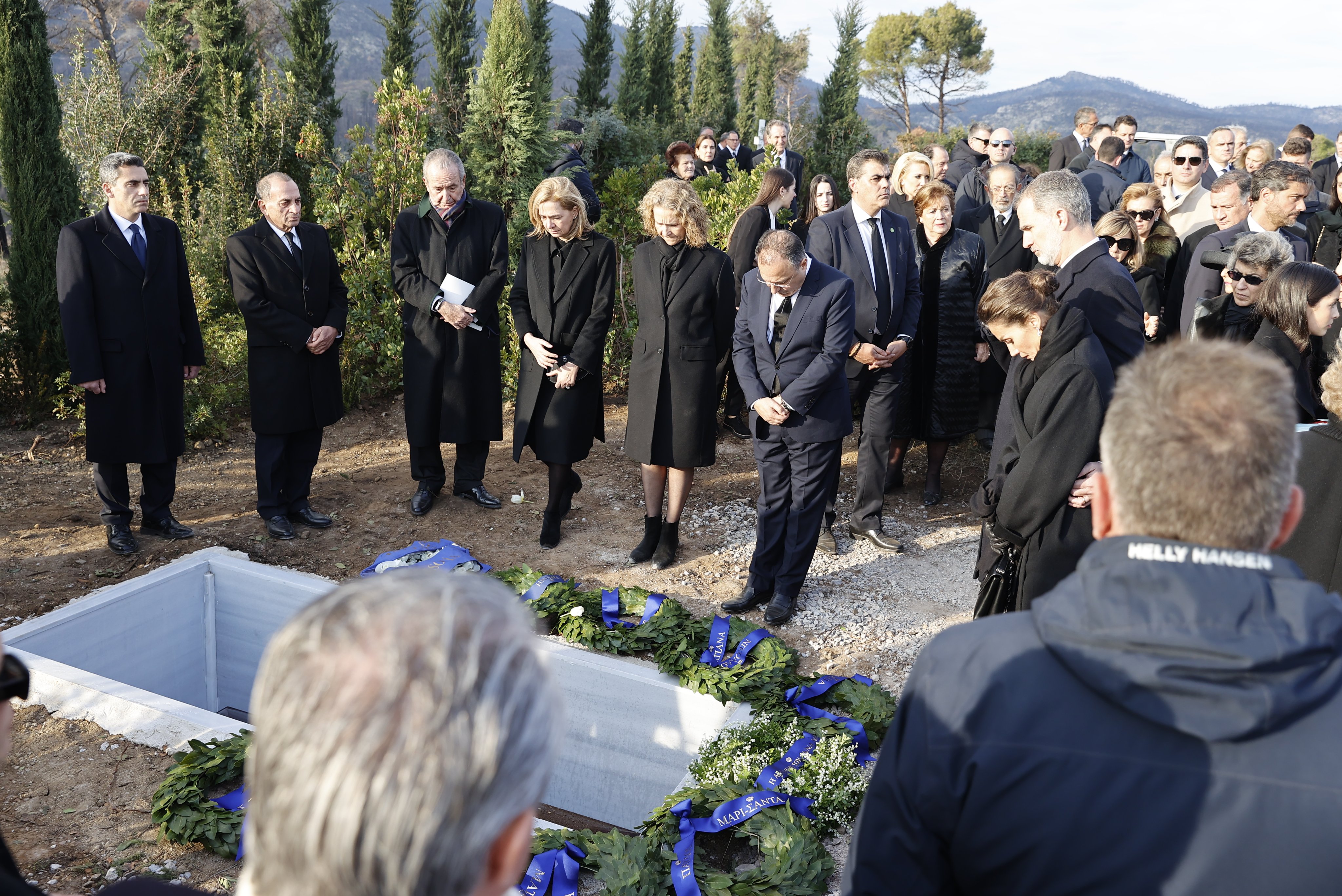 The last ex royal to be buried in Tatoi will be Constantine's wife for 59 years as former queen.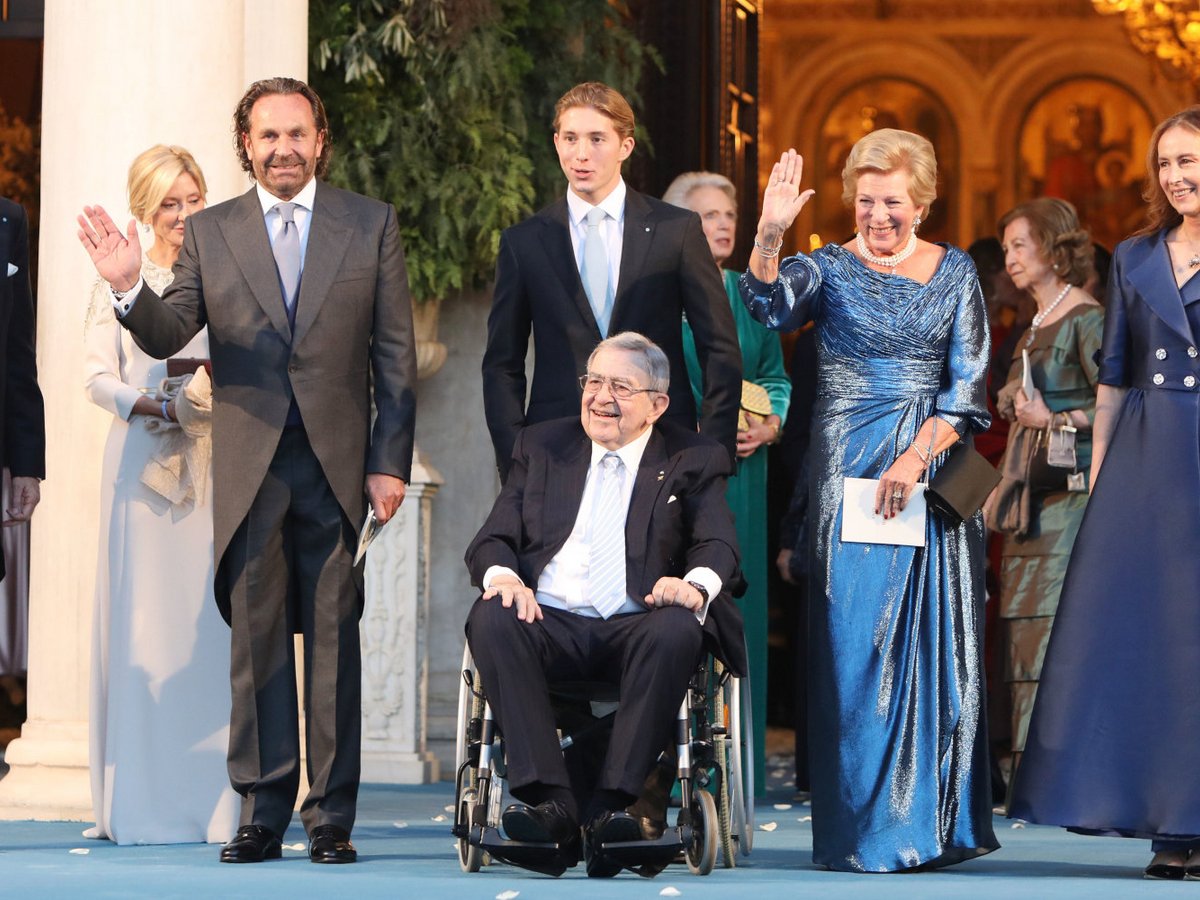 His children have no right to a burial there as they had and will never have royal titles. Monarchy abolished in
Greece
in 1974.

Media coverage
In the land of whatever, hundreds of Greek reporters were live streaming non-stop from early in the morning until …. well… until the dinner after the funeral that "lasted two hours" as media …finally report.
Not having done their journalist homework regarding the royals, former and current, they mixed up families, relatives-grades and countries, proving the shortage of seriousness in reporting.
Some royalist-journalists were moving from TV station to TV station praising the "dignity" with which the family of former king Constantine proceeded and arranged the whole issue without provoking, as they said.
A throne in a non-existing kingdom?
Now everybody is wondering whether Constantine's first born son, Pavlos, will move to Greece, get involved in politics or even claim a throne in a non-existing kingdom. Prior to his father's death, he has been introducing himself abroad as "Pavlos, crown prince of Greece", anyway.
Monarchy is over in Greece. Period.