Greece is sending humanitarian aid to the εearthquake-striken areas in Syria, that have been devastated by the earthquake in Turkey. A Greek mission is preparing to depart as soon as possible on Wednesday after Syria activated the relevant request to the European Civil Protection Mechanism.
According to sources from the Climate Change and Civil Protection Ministry – in response to criticism that Greece had sent aid to Turkiye but not to Syria – Greece had already started the preparations for the dispatch of a mission to Syria but could not proceed because it was necessary for a country stricken by a disaster to first activate its request for aid.
As  a senior ministry official explained to the Athens-Macedonian News Agency, the European Civil Protection Mechanism is the channel through which the EU member-states can send humanitarian aid efficiently and in a coordinated manner to afflicted areas.
The humanitarian aid to Syria includes tents, medicines and other goods and supplies for people that are now homeless and need immediate support, according to the request activated by Syria.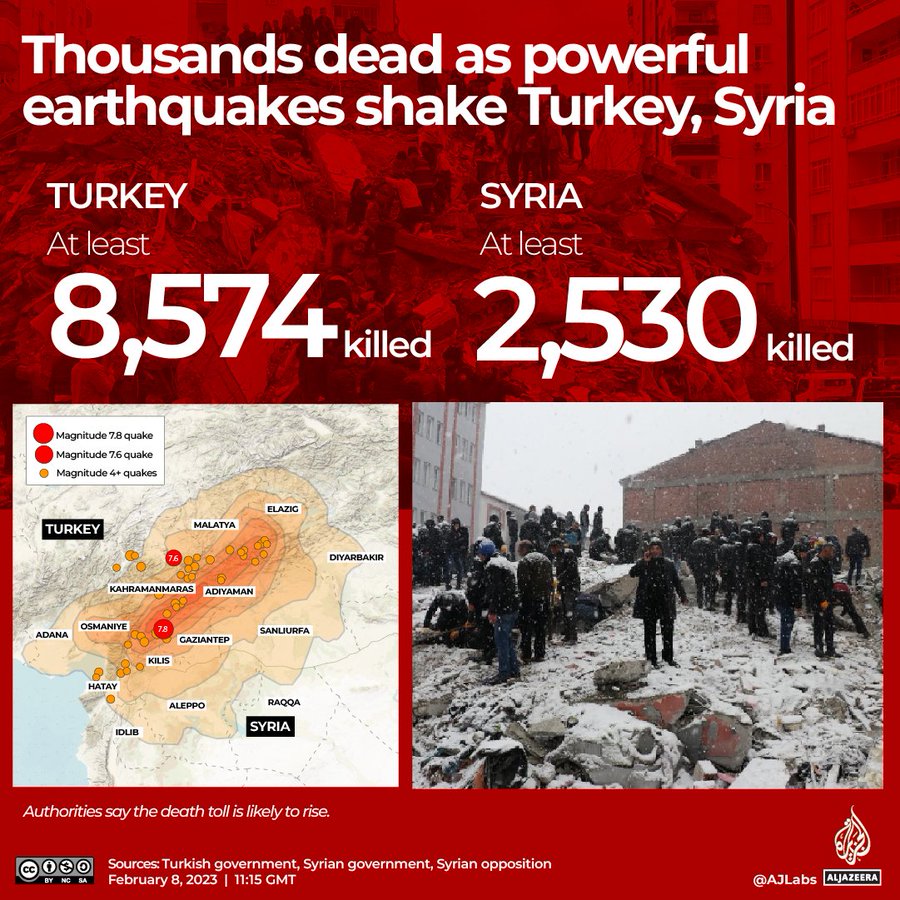 8thumbnail picture: a girl is protecting her brother's head with her hand until rescuers pull them out. Rescue lasted several hours.