Firing tear gas and using their shields, riot police in Athens tried to push away protesting teachers outside the Music Hall where an event held by the Education ministry was held and Prime Minister Kyriakos Mitsotakis was to deliver a speech.
Before the event began, a large number of teachers had gathered outside the Music Hall, together with protesting students of the drama schools as well as  members of student associations.
Using violence and chemicals the riot police repelled the crowd and prevented them from entering the Palace.
Video: riot police against teachers and students
However, inside the Music Hall protesters started to laugh, while PM Mitsotakis was delivering his speech.
These were embarrassing and awkward moments especially for the organizers.
While the PM was speaking of "an essential educational project is being made", a prolonged laughter started.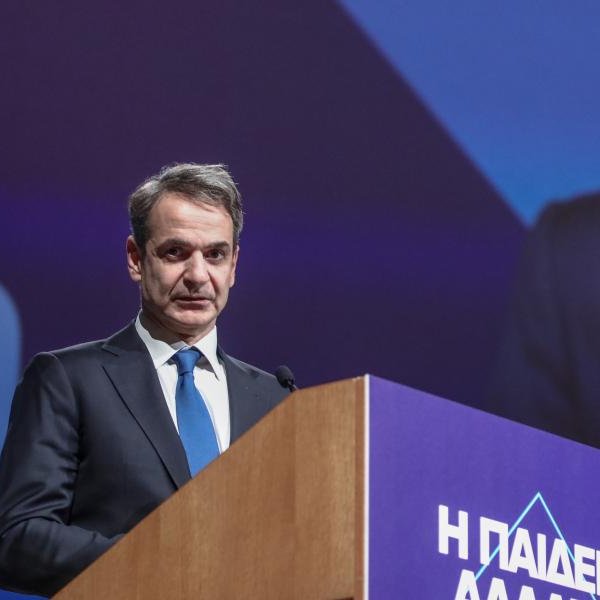 At first, he reacted with a grimace of annoyance but the laughter continued, so he finally said "I'm glad to hear you're happy. This is the beauty of democracy."
#Μητσοτάκης: Μιλούσε και ο κόσμος γελούσε – Η αμήχανη αντίδρασή του (βίντεο)

Διαβάστε περισσότερα εδώ: https://t.co/X9hwctlAxa pic.twitter.com/GCbxVXtid8

— Η ΑΥΓΗ (@AvgiOnline) February 20, 2023
In the end, the premier collected himself saying "I'm glad to hear you're satisfied. This is the beauty of Democracy. To listen to all opinions and manage every situation and I wonder if the previous situation in education was for laughing or crying, like for example delinquency in universities. We are with the libraries and not with the sledgehammers."
Teachers protest against an evaluation by the Education ministry.
sources: ethnos.gr, avgi.gr, cnngreece