Hundreds of thousands of people, a human river of rage, flooded the streets of big and small cities across Greece, demanding justice for the victims of the fatal train collision a week ago. it was intiailly unions that had called for protests and a 24-hour strike.
Chanting slogans "Murderers" and holding banners they raised their voice against the conservative  Mitsotakis government, they consider as responsible for the failure in the railway network.
Protesters demanded that every responsible be punished and some slogans was "It wasn;t an accident, it was murder, down with New Democracy."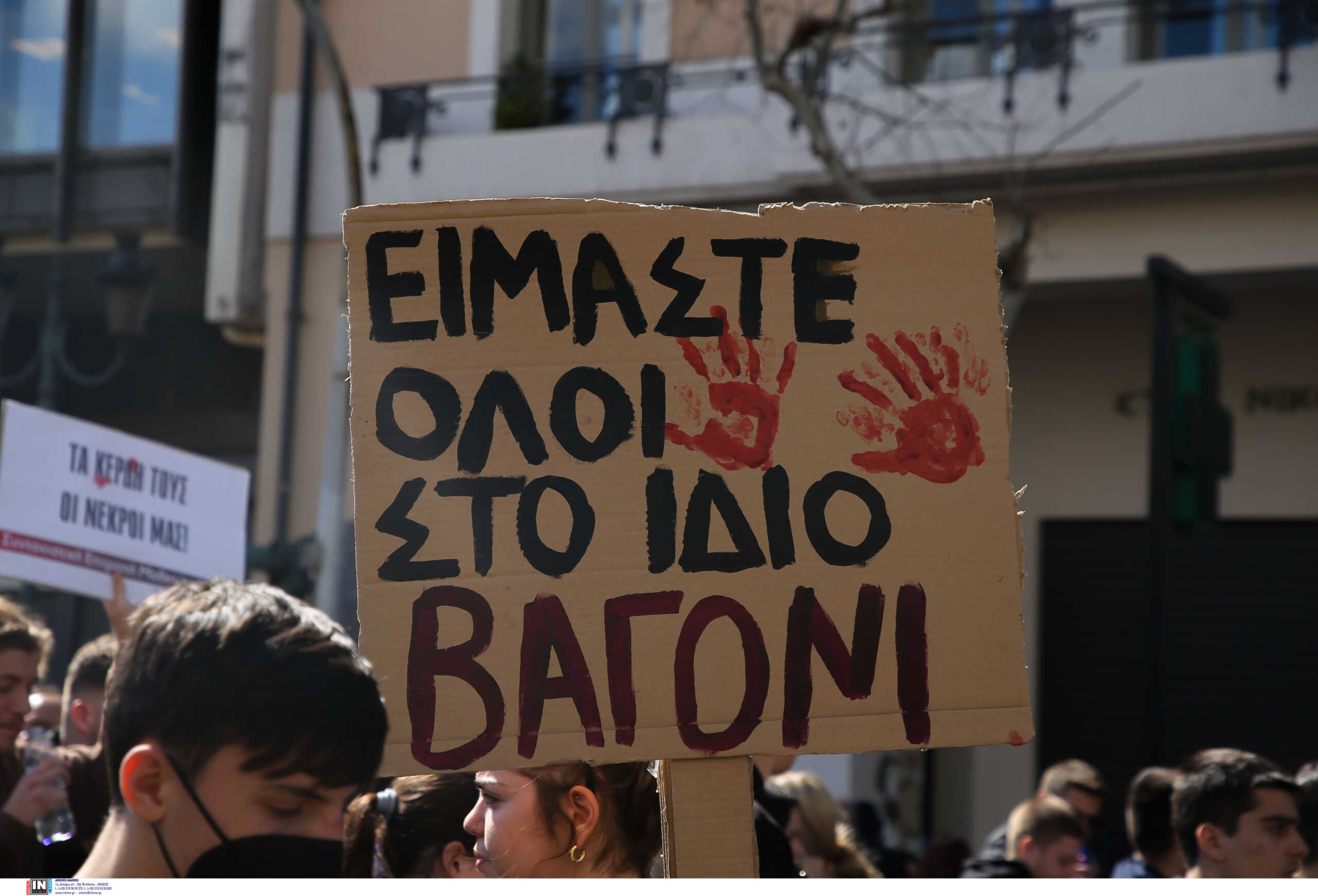 "We are all in the same carriage"
To the call by unionists for a 24-hour strike and a protest, responded workers and pensioners, students and pupils, old and young, people of different political beliefs, even voters of ruling New Democracy.
Among them many young people, students and school children as the majority of the 57 victims were below 30 with the youngest being a 15-year-old high-school pupil.
"Tears drained became rage" – "Youth doesn't forgive"
"Greece eats its children." – "Murderer State"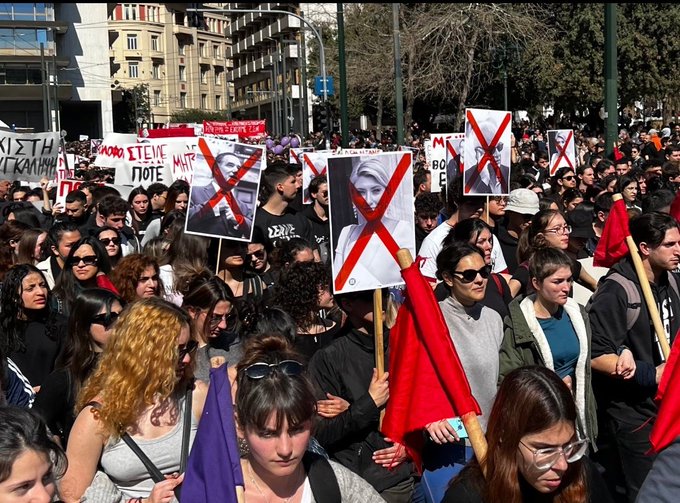 Ηolding crossed pictures of politicians and mainstream journalists.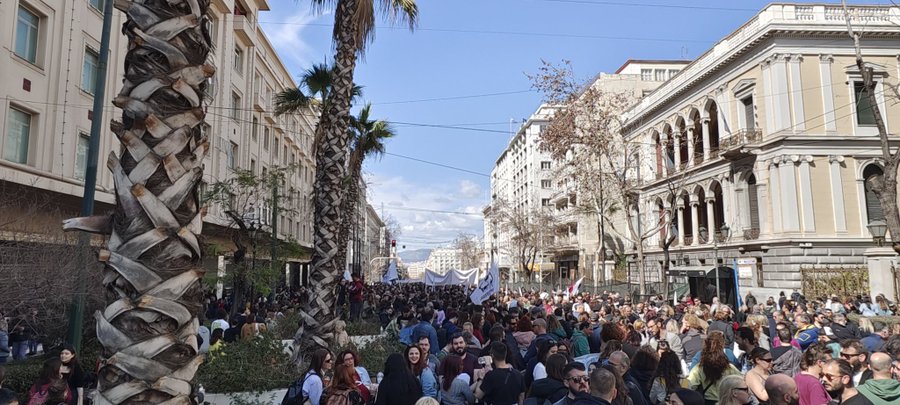 According to estimations, over 60,000 protesters were i=outside the Parliament on Wednesday.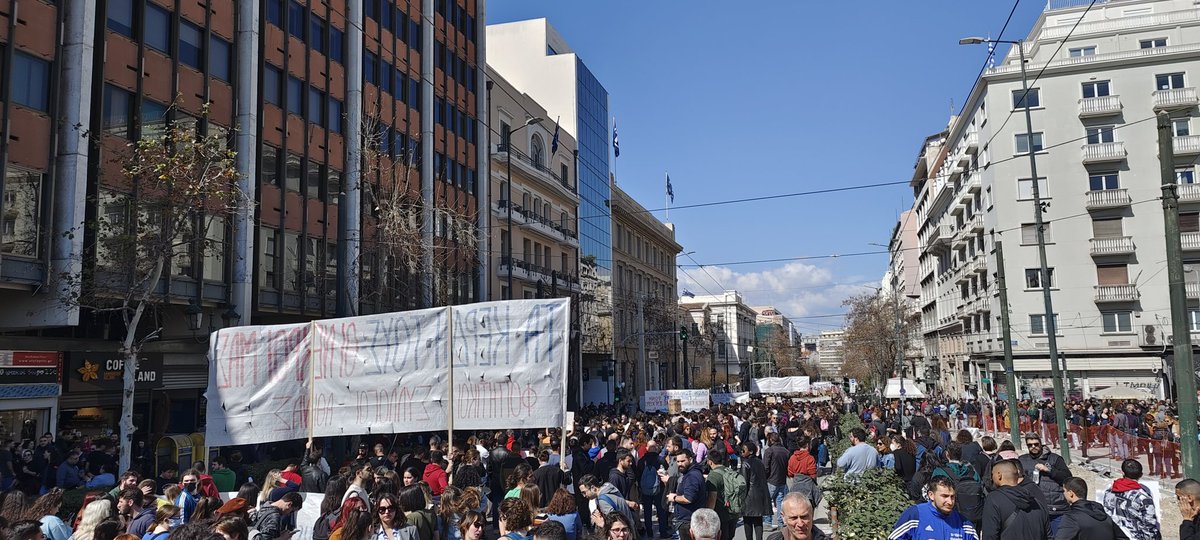 Many recalled the big protests against the bailout agreements of 2012.
Protests in other cities
Larissa
Protesters march outside the hospital where the majority of the injured is being treated, among them 7 boys and girls struggling for their life in ICUs.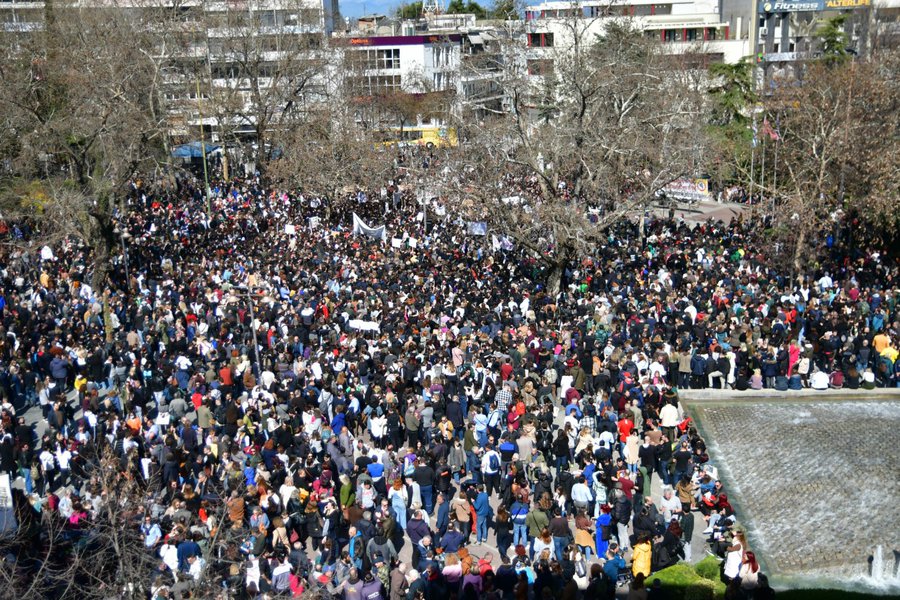 Patras
The Municipality band led the protest march,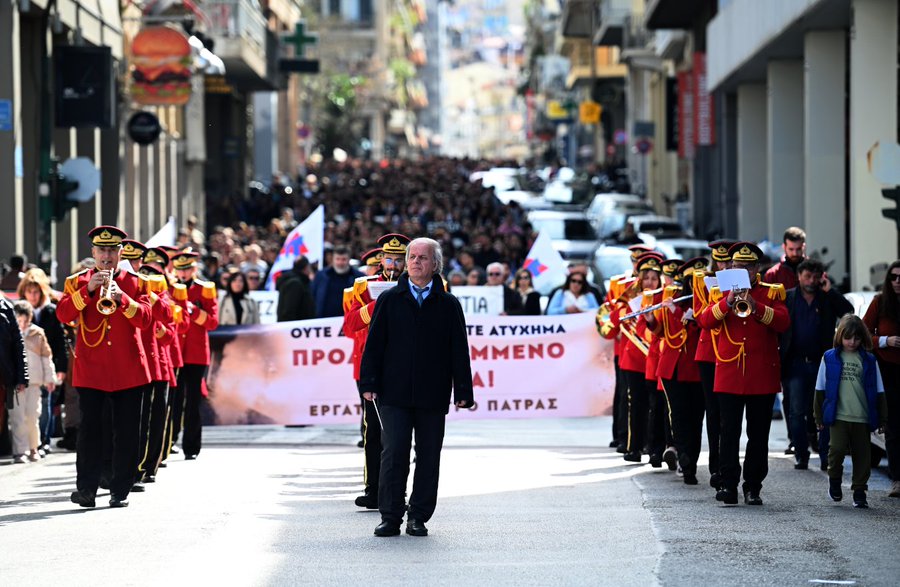 "Justice for the truth" – Patras lawyers as protesters march by.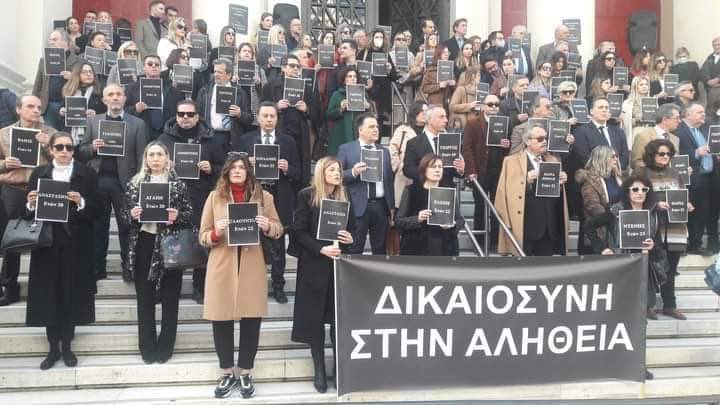 Thessaloniki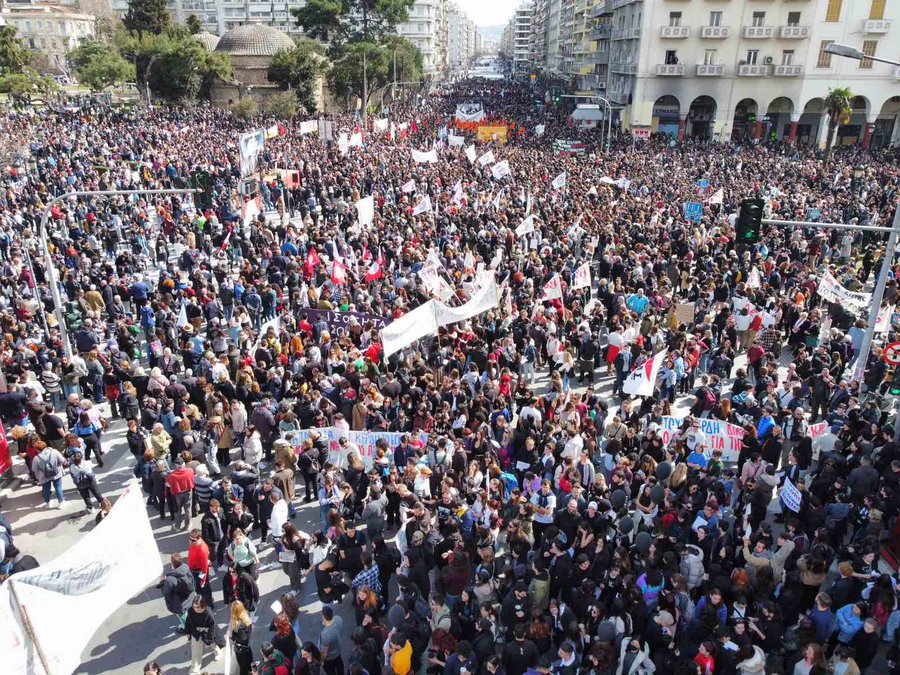 Volos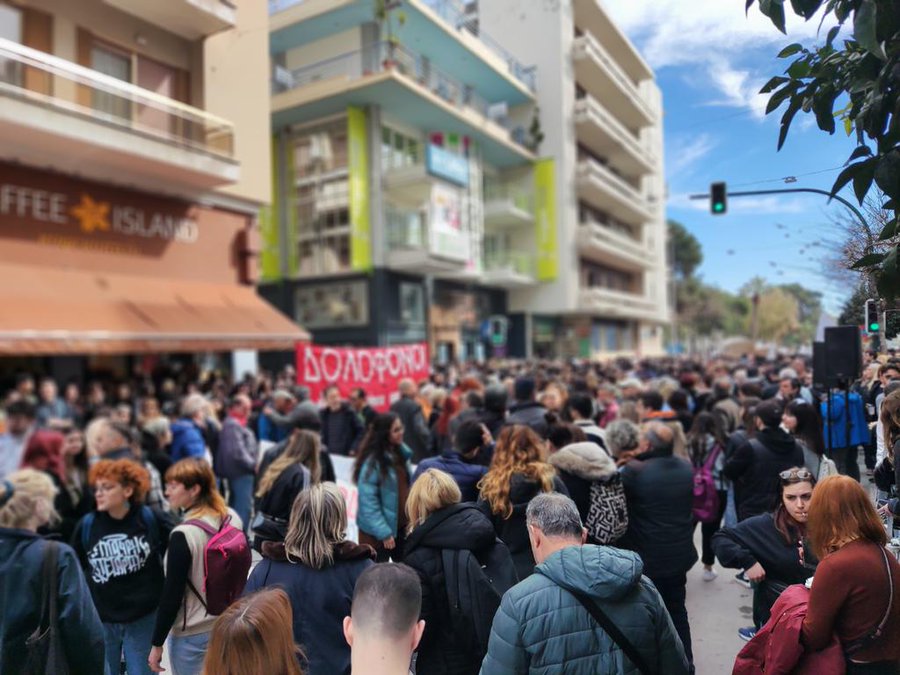 Kavala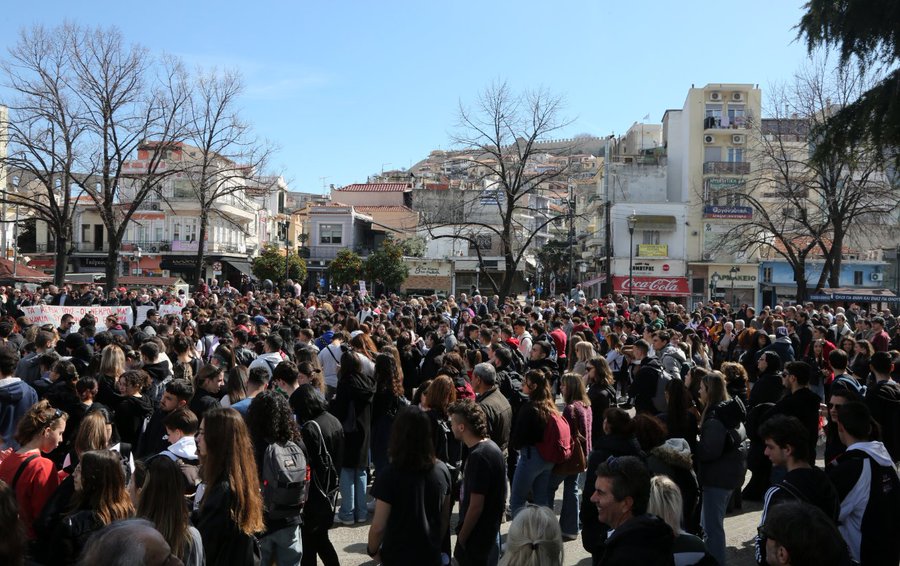 Chania
"the road to Paradise came earlier."
More pictures and videos from the protests on Twitter here and here
The initial call for a work stoppage to honor the International Women's Day turned into a 24-hour strike and consequently to a massive protest for the train collision victims.