Meteorologists in Greece have been warning of a weather deterioration with strong rainfalls and storms locally, a significant temperature drop and stormy north-west winds up to 8 and 9 Beaufort in the seas and in continental areas.
The bad weather front will hit Greece from the West from Monday afternoon, March 27, 2023 and it is forecast to last for 48 hours.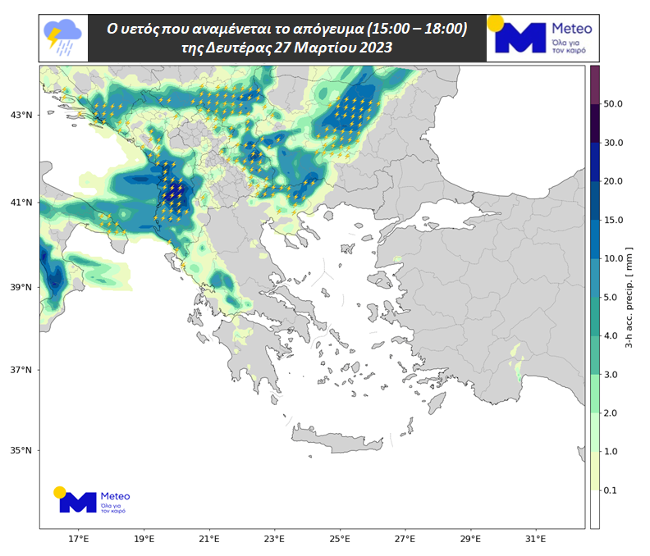 Rain forecast on Monday, March 27, from 3 p.m. to 9 p.m.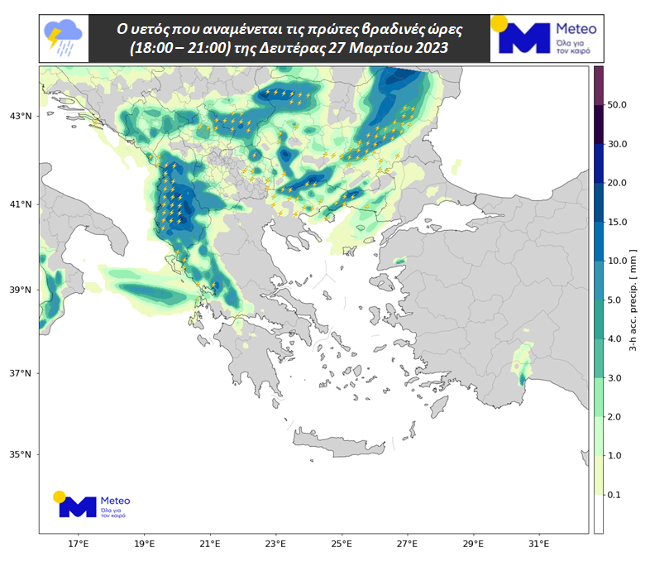 According to the meteo service of the National Observatory of Athens, most parts of the country will be reached on Tuesday, March 28.
Affected regions
From midday Monday: rains and storms are expected in the northern and western mainland including the Western Peloponnese, in the Northern Aegean and the Ionian Sea.
Locally there will be storms accompanied by hail.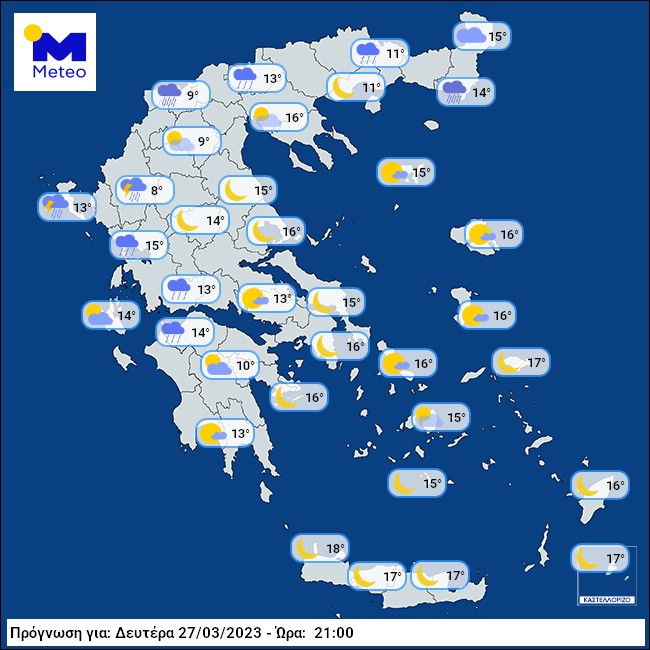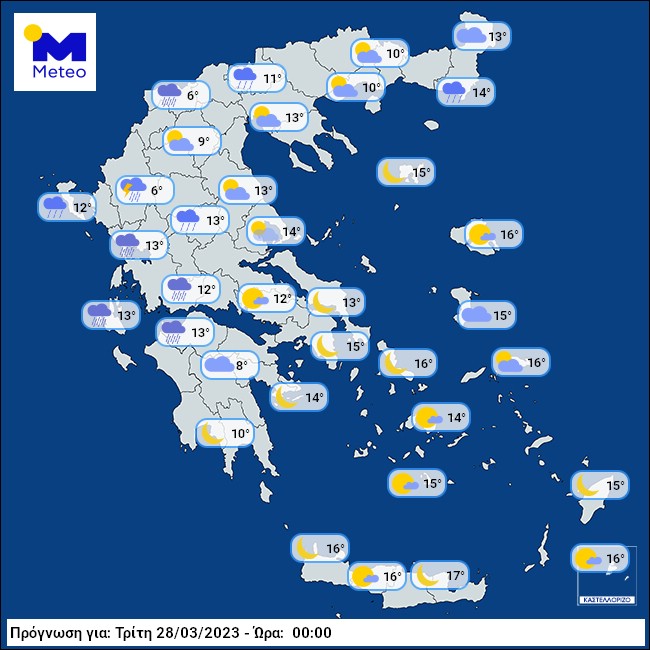 From the morning Tuesday 28/03: the phenomena will mainly affect the Eastern mainland, Thessaly and the Aegean Sea. Towards the evening they will be limited to the Eastern and Southeastern Aegean and will weaken.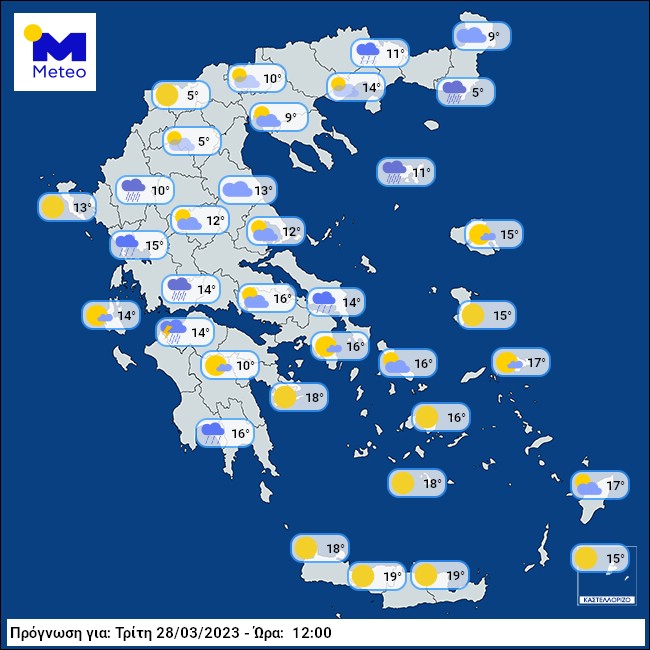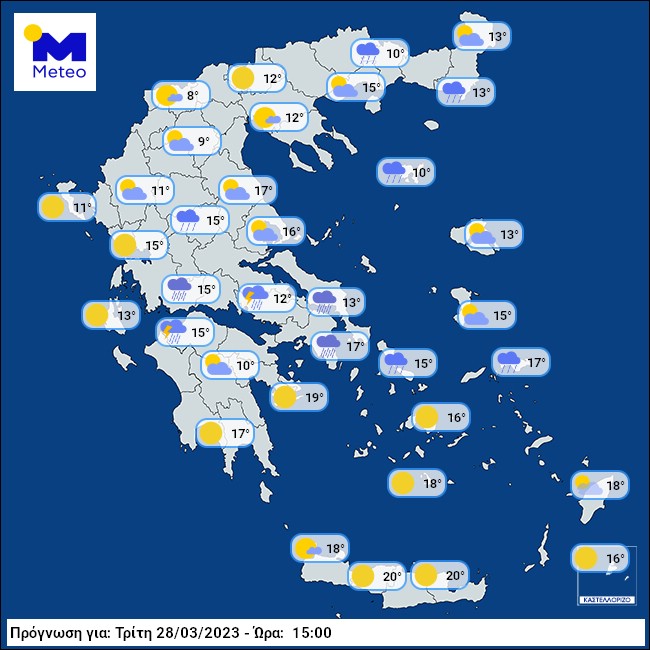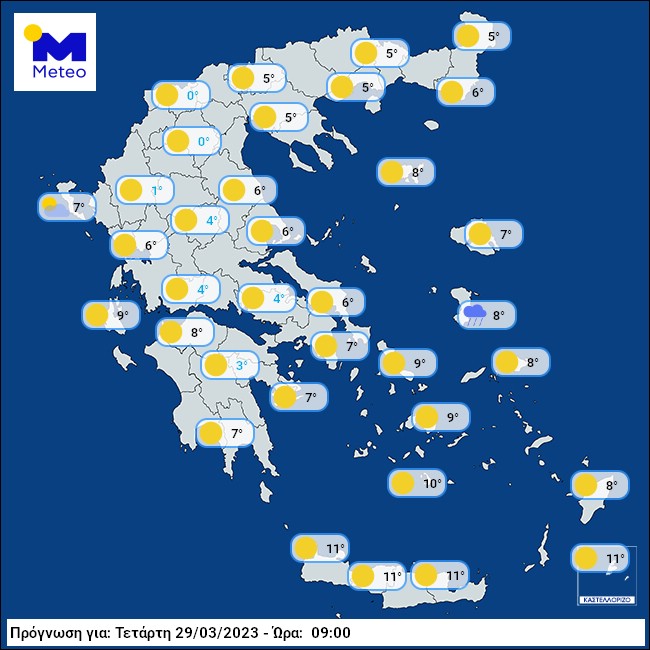 Snowfalls
In the mountains of Pindos and Macedonia, above 1000 meters, snowfall will occur from the early evening hours of Monday 27/03 until the morning of Tuesday 28/03.
From noon to the early evening hours of Tuesday 28/03, snowfall will also occur in the east of Thessaly and Sterea up to areas with an altitude of about 800 meters.
Winds
The winds are forecast to be stronger both in the seas where on Monday 27/03 they will reach 6 to 7 Beaufort and on Tuesday 28/03 7 to 8 Beaufort and in the continental areas where they will reach 5 to 6 Beaufort in places.
Particularly for the city of Thessaloniki, from the early hours until noon on Tuesday 28/03, a very strong gale is expected that will occasionally reach 6 Beaufort with particularly strong gusts.