The large wildfire on the island of Kythira has been finally taken under control. However, the damage is immeasurable. At least 8% of the island has been burned down.
The wildfire that broke out on Friday had no active front on Tuesday morning. The fire is fully demarcated, only small fires are burning within the area that has been already destroyed.
More than 190 firefighter are still operating in the area to extinguish the last possible flame and hinder a revival.
Map via @taxideutis
+++ The fire revived around 2 o' clock in the area of the Monestery of  Panagia Myrtithiotissa. Firefighters on the ground and two water dropping aircraft manged to take it under control. There are currently wind blowing with intensity 6 to 7 Beaufort, state ERT TV reported.
The devastating fire spread to the West and South-West part of the island and destroyed at least 20,000 acres of forest, low vegetation and agricultural land.
"20,000 acres have been destroyed," SYRIZA MP Georgia Gennia told AthensNewsAgency this morning. "The island is 280,000 acres, which mean that 8% of the island has burned."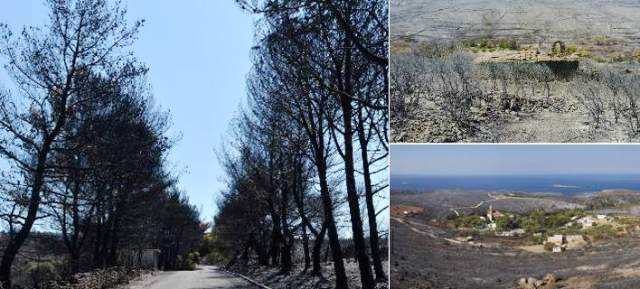 Olive trees, honeybees and unknown number of animals were destroyed by the blaze.
Recording of the damages has already started. "State of emergency" was declared on Saturday and this measure will relief the island and the locals with anti-flooding measures and compensations for the losses.
The wildfire affected the non-touristic part of Kythira.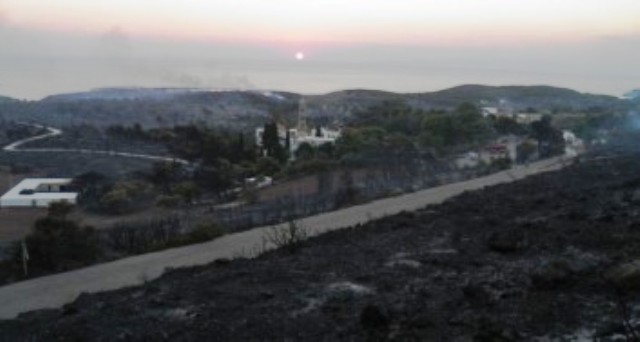 Members of the Arson Crimes of the Greek Fire Service investigate the causes of the wildfire. Rumors and suspicion that the fire was caused by a cigarette have not been officially confirmed yet.
Fire fighters were deployed to Kythira from several regions across Greece. They were assisted with aerial means, water dropping aircraft and helicopters. The fire extinguishing work was especially difficult due to strong winds changing directions all the time.
The week is particularly risky for wildfires due to high temperatures and locally strong winds.
The Greek Civil Protection has issued follow warnings for:

Tuesday, 8. August 2017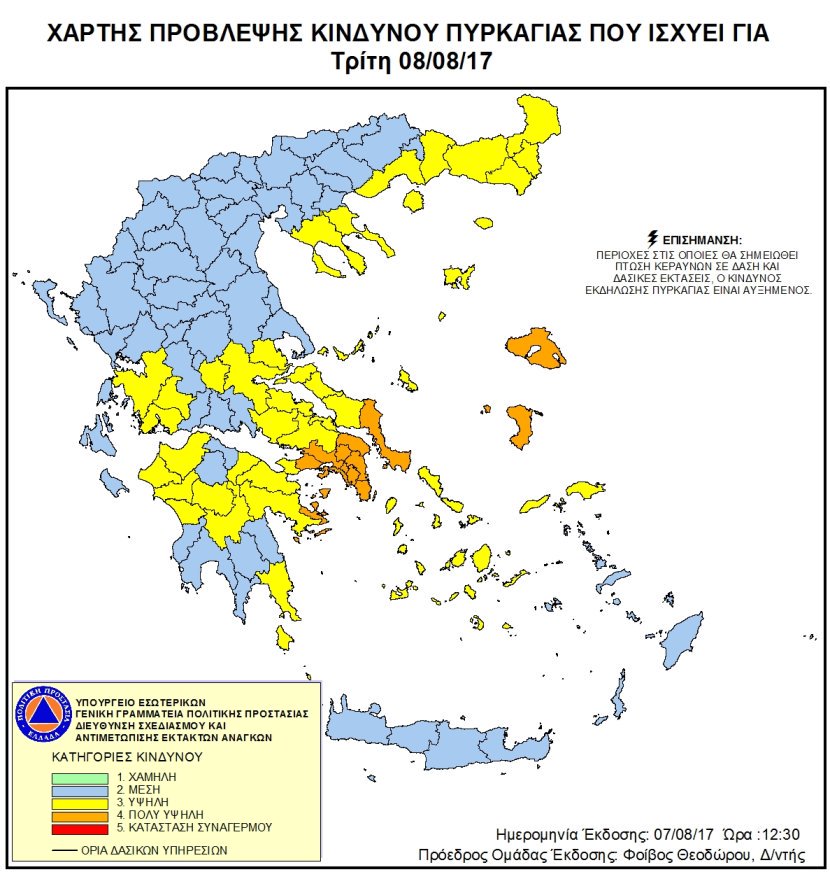 Issued by the General Secretariat of the Greek Civil Protection.
Yellow: high risk of wildfires. Orange: very high risk
Wednesday, 9. August 2017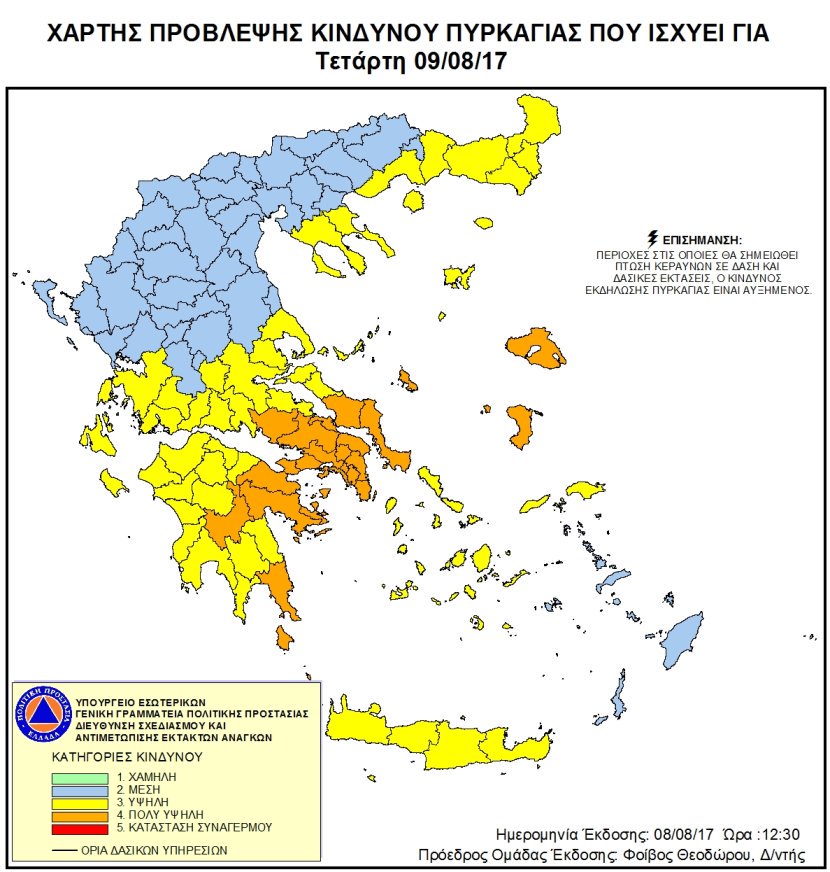 In the last 24 hours, the Greek Fire Service had to deal with 49 wildfires in forest areas across Greece.