Greek President Prokopis Pavlopoulos expressed his support to the Greek-born mayor of Tapron Springs, Chris Alahouzos, as Florida was bracing for powerful hurricane Irma.
From the island of Kalymnos, Pavlopoulos called mayor Chris Alahouzos and expressed the his and the support of Greek people to the people of Florida.
The Greek president wished Alahouzos strength in efficient dealing with the impact of the deadly hurricane, expected to reach the area on Sunday.
Alahouzos assured Pavlopoulos that all necessary measures have been taken in order to avoid loss of lives and limit damage.
Chris Alahouzos was born on the island of Kalymnos and migrated to the United Stated with his father when he was fourteen years old. Tarpon Springs in Florida had a propserous sponge industry, many sponge divers from Kalymnos, the islands which is famous for sponge divers, settled there in the 1900s. Alahouzos father was a sponge diver, as well.
He was elected mayor in March 2016, the first time a Greek-born resident was elected to be mayor.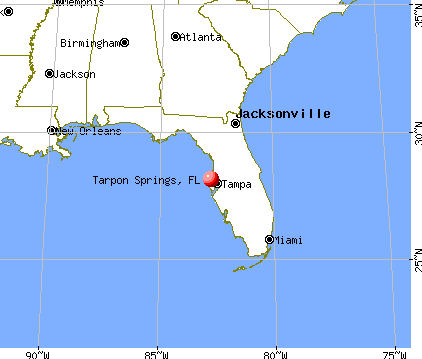 Irma claimed at least 20 lives when it swept through the islands of the Caribbean and left vast amounts of damage in its wake, prompting authorities in Florida to mobilize a massive evacuation.
the number of death has been increased to 25.
Florida officials estimated on Saturday that 5.6 million residents have been ordered to evacuate and repeatedly urged Floridians not to underestimate the power of the category five hurricane.
Hurricane Irma gained strength early Sunday as it bore down on the Florida Keys, with officials upgrading it to a Category 4 storm and reporting maximum sustained winds of 130 miles per hour.
Hurricane #Irma's ferocious winds spin crane around in Hollywood, Florida as lightning flashes in the sky https://t.co/0wrtAHBacM pic.twitter.com/nxpH59YfSc

— Evan McMurry (@evanmcmurry) September 10, 2017
The hurricane's eye was expected to cross the Lower Florida Keys during the next several hours, the National Hurricane Center said at 2 a.m.
Irma had been downgraded to a Category 3 storm as it churned toward Florida on Saturday, after leaving a trail of death and destruction across the Caribbean. Florida officials directed 6.5 million residents to leave their homes in one of the largest emergency evacuations in American history. – more updates NYT,
Taking the brunt of #Irma in Miami with hurricane force wind gusts. We're live on @weatherchannel pic.twitter.com/Bin66eMhDr

— Mike Seidel (@mikeseidel) September 10, 2017