Greek economy shrank and recession hit unprecedented 6.6 percent in the fourth quarter of 2010, Greece's Statistic Authority announced. At the same time, the total consumption spending fell 67 percent in the October-December period, compared with the same period in 2009 (public consumption fell 1.9 percent and private consumption fell 8.6 percent).
For the whole year 2010 recession hit 4.5% . During the same time the GDP shrank by by 0.7 percent in the first quarter, by 5.0 percent in the second, by 5.1 percent in the third and by 6.6 percent in the fourth quarter of 2010.
The shocking figures are explained by the significant decline of investment and consumption.
How Recession looks like?
The Recession domino effect: State cuts wages, pensions, social benefits  and raises taxes → Citizens cut consume → Shops close → People lose their jobs → Jobless cut consume → More shops close.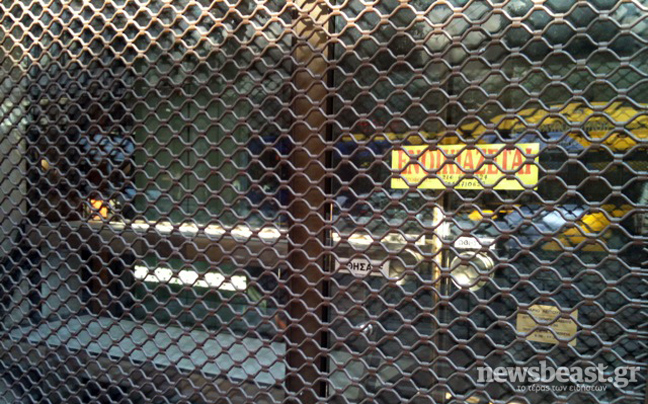 It looks as if  our society is all about consume … Or at least, it was. Now it's all about shops closing down and recession.

Whoever walks into the once vibrant centre of Athens downtown will be shocked by the pictures of abandonment, depression and collapse. More than 65,000 shops have been closed down in the last 13 months across the country.
 I remember when I was a child 'shopping dowtown' was a special event for the whole female family members. Shoes, clothes, furniture, curtains, vases, presents, cheap or expensive… We would pursue everything  falling off our daily life from the city centre.
My godfather was a tailor and had his shop at a small downtown street . A visit to him was always associated with a huge portion of delicious and innocent "loukoumades"-donuts with honey and cinnamon from the shop next to his.
Main shoping avenues like Stadiou and Patision, even the once main shopping street Ermou are now showing a devastated city and thus not due to a war.
The city I used to know, there is no more…
News portal has these amazing photo-reports from Athens downtown  here  and here 
Read also our Articles: