Unionist of GENOP-DEH cut off the electricity to the Ministry of Health on Wednesday morning because the ministry owes to Greek power company DEH 3.8 million euro! Chairman of the union Fotopoulos said that it is a symbolic move to protest the practice that DEH workers must cut off the electricity to those who can not pay the emergency property tax through the power bills.
"The state owes to DEH more than 141 million euro and nobody cuts off the power. It's not fair that we are forced to cut off the electricity to those unable to pay the tax," said Fotopoulos adding that the Health Ministry owes to DEH 3.8 million euro. He also submitted a list with the amount of debts of all state ministries to DEH, i.e. 141 million euro.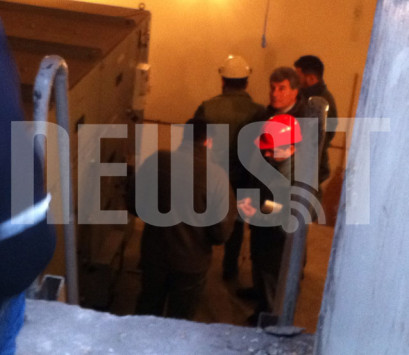 Health Minister Andreas Loverdos commented on radio ANT1 " I understand this move and I say it's correct but we must take into consideration the struggle of the ministry to keep the balances with its suppliers, who keep on supplying us with materials while we owe them money."
As early as 7.30 in the morning the unionists cut off the power. The symbolic power cut off will last four hours. Currently the ministry uses a generator.
According to GENOP-DEH list the Infrastructure Ministry owes 46.63 EUR, the Defence 10.9 EUR, the Interior 14.5 EUR etc. The unionists claim that some ministries haven't paid their power bills since 10 years.
Why the Health Ministry? "It's random, because they ask us to cut off the power to households randomly as well," said Fotopoulos.
The emergency property tax through the electricity bills triggered an outrage as it punishes those unable to pay it with electricity cut off.