Interior Minister Panagiotis Kouroublis visited Idomeni and the camp that "hosts" some 12,000 people, with the majority of them living in appalling conditions. He described the camp as a "modern Dachau".
"I do not hesitate to say that this is a modern Dachau, result of the logic of closed borders. We believed in a Europe of open borders, a Europe which has constantly in mind that the blood that was shed because of nationalism should not be shed again. Unfortunately, Europe today sees again the awaken of a peculiar nationalism against persecuted people. The logic cannot not stand when you know that there is a Europe of 580 million inhabitants, a Europe that refuses to absorb 1-1.5 million underprivileged  people, who, after all, it was not their choice to leave their country, but were forced to do so by the wars to which also Europe participated, unfortunately," Kouroublis told reporters.
Nice speech about Europe's responsibilities, closed borders and their impact to squalid Idomeni camp. But "a modern Dachau," where the Nazis systematically murdered at least 32,000 people and kept prisoners (Jews, political prisoners) in appalling conditions including torture and starvation? Please!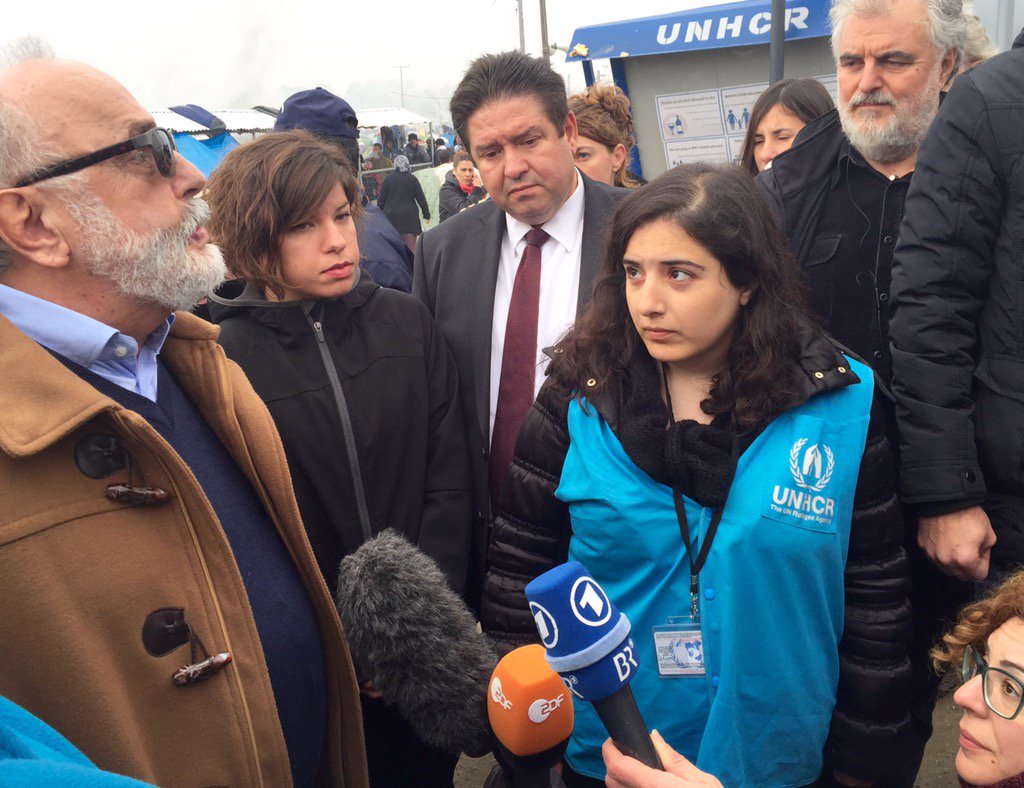 Kouroublis (left with sun glasses) meets refugees in Idomeni camp
Instead of shocking symbolism, as a minister of the Greek government Kouroublis can and should very well do his share to improve the conditions in Idomeni camp.