A group of some 70 tax officers has been occupying the Greek Finance Ministry in downtown Athens since 8 o' clock in the morning. The occupation reportedly aims to protest that the General secretariat of Public Revenues turns into an "independent authority."
This morning I heard on  Greek TV that "a member of the International Monetary Fund will sit on the board of the new agency."
According to protesters, an independent SGPR is against the constitution, the Public Revenues will be in doubt, and stress the impact on their working places that will have to be transferred to the new authority. "the director ill be responsible for staff hiring and evaluation," and the "independent authority will not be able to impose fines," the protesters said according to state broadcaster ERT.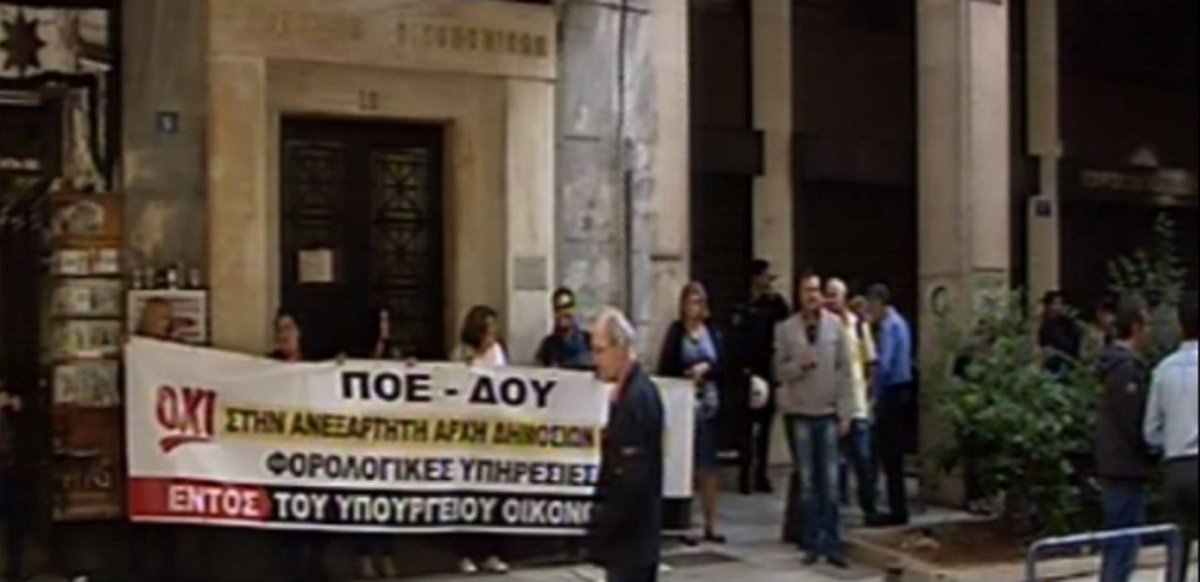 According to creditors' demands, the Independent Authority of Public Revenues will replace the General secretariat of Public Revenues in 2017.  The relevant legislation is included in the multi-bill that has been submitted to the Parliament and will be voted on upcoming Sunday.
The tax unionists want to have a meeting with the Prime Minister. They are expected to hold a press conference during the day.
Greece's tax officers are on a 24-hour strike today.
Some mean Greeks claim that the tax officers protest because they do not want to move from downtown Athens into the new building of the Finance Ministry located in Piraeus. I heard it on private STAR TV but it was corrected later.