A few moments after a speed boat rammed and cut into two a touristic boat sailing from the village of Perdika to the islet of Moni, in the narrow sea passage, south-west of the island of Aegina.
The touristic boat has been cut into two, some 20 passengers have fallen into the sea. Small fishing boats and other boats have rushed to the point of accident and try to help.
Some of the survivors try to get on a boat, some others try to hold on the boat wreckage, or on a floating ring thrown to them by rescuers.
Survivors and eye-witnesses accused the pilot of the speed boat for causing the accident and for "didn't stop even a moment to help," neither did he trow a lifesaving floating ring.
Four people died in the accident, among them a 5-year-old gild, her father, 44, the pilot of the touristic boat and another passenger. 15 people were injured, four of them seriously.
The 78-year-old driver of the speed boat faces felony charges. He claims, he did not see anything and was not driving in high speed. With him on the boat were another man and two women.
The advocacy line is that "negligence is not due to the speed boat operator."
When he arrived at the Piraeus court on Wednesday morning, relatives of the victims and survivors shouted at him "Murderer!"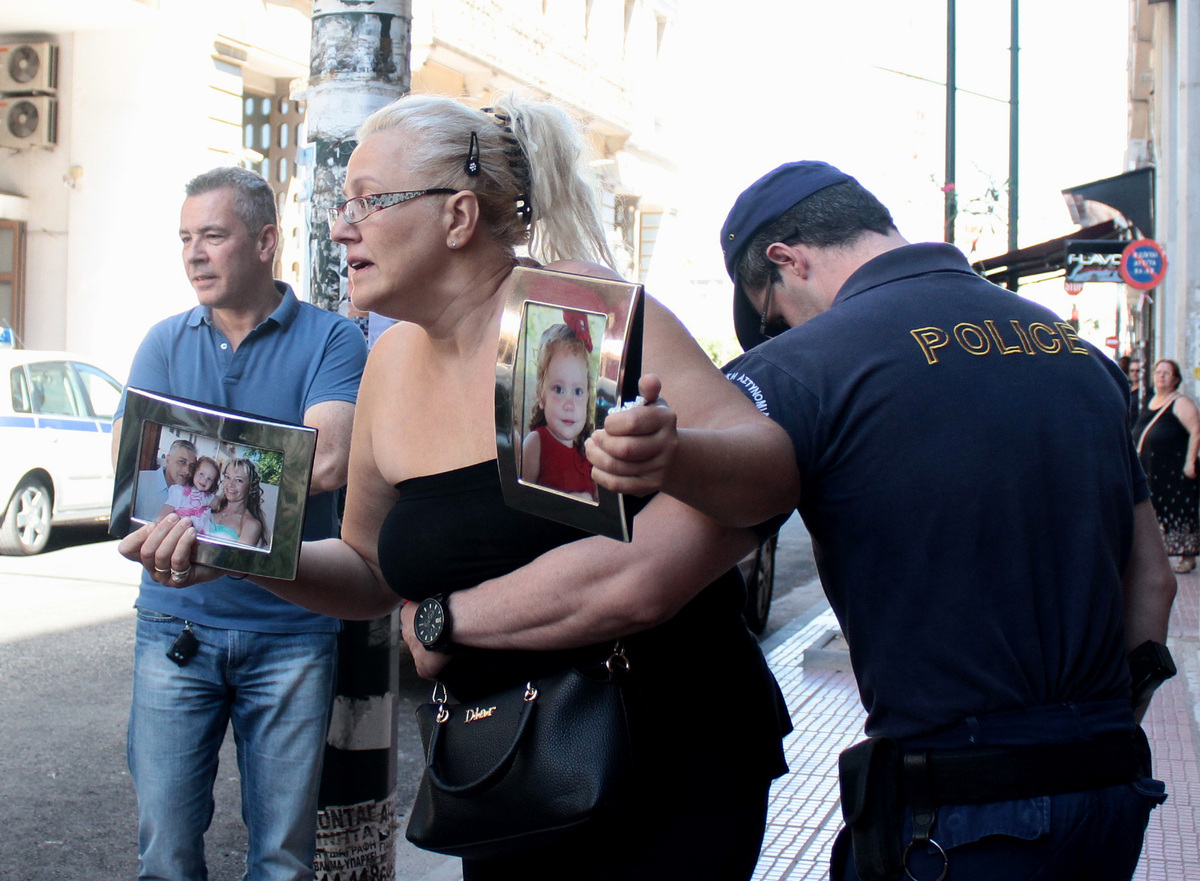 The aunt of the little girl was holding a picture of her and the family of her brother and was shouting "Murderer, look what you've done!"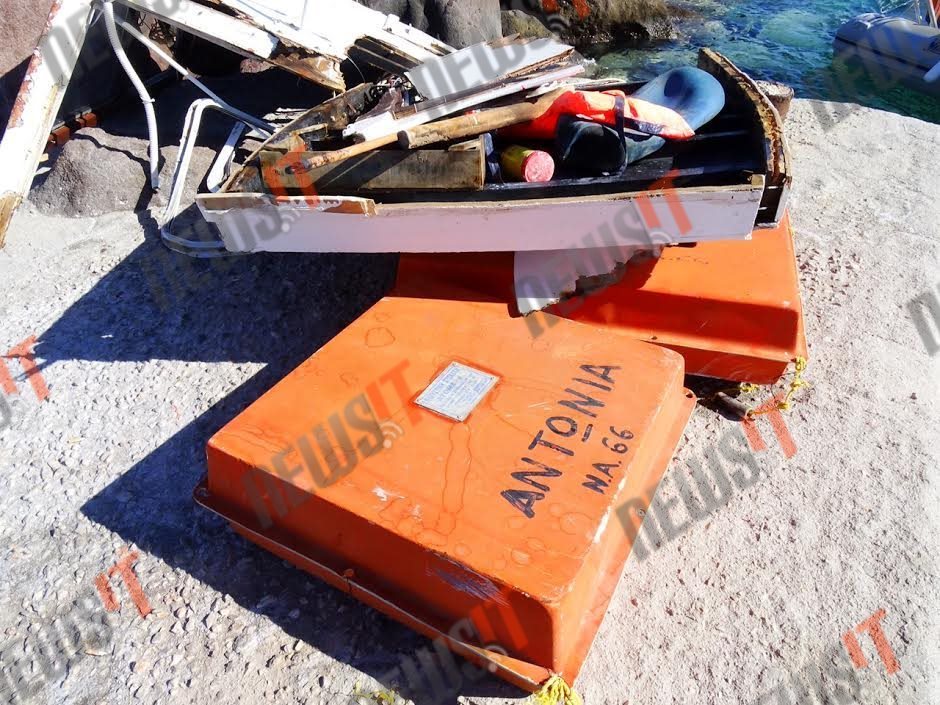 What is left from touristic boat Antonia.
More details about the accident here.
More pictures here