An earthquake of 5.5 R shook the southern Dodecanese islands of the eastern Aegean Sea at 08:03 on Tuesday morning.
The epicenter of the tremor has been located 24 km west-southwest of the volcanic island of Nisyros, in the sea area by Kandelioussa islet. It had a depth of 104 km.
The earthquake was felt in the neighboring islands of Kos, Tilos and Rhodes as wells as on the island of Crete.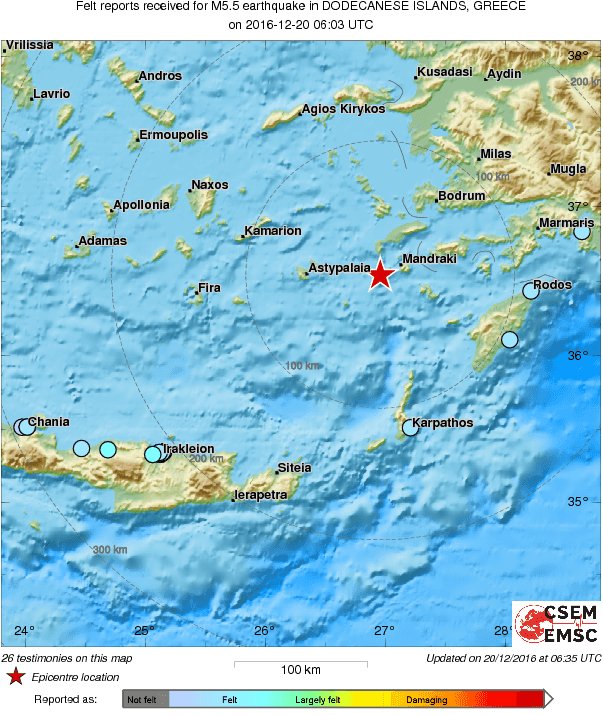 No damage has been reported so far.