Supporters of Football Clubs PAOK and AEK launched a stone war earlier today in Volos in Central Greece. They turned the football field and surrounding areas into a real battlefield. Police has fired tear gas and sound flares but the brawl continues as KTG writes the post at 07:10 pm Saturday.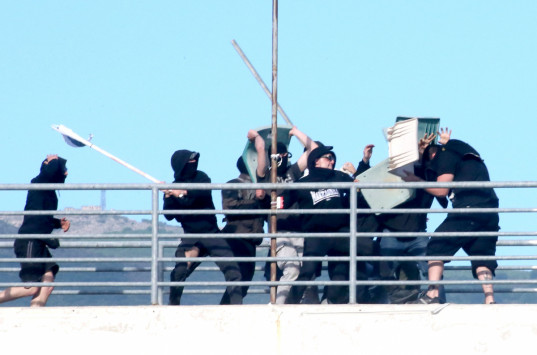 Local media report of people with blood running down their faces, of tear gas that has reached the locker rooms.  They speak of 'suffocating atmosphere'.
Police had reportedly taken draconian security measures for the football final.
However, the measures were apparently not enough and could not prevent the fans to deliver a real war against each other.
Media report of huge masses of fans who flocked to the stadium even with fake tickets. There was tension before the fans entered the Panthessaliko Stadium.
Fists, stones and bricks flew in the air, the rioters even threw molotov cocktail bombs.
The situation is completely out of control. State broadcaster ERT reports that there are voices warning to cancel the match for today and not just start it later than planned.
The match was scheduled to start at 8:30 p.m.
Ambulances and riot police are in the stadium, there are reports of at least a dozen injuries.
ERT reporter said that when paramedics treat the injured fans, the latter return to the …battlefield.
UPDATE: 07:55 pm
Police and Minister for Public Order Nikos Toskas are to decide whether the match will take place or be cancelled.
There are fear of severe riots should the match be cancelled.
The number of injuries and detentions is unknown.
UPDATE:
The match did indeed take place. PAOK won AEK with 2-1 and became Greece's Champion after 14 years.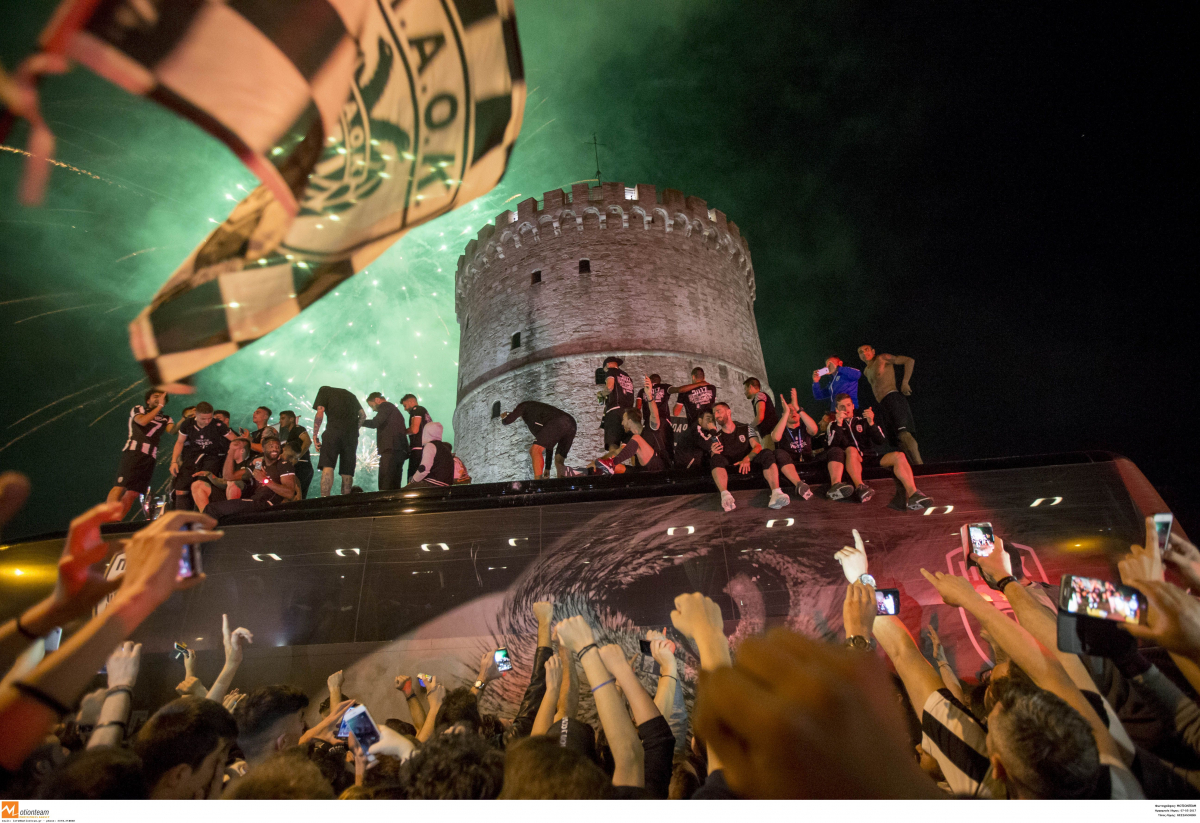 PAOK team and fans celebrated around the White tower of Thessaloniki until the early morning hours of Sunday.
Greek media report of at least 70 people who were injured during the clashes on Saturday.