A huge landslide occurred in the lignite coal mine of Amyntaio in Western Macedonia on Saturday morning. Big masses of soil were detached and moved some 40 meters. Dozens of residents of the nearby village Anargyroi have been evacuated. The problem seems to be a chronic one, with authorities to delay permanent relocation of the villages around the mine.
According to local media, "the biggest landslide in the area" occurred at 11 o' clock in the morning.
A large part of the mine has reportedly collapsed, four machines – excavators were crushed under tons of soil.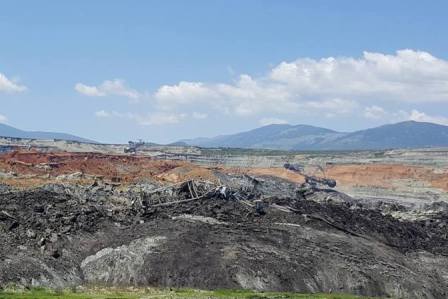 The financial loss is enormous, it is a miracle that there were no victims.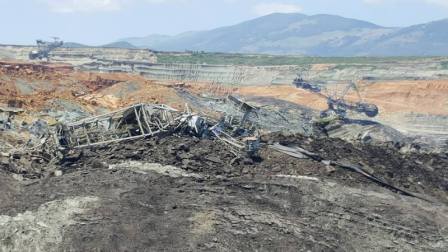 The landslide occurred in the south side of the mine, near the village of Anargygoi.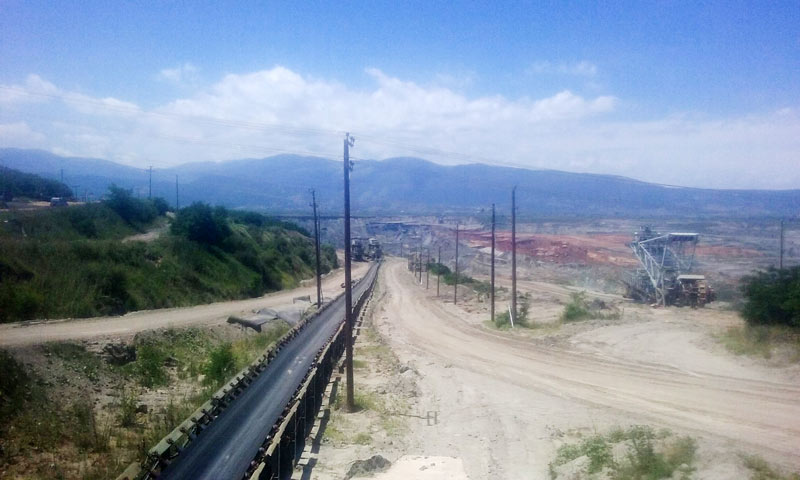 Local newspaper Ptolemaios wrote on 6 June, "There is a growing concern about the possibility of landslide phenomena in the Amyndeon Mine, due to the cracks that have occurred in the mine area, due to recent rainfalls. The operation has been halted due to landslide risk."
Residents have been warning of increasing cracks in the area and expressing concerns about their safety saying the works at the mine of Greek Public Power Company have caused cracks in their houses. A couple of days ago, they launched a protest demanding their urgent resettlement.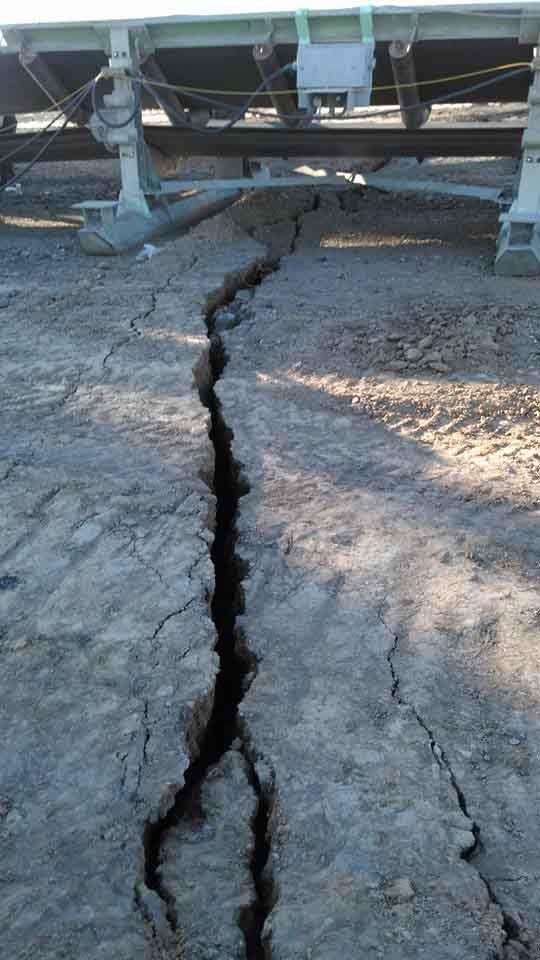 The management of the Western Macedonia Lignite Center informed them that there was no risk for the village and that operation would be halted.
Authorities ordered the evacuation of the village located 3km away from the outskirts of the mine. With buses, the residents were transferred to hotels, as the landslide phenomenon was continuing. Electricity and water supplies were disturbed. At least ten houses have suffered damages and cracks.
embedded by
Embedded Video
YouTube Direkt
According to state broadcaster ERT,  authorities have decided to promote the residents' request for immediate signing of the Presidential Decree that is necessary for the expropriation and relocation of Anargyroi and to accelerate the relocation of the settlement.
embedded by
Embedded Video
YouTube Direkt
Local kozan.gr writes that the four excavators were buried under 50 million cubic meters of soil. the newspaper notes that this may be the end of the Amyntaio coal mine.
Lignite from the Amyntaio coal mine fuels the Amyntaio Power Station, one of the six power plants in an area that is called the Western Macedonia Lignite Center. It constitutes the largest coalfield in Greece and the Balkans. Both the power plant and the adjacent mine are owned by the Public Power Corporation (PPC).