Like in every country, Greeks want unbiased news coverage, especially when it comes to coverage of political issues. However, when asked how their news media are doing on reporting different political issues fairly, people are far more mixed in their sentiments, with many saying their media do not deliver.
According to the latest Pew Research Center survey, Greeks hit bottom in all four survey categories about accuracy, fairness, coverage of political leaders and coverage of important issues.
% who say their news media are doing very/somewhat well at reporting …
18% of surveyed Greek believe media covers political issues fairly
25% believe media covers government officials fairly
22% believe media reports news accurately
42% believe media reports well on most important news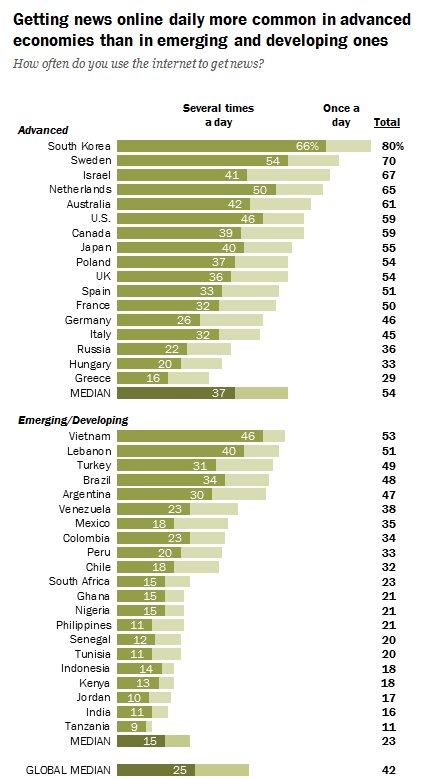 Percentage of Greeks who get news online daily (16%) is lowest among advanced economies and behind many emerging/developing economies. Figure in Vietnam is 56%, for example. However, 60% of Greeks aged 18-29 use social media to get news daily.
According to another recent survey conducted by Reuters Institute, Greeks trust social media more than media outlets.
However, it is not only the coverage of political issues that bugs Greeks. Monday night, it wasn't just the earthquake of 4.5R that upset Athenians. It was the Breaking News image displayed by a private television channel.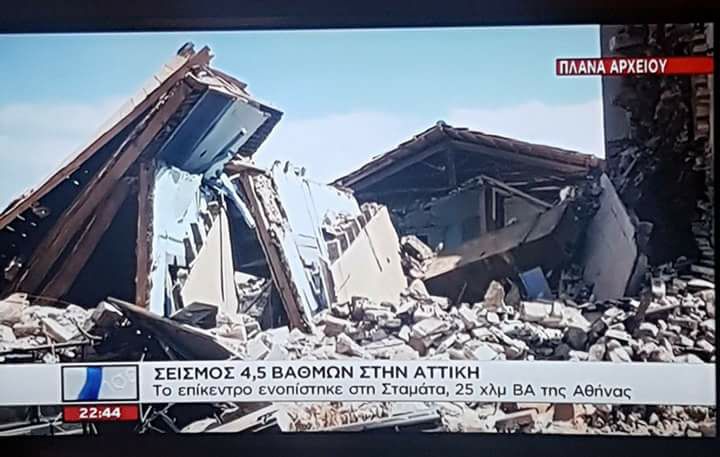 Never mind there was a sign "Archive images"…