Prime Minister Alexis Tsipras proceeded with a mini government reshuffle on Wednesday, after he lost two ministers over the rent subsidy scandal. However, the Prime Minister did not only replaced ministers Antonopoulou and Papadimitriou but made also some changes in other ministers.
The most striking changes are:
a) the removal of Migration Minister Yannis Mouzalas and his replacement by Dimitrias Vitsas who was deputy Defense Minister. Mouzalas have had to deal with health issues, he was recently hospitalized for one more time.
b) Fotis Kouvelis, as Deputy Defense Minister. At least the social media community stuns about the appointment of former SYRIZA member and independent MP, ex leader and founder of Democratic Left party as the 69-year-old veteran politician and historic member of the Greek Left. He is considered as a politician who gave to the nation what he could "years ago," as is controversial as he has allied with right-wing governments in 1989 and 2012.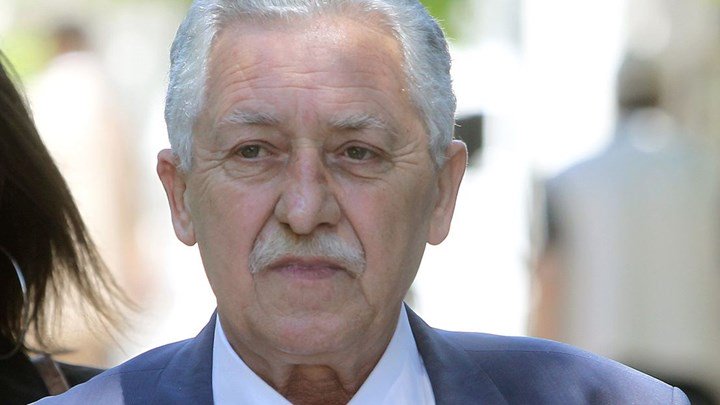 He was junior coalition partner of conservative New Democracy-PASOK coalition in 2012 where he remained for one year. His name was speculated as President of the Greek Republic.
He left SYRIZA in 2010, and was criticizing his former comrades for "populism".
He founded Democratic Left and abandoned the party in 2015.
He had vehemently rejected any cooperation in government alliances with Panos Kammenos and nationalist Independent Greeks, and now he will be sitting in the office next to him….
Appointed to other ministerial posts are:
Yiannis Dragasakis as Economy and Development who remains also deputy PM (replaces Papadimitriou)
Meropi Tsoufi deputy Education Minister
Athanasios Iliopoulos deputy Labor Minister (replaces Antonopoulou)
Konstantinos Stratis deputy Culture Minister
The three last ministers are not elected members of the Parliament.
Kammenos' ANEL lose one deputy ministry post in Education Ministry.